PRODUCTIONS AND COPRODUCTIONS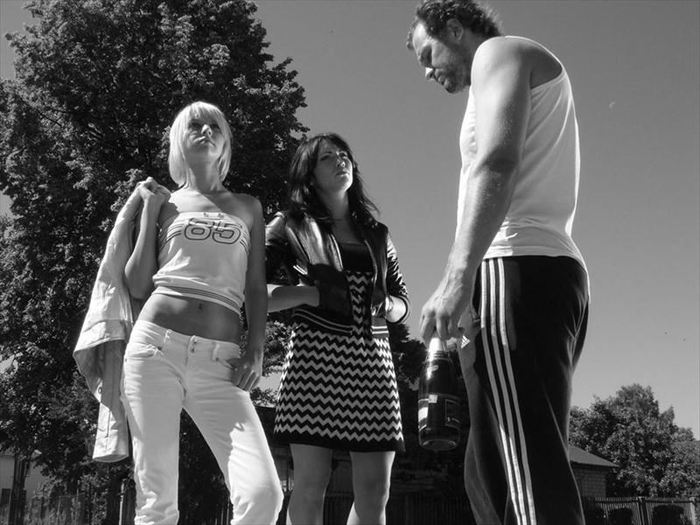 In the last twelve months six features had their national premieres:Monsieur Tauriņš, a comedy by ex-pat Alexander Hahn (monsieurtaurins.wordpress.com;www.visio.lv); a stylish black-and-white comedy-drama,Kolka Coolby Juris Poskus (www.fafilma.lv); gritty urban drama,People Out There, the feature debut of promising young director Aik Karapetian (www.cilveki-tur.lv); an experimental 60 minute filmThe Film(www.mistrusmedia.lv); the Latvian-Icelandic coproductionMonaby Inara Kolmane (www.monathefilm.com); and an Estonian-Latvian-Belorussian coproduction,Lonely Islandby Estonian director Peter Simm (www.studioforma.lv).
A special screening of the Latvian-Russian coproductionGolf Stream under the Icebergby Yevgeny Pashkevich (www.nidafilma.lv) took place during the National Film festival Lielais Kristaps in spring 2012, when the film gathered five awards in main categories, including Best Film. The theatrical release is scheduled for autumn, as is the release of another coproduction,In the Fogby Sergey Loznitsa (www.rijafilms.lv), which was selected for Cannes' main competition programme for the first time in the history of Latvian cinema, winning the FIPRESCI award (www.fipresci.org)
Twelve documentaries and one animated feature, the Latvian-Estonian family filmLotte and Moonstone Secret (www.rijafilms.lv) were also produced and released in 2011 to great box office success, and sold to over 60 countries internationally.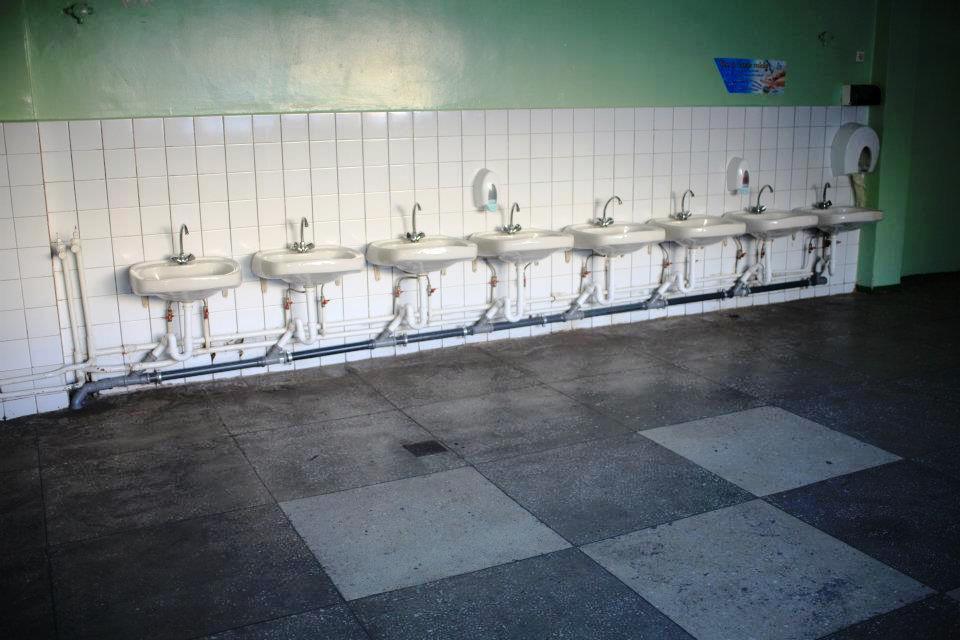 Summer 2012 saw several coproductions in production or preproduction, most notably the first ever Lithuanian-Latvian featureThe Gamblerand a Latvian-German-Greek coproduction,Modris(www.modrisfilm.com).The Gambleris a psychological crime film, coproduced by Uljana Kim Studio (LT) and Locomotive Productions (www.locomotiveproductions). The film recently secured 100,000 EUR support from Eurimages.Modrisis a tough coming-of-age story based on true events. The Greek partners are Boo Productions, who produced the Oscar-nominatedDogtooth.
Currently In postproduction are new feature films from Laila Pakalnina and Janis Nords, the first Latvian horror filmM.O.J.by Aik Karapetian (www.locomotiveproductions), andDream Team 1935(www.platformafilm.com), another historic blockbuster from director Aigars Grauba and producer Andrejs Ekis, the team behind the local box-office hitThe Defenders of Riga.
FILM STUDIOS AND INTERNATIONAL FILM PRODUCTION
In the last year two film studios stood out as the main providers of production services for foreign filmmakers: Film Angels Productions (www.angels.lv) and Baltic Pine Films (www.balticfilms.com).
Curiously, Asian filmmakers have discovered Latvia as the place to stand in for various European locations. In summer 2011, the Latvian seaside became Normandy on D-Day for the South Korean war filmMy Way. The production services were provided by Film Angels, complete with an extensive WW2 defense line built on location and massive crowd scenes. In spring 2012 the company worked with Jackie Chan who shot scenes for his upcoming filmChinese Zodiacin Jelgava city, including action sequences in a vertical wind tunnel owned by the Latvian company Aerodium.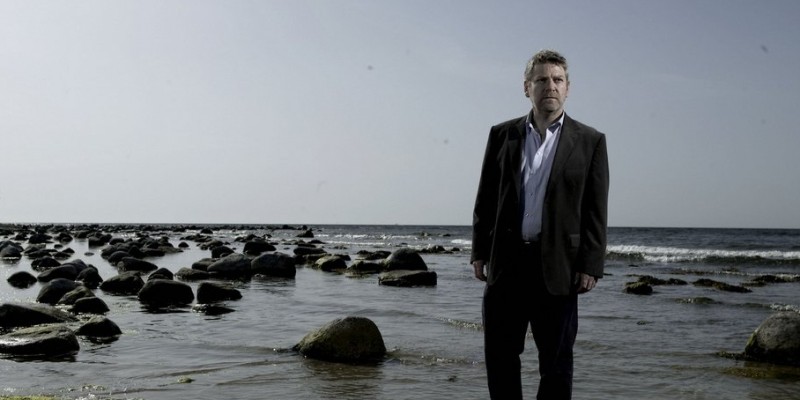 The most notable production for Baltic Pine Films in this period was the feature-length episodeThe Dogs of Rigafor the high-end, multiple BAFTA winning BBC TV seriesWallander,starring Kenneth Branagh and Ingeborga Dapkunaite with popular Latvian actor Arturs Skrastins cast in a supporting role. Shooting took place on multiple locations around Riga, including Riga Airport and Central Market. Recently, the company also assisted American actress Rashida Jones discover her roots in Latvia in the NBC seriesWho do you think you are?by organizing the filming and local historical research.
Studio Rija Films (www.rijafilms.lv), which originally was an animation film studio, has steadily expanded their range of activities and last year coproducedIn the Fog, a Latvian, German, Netherlands, Russia coproduction, WWII drama entirely shot in rural Latvia. The studio is also developing the distribution of European films in Latvia. Another noteworthy player recently is Locomotive Productions which has taken several young and promising directors under its wing.
INDUSTRY LEGISLATION
A new National Electronic Mass Media Council (NEMMC,www.nrtp.lv) board was elected in February. The new members include journalist and TV and film producer Gints Grube, and documentary filmmaker Ivars Zviedris. On 19 June 2012 the Electronic Mass Media National Development Strategy 2012 – 2017 was approved. The document details the planned media reform and merger of public broadcasters Latvian Television (www.ltv.lv) and Latvian Radio (www.latvijasradio.lv) and seeks to sustain and enhance the quality and competitiveness of media content.
At the beginning of the year a new initiative was unintentionally provoked by a right-wing politician who, after watching the filmKolka Cool, publicly expressed his doubt on the way the film depicts life in Latvian countryside, finding the extensive use of profanities and alcohol offensive. A heated discussion on whether the politicians can have a say on the content of state-supported artwork followed, both aiding the film's publicity and bringing the problems of the film industry into the spotlight. The debate resulted in a task group consisting of politicians and filmmakers working on awarding film industry additional funding for one state-commissioned feature a year, a tax for screening non-European films for multiplex owners and the urgent need for digitalization of cinemas nationwide.
FILM FUNDING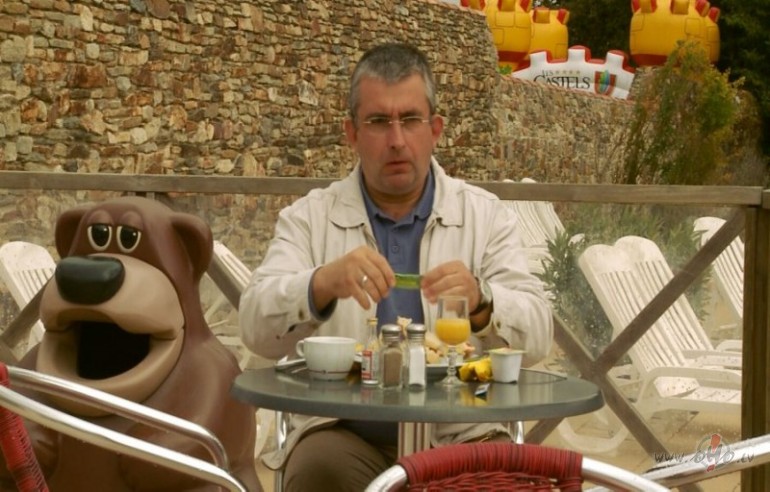 The key funders in Latvia are still the National Film Centre (NFC,www.nfc.lv) with a budget of 1,656,246 EUR in 2011 and the Culture Capital Foundation (CCF,www.kkf.lv) whose support for the film industry was 344,092EUR, making the total 2011 state support 2,000,339EUR. The 2012 budget is 1,485,501 EUR for the NFC and 483,578 EUR for the CCF, for a total of 1,969,079 EUR (NFC data). Nevertheless the NFC manages to provide small but much needed support for almost all films made in Latvia. Of the above mentioned films which premiered from July 2011 to June 2012 and the ones in production, all butMonsieur TauriņšandM.O.J.were produced with some state support.
For international coproductions, both film and television, fiction or documentary, shot in Latvia, Riga Film Fund (www.filmriga.lv) organizes a tender offering a cash rebate up to 20% of eligible expenses spent, providing that the total budget of the film is no less than 700,000 EUR. In 2011 nine projects were approved; three have been approved to date in 2012. Next year will see the launch of a new initiative, the Latvian Film Fund, with cash rebate up to 25 % and the Latvian partner company will no longer be required to be registered in the capital.
BOX OFFICE AND NATIONAL HITS
Domestic films gathered 92,386 admissions in 2011, with box office of 98,625EUR (NFC data). The top three national films wereKolka Coolwith 20,000 admissions,People Out Therewith 12,000 admissions and the full-length documentaryThe Documentaristwith over 5,000 admissions in the capital. The films are still being screened in Latvia, withThe Documentaristnow embarking on release outside Riga. The Documentarist follows its director Ivars Zviedris as he attempts to make a film about a stern old woman living alone at the edge of a swamp, and the film has reached cult status because of its powerful heroine and unveiling of the process of making a documentary.People Out Thereis remarkable as the first state-supported film in the Russian language since Latvia's independence, but it is not clear if the film found greater appeal with the Russian or Latvian audiences.
DISTRIBUTION AND EXHIBITION
In recent years, distributors paid more attention to the distribution of films in the Latvian regions, hoping to reach a larger part of society. The films are released in smaller Latvian cities more often and sooner after their premiere in capital. The NFC has endorsed the trend by allocating the small sum of 14,540 EUR for the distribution and exhibition of Latvian films in Latvian regions. Last summer two distribution projects shared the funds. This year's project competition results are not yet known.
Latvia has 63 screens 15 of which are digitalized. Five domestic feature films were distributed in 2011 up from three in 2010. Out of a total of 291 films released in 2011 there were 116 European titles but these accounted for only about 10% of the total box office.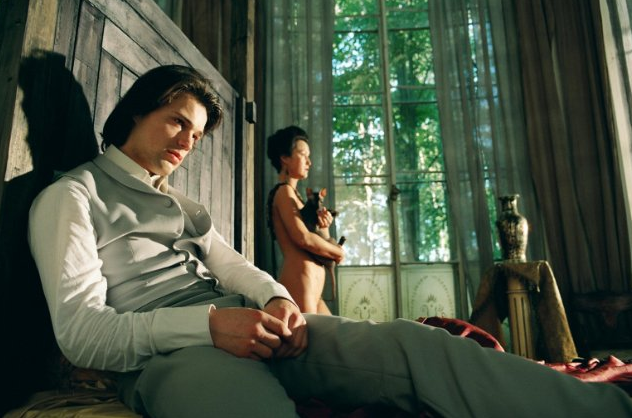 Latvian films are not regularly sold abroad; however, director and producer Yevgeny Pashkevich has recently closed a deal with art-house film distribution company Wide Management for the distribution rights world-wide, except the Baltic States, Ukraine, Russia and CIS, for his filmGulfstream under the Iceberg. The film took 12 years to complete and is the most grandiose Latvian film project to date, a visually lavish fantasy based on the legend about Adam's first wife Lilith, created from earth like him, who can change form and seduce any mortal man. The story spans four centuries and takes place in Riga, Paris and the Middle East. It was shot in Latvia, Russia, Austria, Czech Republic and Malta.
TV MARKET
Latvia has two state owned channels and many private broadcasters but they seldom finance feature film production. Along with confirmation of the merger of the public broadcasters that is due to take place gradually over the next few years, the biggest event on the Latvian TV market was the acquisition of the local commercial TV company LNT (www.lnt.lv) by Swedish broadcasting giant Modern Times Group (MTG,www.mtg.se) that already operates the TV channels TV3 (www.tv3.lv), 3+ (www.3plus.lv) and TV6 (www.tv6.lv) in Latvia. By taking over the LNT's three channels LNT, TV5 and LMK (www.kanals2.lv) in January, MTG now controls the majority of the free-TV market.
At least 21% of broadcast time should be original domestic content. MTG is obliged to provide the relevant audit data and comprehensive reports on the company's activities and influence on media markets in Latvia to LCC, which keeps the right until the end of 2017 to require the merger partners to sell a part of their assets.

Reporting bySanita Grina.
Report produced by Film New Europe for Step In Locarno 2012