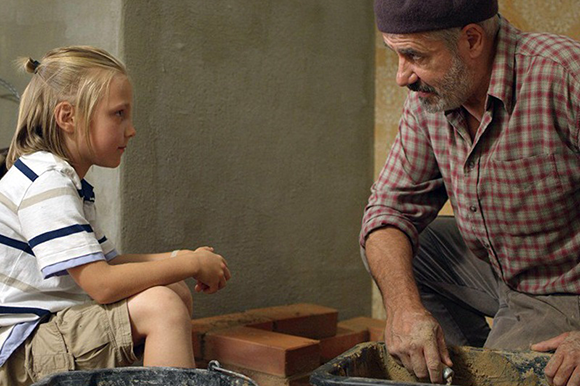 Total state support for the industry in 2017 was 9,109,016 EUR, including approximately 6 m EUR as production support for 42 films.
For the second consecutive year, two domestic films are among top 10 most watched movies in Latvia. There were 16 domestic premieres in 2017, of which the most successful was Varis Brasla's family film and comedy Grandfather Is More Dangerous than the Computer with 76,068 admissions and 281,029 EUR gross. Andrejs Ekis' comedy Swingers, which was released at the end of 2016, ranked number seven.
PRODUCTION
Domestic films continued to steadily grow, as an unprecedented state support was given to the production of films in the Centennial programme.
A total of 15 feature films were in production in 2017, as well as nine animated films and 18 documentaries.
One of the most expensive productions, the historic drama The Pagan King, directed by Aigars Grauba and produced by Platforma Filma, wrapped at the end of 2017. Another major action drama, Blizzard of Souls / Dvēseļu putenis, directed by Dzintars Dreibergs and produced by KultFilma, was also shot in 2017.
Madara Dišlere's feature film Paradise '89 (produced by Tasse Film) is set at the time when Latvia regained its independence.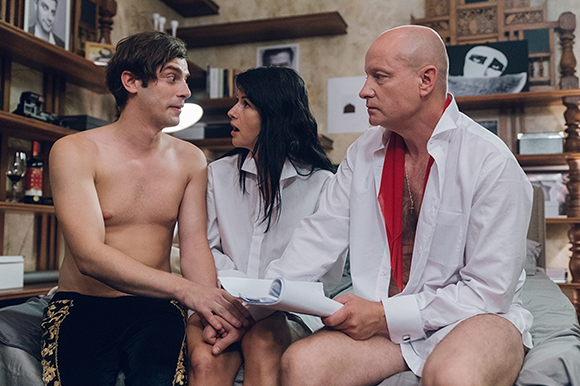 Mistrus Media produced three films in 2017: Ivars Seleckis' documentary To Be Continued (about several 7 year old children and their life), Gints Grūbe's documentary Lustrum (about KGB archives) and Dāvis Sīmanis' feature film The Mover (produced by Mistrus Media) about Žanis Lipke, who sheltered Jews during the Nazi occupation.
DISTRIBUTION
A total of 295 films were distributed in 2017.
The leading distribution companies in the country are regional Baltic distributors: Forum Cinemas, Latvian Theatrical Distribution, Acme Film and Topfilm Baltic.
Local distribution is also handled by Kinopunkts, that screens films in more than 100 locations outside traditional cinemas. The project is supported by the National Film Centre and the Culture Capital Foundation of Latvia.
Small cinema initiatives focusing on the distribution of independent and art house films, such as Kino Bize and Kino Spektrs, which emerged in 2014 and 2015, continued their activity in 2017.
The internet platform Filmas, the biggest Latvian film database launched in 2015, provides a catalogue of more than 2,500 films, going back to the 1920s. Approximately 120 films are free of charge, but for the time being only on Latvian devices, due to distribution rights. The project is supported by the National Film Centre of Latvia in cooperation with the Riga Film Museum and the Culture Information Systems Centre.
Two commercial platforms, Shortcut and Viaplay, offer film streamings, including domestic premieres.
The 4th Riga International Film Festival took place from 7 to 17 September 2017. Estonian director Rainer Sarnet's November, an Estonian/Polish/Dutch coproduction between Estonia's Homeless Bob Productions, Poland's Opus Film and the Dutch company PRPL, was awarded Best Feature Film. The national award at the Lielais Kristaps National Film Festival went to Chronicles of Melanie, directed by Viestur Kairish and produced by Mistrus Media. The annual short film festival 2 Annas took place from 28 November to 3 December 2017.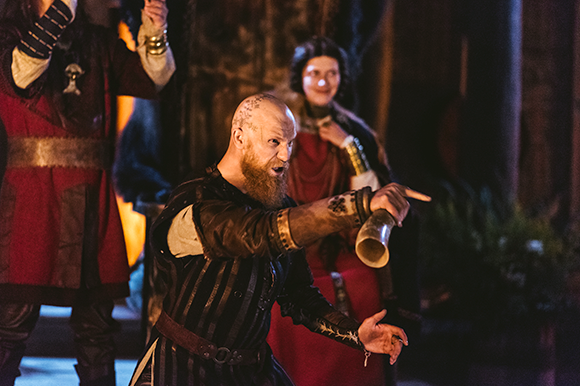 EXHIBITION AND BOX OFFICE
Latvia had 23 cinemas in 2017 (including 4 multiplexes) with 61 screens, of which 25 are 3D screens.
The average ticket price is 5.19 EUR.
In 2017 admissions were 2,476,951 and box office was 12,860,497 EUR.
Domestic films had 194 083 admissions, adding up to a 7.83% market share, which is a slight growth from 7,38% in 2016.
There were 16 domestic premieres in 2017. Among them are Varis Brasla's family film and comedy Grandfather Is More Dangerous than the Computer, produced by Studio F.O.R.M.A., which was the first film from the Latvian Films for Latvian Centenary programmme to be finished. Grandfather Is More Dangerous than the Computer was the most popular domestic movie in 2017 with more than 75,000 admissions and also the most successful domestic family film in the opening week with over 13,000 admissions. The film is domestically distributed by its production company, while Rija Films is handling the sales.
Ieva Ozolina's documentary Solving My Mother (produced by FA Filma), which won the 2017 IDFA First Appearance Special Jury Award, hit the domestic cinemas only at the beginning of 2018, but Janis Nords' relationship drama Foam at the Mouth (produced by Tasse Film) and the Latvian/Norwegian documentary Liberation Day (produced by VFS Films), about the famous band Laibach's visit to North Korea, were released in 2017.
A total of 267 international films were released in 2017, compared to 276 in 2016.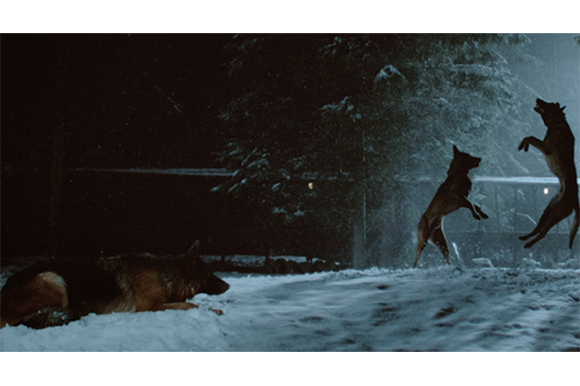 The most successful films in 2017 were: Despicable Me 3 (128,336 admissions), Grandpa Who Is More Dangerous Than the Computer (76,068 admissions), Boss Baby (76,017 admissions), The Fate of the Furious (72,813 admissions), Pirates of the Caribbean: Dead Men Tell No Tales (69,774 admissions), Fifty Shades Darker (63,631 admissions), Swingers (58,560 admissions), Emoji Movie (52,576 admissions), Smurfs: The Lost Village (51,038), Cars 3 (46,494 admissions).
GRANTS AND NEW LEGISLATION
The National Film Centre is the main film institution in Latvia. It serves as the primary source of funding for local films. The grants contest is held annually, although separate tenders regarding different stages of project development are announced throughout the year.
Total state support for the industry in 2017 was 9,109,016 EUR, including approximately 6 m EUR as production support for 42 films.
Additionally, 748,000 EUR were given to seven international coproductions, of which five are coproduced by Tasse Film. All the seven titles are Latvian minority coproductions.
Five Latvian productions received funding from Eurimages, totalling 557,000 EUR.
In 2017 the Riga Film Fund, which offers a cash rebate of up to 20% of all production costs, approved four co-financing agreements for a total amount of 686,509 EUR for six minority coproductions.
Among the projects that received co-financing agreements in 2017 were three coproductions handled by Tasse Film and two by Forma Pro Films. The largest rebate was granted to Film Angels Production for Age of Iron, directed by Philippe Berenger, that is a coproduction with France's Slot Machine. The rebate is 135,718 EUR, representing 20% of the costs of shooting in Latvia.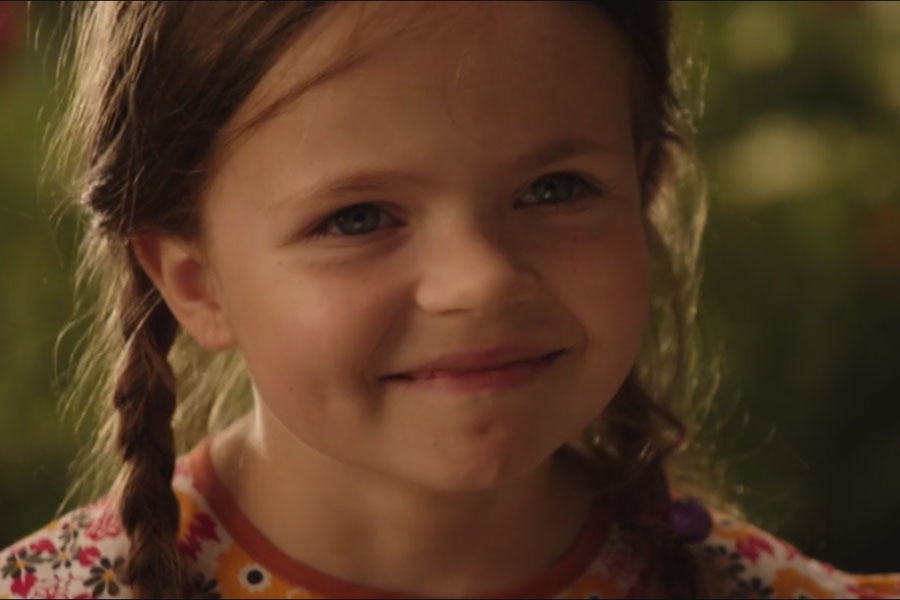 Latvia has a range of diverse filmmaking locations, including medieval, Art Nouveau and 19th century wooden architecture, therefore urban as well as natural locations in Latvia are able to double for many European places. Latvia is home to the Cinevilla Film Studio, located 50 km from the national capital Riga and providing opportunities for shooting, as well as its own hotel.
The Latvian Film Producers Association with its approximately 30 members represents the most important film professionals association in Latvia. The Latvian Filmmakers Union, which was established in 1962, also represents local filmmakers. An important role in the region is played by the Films Service Producers Association, whose members include, among others, the Latvian Film Angels Studio, Baltic Pines film studio and Ego Media. These entities have a vast experience in handling foreign productions shooting in Latvia.
TV
The leading broadcaster in Latvia is the commercial channel TV3. Along with the LNT channel, it was purchased in 2017 by the investment company Providence Equity Partners from its previous owner Modern Times Group.
The public broadcaster LTV is funded by the state and also through advertising revenues. The Latvian Television organises an annual film project The Code of Latvia / Latvijas kods, focusing on stories about contemporary life in Latvia. The project is implemented in cooperation and with the support of the National Film Centre of Latvia and the Culture Capital Foundation. New episodes are presented every year in November as a part of Latvian Independence Day celebrations.
LTV, which is also a TV film producer, produced mostly documentaries in 2017. Red Book, a new historic drama TV series, was in production in 2017 and is set to be aired in 2018 as part of Latvia's Centennial celebration. The series is coproduced with Red Dot Media.
CONTACTS:
NATIONAL FILM CENTRE OF LATVIA
Peitavas 10, Riga, Latvia, LV-1050
Phone: +371 7358878
Fax: +371 7358877
This email address is being protected from spambots. You need JavaScript enabled to view it.
www.nkc.lv
Director: Dita Rietuma

RIGA FILM FUND
Phone: +371 6703 7659
This email address is being protected from spambots. You need JavaScript enabled to view it.
www.filmriga.lv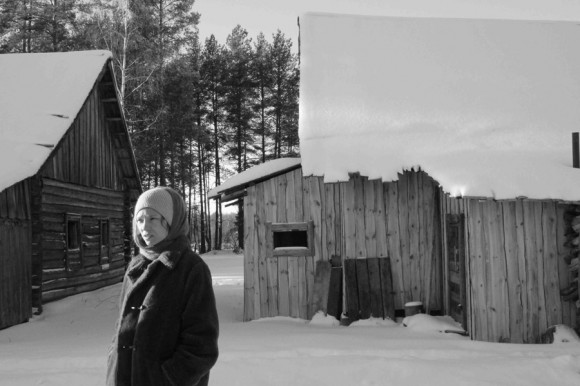 CULTURE CAPITAL FOUNDATION
Phone: +371 6750 3177
This email address is being protected from spambots. You need JavaScript enabled to view it.
www.kkf.lv

LATVIAN FILM PRODUCERS ASSOCIATION
President: Aija Berzina
This email address is being protected from spambots. You need JavaScript enabled to view it.
Mobile: +371 26466014
LATVIAN FILMMAKERS UNION
Chairman: Ieva Romanova
Elizabetes Str.49, Riga
LV-1010, Latvia
Mobile: +371 29696874
This email address is being protected from spambots. You need JavaScript enabled to view it., This email address is being protected from spambots. You need JavaScript enabled to view it.

FILM SERVICE PRODUCERS ASSOCIATION OF LATVIA
Kr. Valdemara 33-10, Riga, LV-1010, Latvia
Phone: +371 67331921
Mobile: +371 25666698
This email address is being protected from spambots. You need JavaScript enabled to view it.
www.filmservice.lv

MINISTRY OF CULTURE
Phone: +371 6707 8137
This email address is being protected from spambots. You need JavaScript enabled to view it.
www.km.gov.lv
Report by Zane Peneze (2018)
Sources: Film Riga, the National Film Centre of Latvia, the Latvian Television