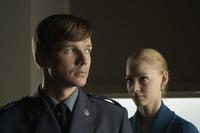 Little Moscow for years has been a name for the Polish town of Legnica, where after 1945 a Soviet garrison and the commandership of the North Group of the USRR Army were stationed for decades after Russians first entered Polish territory. The subject of of two different communities and national traditions that had to exist simultaneously in this city is very close to the director, who grew up in Legnica. In Little Moscow he presents an authentic story of the dramatic relationship between the wife of a Russian pilot and a Polish officer.

The movie's main producer, Skorpion Art (www.skorpionart.replublika.pl), has been responsible for some of the most interesting feature dramas of the last decade, including the critically praised A Few People, Little Time from Andrzej Baranski and Louder then Bombs directed by Przemyslaw Wojcieszek. The producer told FNE that the film was made in co-production with PTV-Film Agency (www.tvp.pl) and Bana Split Polska (www.banana.pl) as well as with significant financial support of the City of Legnica Office and the Marshall Office of the Lower Silesia Province. The Polish Film Institute allocated 1.5 million zlotys for the production. The movie's final buget has not yet been finalized.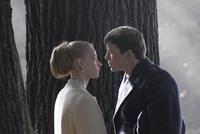 Lilltle Moscow was shot in Legnica and Wrocław between August and November 2007. Scorpion Art said that the screening in Gdynia will be the national premiere for this picture but a local pre-premiere will take place in Legnica a day before the Polish Film Festival showcase, on the 17th of September. The main cast members, Swietlana Hodczekowa, Leslaw Zurek and Dimitrii Uljanow, will appear both in Legnica and Gdynia to promote the movie. The producers said that Polish distribution will be managed by Syrena Films (www.syrenafilms.com) and that the international sales company had not yet been chosen; but according to the interest that a six-minute post-production preview of Little Moscow attracted this year in Karlovy Vary, the movie is expected to line up a foreign distributor soon.