A single white room and a blue tent inside. There, two men share a relationship for which there are no words. Boban and Boris live within a set of almost identical abandoned bungalows, in the midst of stray donkeys, plastic bottles and red berries, tall trees and transient workers. Someone else enters this secluded place and its patterns are disturbed. The outside world arrives and brings stories of other times, of cities to the North and South, of how something is made. New bonds form and old ones shift…
The main characters are played by Boban Kaluđer, Boris Isaković and Dane Komljen.
Shooting started on 9 January 2015 and finished on 1 February 2015. All 21 shooting days were spent on location in Montenegro; i.e. bungalows around the Grand Hotel Lido in Ulcinj, an abandoned hotel complex near the Albanian border, as well as Štoja and its surroundings. The film was produced by Nataša Damjanović and Vladimir Vidić through Serbia's Dart Film & Video along with Amra Bakšić Čamić and Bosnia's SCCA/pr.ba in coproduction with Montenegro's Code Blue and Bosnia's VizArt.
All the Cities of the North / Svi severni gradovi was supported by Film Center Serbia, the Hubert Bals Fund, the Sarajevo Film Fund, the Ministry of Culture of Montenegro's Directorate for Cultural Heritage and Le Fresnoy.
The film had its world premiere in the "Signs of Life" section at the 69th Locarno Film Festival in August 2016 and its Serbian premiere at the 22nd Auteur Film Festival in November 2016. MCF – MegaCom Film is handling Serbian and Montenegrin distribution, but the film has not been theatrically released in any of the two countries.
Born in Yugoslavia in 1986, Dane Komljen studied film directing at the Faculty of Dramatic Arts in Belgrade and Contemporary Arts at Le Fresnoy in Tourcoing, France. His short films have been shown and awarded at numerous film festivals worldwide.
Production Information: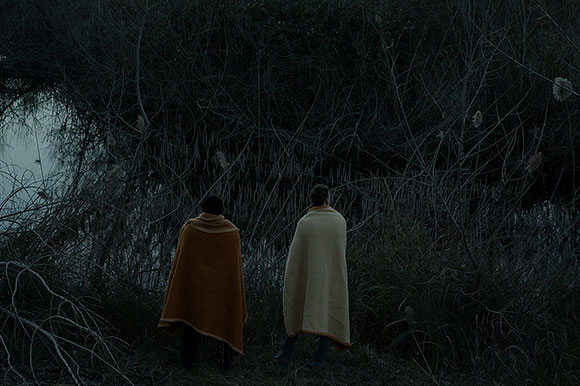 Dart Film & Video
www.dartfilm.com
This email address is being protected from spambots. You need JavaScript enabled to view it.
SCCA/pro.ba
www.pro.ba
This email address is being protected from spambots. You need JavaScript enabled to view it.
Code Blue
www.code-blue-production.me
This email address is being protected from spambots. You need JavaScript enabled to view it.
VizArt Films
www.vizartfilms.com
This email address is being protected from spambots. You need JavaScript enabled to view it.
Credits:
Director: Dane Komljen
Scriptwriter: Dane Komljen
D.o.P.: Ivan Marković
Cast: Boban Kaluđer, Boris Isaković, Dane Komljen