In recent years, the city of Belgrade has been proclaimed the capital of European clubbing. Afterparty / Afterparti is the story of modern-day Belgrade and its residents, from the perspective of a prestigious city club's bartender Marko Mare.
The film was produced by actor Rade Ćosić through Serbia's Ljuti Bicikl and by Luka Bursać through Serbia's Mashina i Zec. The film was also presented at the Cinelink coproduction market within the 2016 Sarajevo Film Festival. The project was supported by Film Center Serbia with both project development and postproduction grants.
The main characters are played by Rade Ćosić, Nikola Šurbanović, Jana Milosavljević, Dragan Jovanović and Slobodan Beštić. Shooting took place from 30 June to 30 July 2016, with eight additional days in August 2016. All 40 shooting days were spent on location in Belgrade as well as in Timisoara (Romania).
Luka Bursać studied Film and TV direction at the Faculty of Dramatic Arts in Belgrade. His student films were shown at numerous festivals. His documentary Three / Tri stirred controversy while his first feature, Tmina (Mashina i Zec) screened at many film festivals in Serbia.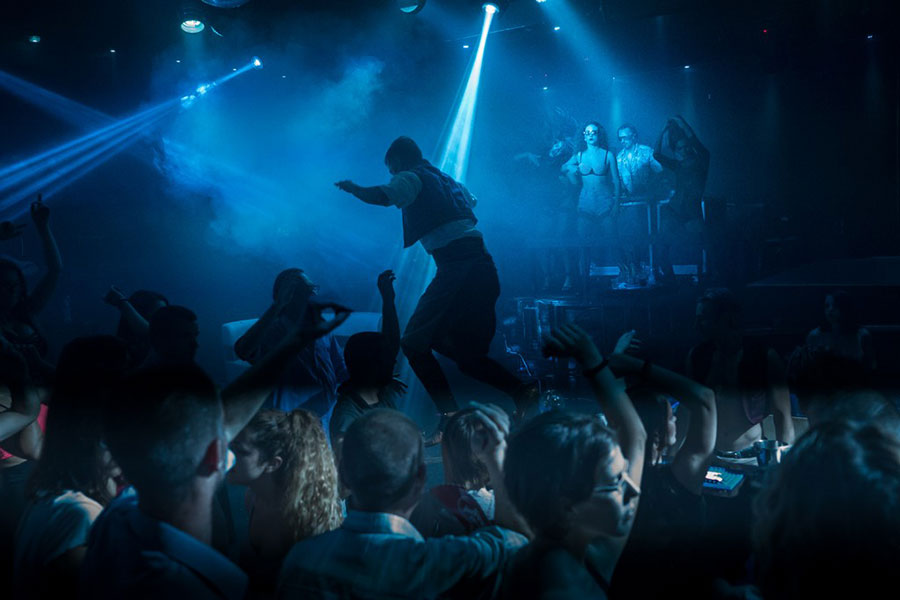 Production Information:
Mashina i Zec
www.mashinaizec.com
This email address is being protected from spambots. You need JavaScript enabled to view it.
Credits:
Director: Luka Bursać
Scriptwriter: Luka Bursać
DoP: Dušan Grubin
Cast: Rade Ćosić, Nikola Šurbanović, Jana Milosavljević, Lidija Vukičević, Dragan Jovanović, Vladimir Gvojić, Slobodan Beštić