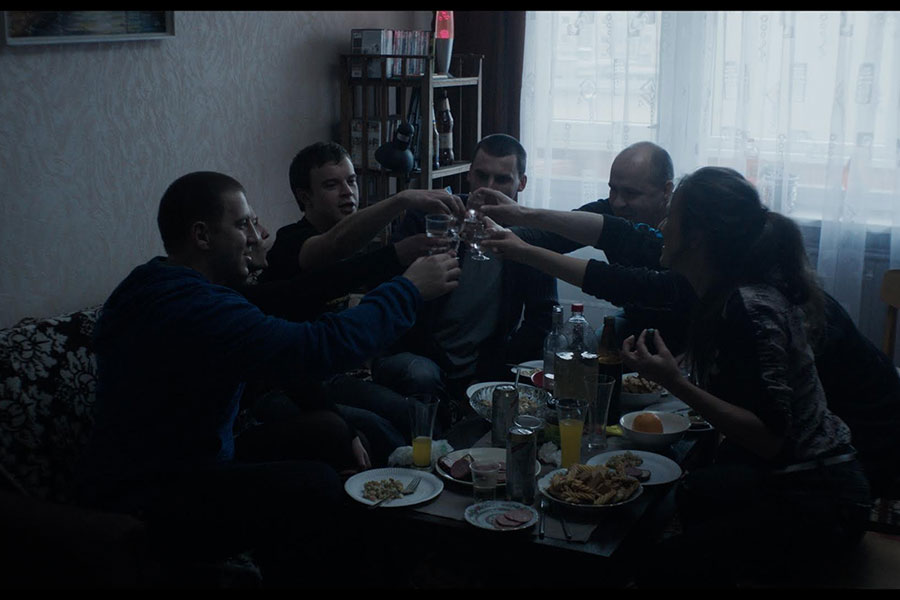 One of the most promising young Lithuanian directors, Blaževičius first came into prominence in 2011. His debut short film "Ten Reasons" was awarded at the Scanorama Film Festival and won the Lithuanian film award Silver Crane for the Best Live Action Short Film.
"The film is about various crises – economic, financial, of faith. It depicts a young person's crisis of values that many experience," said the director.
"The Saint" is set in a provincial town during the 2008 economic crisis. After losing his job, a young man starts neglecting his wife and two young daughters in order to spend time with a hairdresser he met at the employment office. He keeps busy by going on job interviews and drinking beer with his jobless friends. Their daily routine is disrupted by a video on YouTube, in which a strange man claims to have seen Jesus Christ. So begins the search for this man.
The universal tail of a person in crisis is told with humour, believably conveyed by the talented actors and accompanied by a pop-filled soundtrack.
"The Saint" is set to premiere internationally in two significant festivals – Warsaw and Busan. Both have selected it to compete in their debut film programmes.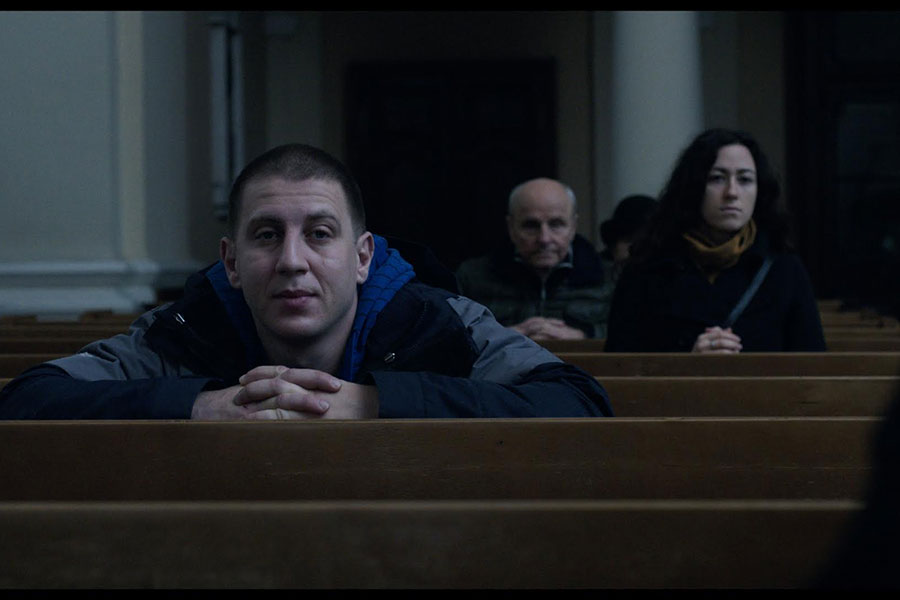 "We worked on this project for 5 years. The biggest reward for all the work and time we put in is to see "The Saint" on the big screen as we imagined it, without many compromises. And when the big screens in question are located at the biggest film festival in Poland and the most important international festival in Asia, that just proves we were on the right path, even though we had our crises and doubts. There are many young, talented filmmakers in Lithuania. You just need to unite them for the right project, at the right time and place," said the film's producer Marija Razgutė.
The screenplay for "The Saint" was co-written by Blaževičius and sisters Marija and Tekle Kavtaradze. Marija Kavtaradze, who is also a director, has won the Silver Crane twice for her student work, and Tekle Kavtaradze is a gifted young playwright.
The film's creative team presented their project in the EKRAN training programme, organised by the Andrzej Wajda School. It was the first Lithuanian film to be selected for this programme, thanks to its screenplay, originality, bravery and relevance. "The Saint" was co-produced by the Polish production company No Sugar Films.