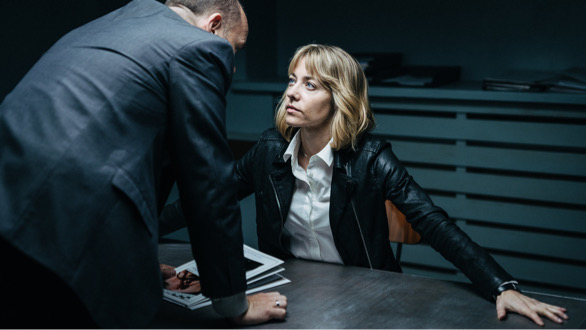 Munich, 31.10.2019. Beta Film has closed a major territory deal for its high-end crime series The Pleasure Principle – the first international television co-production between Central and Eastern European countries on such a great scale. The 10 x one hour series was acquired by ZDF for ARTE to be aired on the Franco-German channel in 2020.
Directed by multi-awarded Dariusz Jablonski ("Photographer"), The Pleasure Principle premiered in Poland on CANAL+ and turned out to be a great ratings success. Shot in Warsaw, Prague, and at Odessa's picturesque Black Sea coast, the series brought together leading talents of the three partnering countries, among them Karel Roden ("The Bourne Supremacy"), Malgorzata Buczkowska ("I Am You"), Stipe Erceg ("The Baader Meinhof Complex"), and Sergey Strelnikow ("Ekaterina"). 
The Pleasure Principle revolves around the murder of three young women in three different cities. Within days, their bodies are found, each showing the same brutal sings of violence. One thing is clear: they are obviously connected. The three separate police departments from Ukraine, Poland and Czech Republic investigating the case now need to overcome their differences in order to partner up in a cross-border inquiry. Their trail leads to shady businessmen, lawyers for sale, corrupt politicians, professional killers and traces of a common past. But things are seldom what they seem to be... 
The Pleasure Principle is produced by Apple Film Production in co-production with CANAL+Poland, Czech TV and Star Media.