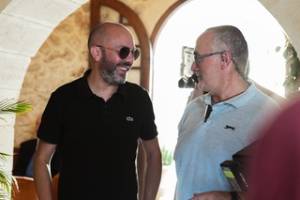 The Malta Film Commission is ensuring that both large budget productions, as well as small to medium sized productions are choosing Malta as their filming hub. By enforcing this strategy, the industry is changing from a seasonal one to one that is sustainable. This TV franchise is generating a whopping €11+ million through its filming of the 3 seasons in Malta. 
Malta Film Commissioner Johann Grech thanked the crew for their support and dedication towards their work and remarked that the film industry is not a burden for Malta, but the energy to Malta's economy.

"Malta's film industry is a strong and vibrant industry. Through more involvement and increased local workforce, we are achieving great successes together as more work is being generated on the Maltese islands. Our aim remains to invest more for Malta's film industry to be categorised amongst the top economic contributors to Malta's economy," remarked Minister for Tourism Clayton Bartolo.