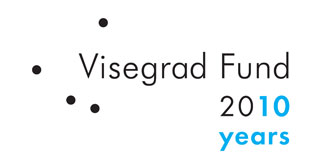 The prize was awarded by the Bratislava IFF documentary jury members, Massoud Bakhshi (Iran), Mieke Martens (Germany) and Marko Skop (Slovakia)
The prize includes a cash award of 1,000 Euros sponsored by the Visegrad Fund (www.visegradfund.org), promotion of the film on Film New Europe valued at 5,000 Euros. In 2011 the prizes will be awarded in Poland and Czech Republic.
The Housemaid is a first film for both Martina Sakova and Anna Hoffman.
The competitive prize is organized together with the support of CinePecs International Film Festival (www.cinepecs.hu) in Hungary, International Bratislava Film Festival (www.iffbratislava.sk) in Slovakia, Jihlava International Documentary Film Festival (www.dokument-festival.cz) in the Czech Republic and Era New Horizons International Film Festival (http://www.enh.pl/).
The FNE Visegrad Prix will be awarded annually to the best feature and documentary co-productions in the programme of two of the four participating festivals. The position of awarding festivals will rotate on an annual basis. The film must be a co-production and at least one of the partners must be a Visegrad country. The winning film will also be promoted on FNE and at the other participating film festivals. Film Europe will also support and promote the winning film through its network of television stations.
Anna Franklin, General Director of Film New Europe said: "We believe that the winners of the first-ever FNE Visegrad Prix demonstrates all the best qualities of a successful international coproduction. This collaboration between European partners has promotes cultural diversity and recognizes the achievements of filmmakers in Visegrad countries."
For more information about the FNE Visegrad Prix including Prix Regulations: http://www.filmneweurope.com/
Contact: This email address is being protected from spambots. You need JavaScript enabled to view it.
For information about:
Film New Europe http://www.filmneweurope.com/
International Visegrad Fund http://visegradfund.org/
Film Europe http://www.kinocs.cz/
Contact: Michal Klimkiewicz Tel+4822 556 54 78
Email This email address is being protected from spambots. You need JavaScript enabled to view it. to receive more information of photos of winning film