The International Jury composed of Martin Schweighofer, Executive Director of the Austrian Film Commission, the Greek producer and director Despina Mouzaki and Iranian director and actress Mania Akbari said of the film: "A slow burning crime and punishment drama and an explosive study of moral decay, set in Greece in times of crisis. Director Yiannis Economides and his powerful cast, led by the unblinking main character, introduce to us to an unmerciful contract killer, who is trying to make this mean, cold and ugly world he lives in a better place and for a few moments he actually succeeds."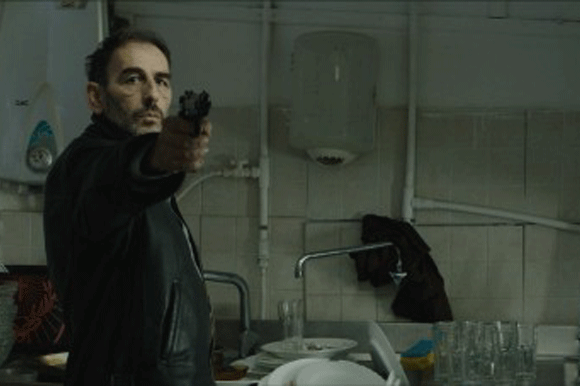 Stratos/To micro psari is produced by Faliro House Productions, Argonauts Productions S.A., Match Factory Productions, and Yannis Economides Films Ltd, in coproduction with Feelgood Entertainment S.A, PT-NERIT S.A, and the Cyprus Ministry of Education and Culture.
The Glocal Images Award went to Standing Aside Watching by Giorgos Servetas (Greece). The Student Jury Award from the University of Nicosia was awarded to the Polish film Life Feels Good by Maciej Pieprzyca, produced by Tramway Sp. z o. o. in coproduction with the Polish Film Institute, Silesia Film Institute, Telewizja Polska and Monternia.pl.
The Audience Award also went to Life Feels Good. The Special Jury Award went to Funeral at Noon by Adam Sanderson (Israel).
Organized by the Cultural Services of the Ministry of Education and Culture and the RIALTO Theatre, the Cyprus Film Days are the most important film festival in Cyprus and a showcase for Cyprus films.