PRODUCTION
After an almost three year gap in funding for Hungarian films, the National Film Fund, which replaced the former funding institution MMKA, began offering grants for films in December 2012.
Through the end of September 2013, a total of 27 films received production grants, with some modifications, and more than 70 projects received grants for script and project development. There were 13 films that received pre-production grants. Since the first grants were released, principal photography of 20 films has been completed, most of them Hungarian majority coproductions.
The average budget for a Hungarian feature film is 600, 000 EUR (200m HUF), with productions ranging from 15m HUF for a low budget documentary to the announced budget of 1.6 bln HUF for the upcoming production Toldi directed by György Pálfi.
Five Hungarian feature films were produced in 2012 and 14 are expected to be produced in 2013-2014.
Five large-scale productions have been filmed in Hungary recently: the Dracula TV series, Hercules: The Thracian Wars, The Strike Back 4, The Selection and Fleming (TV mini-series). Hungary's film commissioner Andy G Vajna said foreign productions have spent more than 75 bln HUF (250m EUR) in Hungary over the past two years.
One of the major advantages of Hungary in the regional competition for attracting lucrative foreign productions is the tax incentive, a 20% rebate which the EU has prolonged until 2019. This rebate, along with the standardization of rental fees for filming locations, which was a major source of problems, several fully equipped studios, good locations sites in and outside Budapest, has brought an influx of foreign film production.
The Notebook , produced by Intuit Pictures, a drama about twins set during WWII and directed by János Szász, was the first film with Film Fund money to premiere, winning the Crystal Globe at the Karlovy Vary IFF.
Upcoming films include Toldi produced by Katapult Film , a historical adventure film about a legendary Hungarian hero directed by György Pálfi, which received 3m EUR of its 5.3m EUR budget from the fund; and The Weekend directed by Áron Mátyássy and produced by BP Films, a dark thriller set in Transylvania.
The productions can receive grants for each stage of the production process, beginning with script development. The Hungarian National Film Fund (Nemzeti Filmalap) makes a decision based on the synopsis or treatment, awarding grants of up to 7.5m HUF (25,000 EUR). It is recommended to apply for all three stages, including preproduction and production. The Film Fund also provides help with consultations (including script-doctoring). The budget of the Film Fund in 2013 is 5.1 billion HUF (17.6m EUR).
Hungarian filmmakers typically have German and French coproducers, with legal regulations encouraging cooperation. Regional resources are still relatively weak. The Film Fund can finance a production's total budget only in the case of animation or documentaries; feature films always have to find coproduction partners. If the Film Fund provides 90% of the budget of a film, it automatically becomes a coprodution partner and shares the distribution rights and revenues of the film.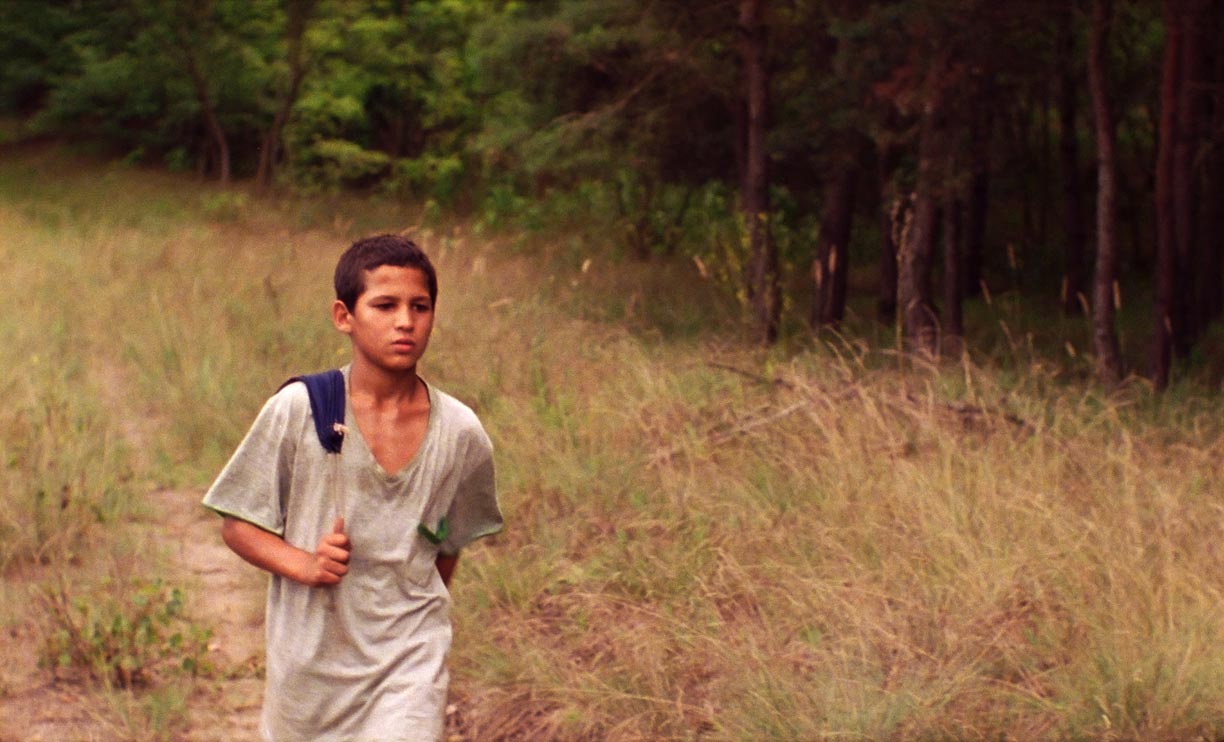 DISTRIBUTION
In 2012, a total of 287 films were distributed in Hungary, and through September 2013, there were 135 films distributed. In 2012 there were only five domestic films on the market due to the lack of state film funding in the previous year. Attendance for Hungarian films remained weak. The romantic comedy Our Women , directed by Peter Szajki and produced by Inforg-M &M Film, had 30,000 admissions in its first two weeks, while Berlinale Silver Bear winner Just the Wind , produced by Inforg-M&M Film directed by Benedek 'Bence' Fliegauf , had 30,000 admissions in total.
The only Hungarian film to be released through fall 2013 has been János Szász 's The Notebook which scored only modest results at the box office, and only one film is slated for the end of 2013, the black comedy The Heavenly Shift, a directorial debut of Márk Bodzsár, produced by Unio Film.
European and art house films are distributed by Budapest Film, Cirko Film, Mozinet, and Vertigo Media. Budapest Film is also strong in the distribution of domestic films.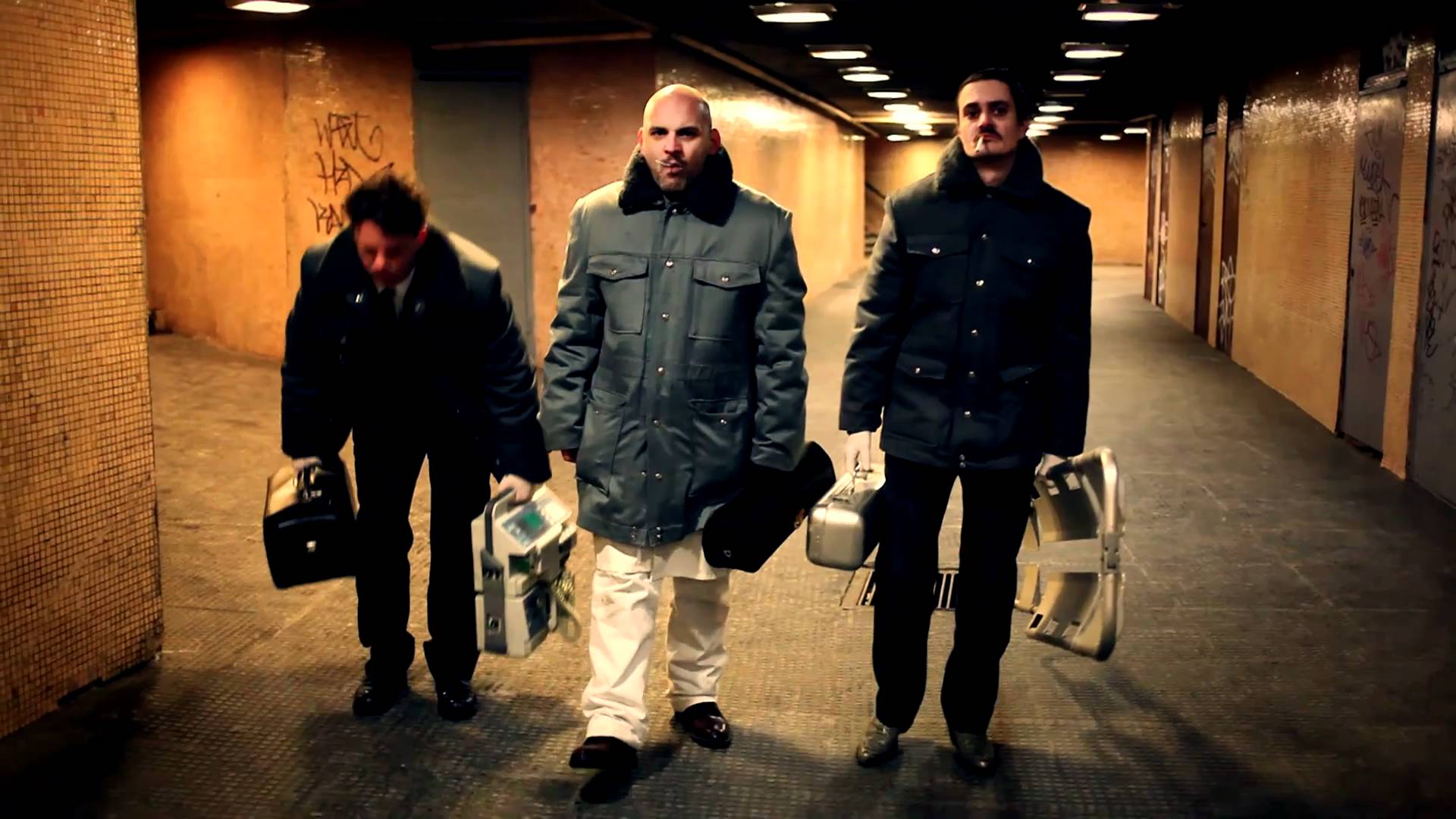 Day and date release is not prevalent, and the four to five month window before DVD release is the norm. Distributor ADS Service has a cooperation agreement with cable TV provider UP to supply 80-100 films annually to the UPC's home-cinema service available in 600 000 households, with many of them premiering before their theatrical debut. Other distributors including Mozinet also make some of their films available through this home video service. In general, cinema attendance is in decline.
In Hungary the digitalisation of cinemas is ongoing. The multiplex cinemas pay for their own digitalisation, while the government also has earmarked resources for it. In 2013 the government supported the switch to 4K projectors with HUF100m, for cinemas owned by municipalities with less than 5 rooms, covering 25% of the cost. In 2012, 13 cinemas were digitalised. Now there are 270 screens in 70 theatres digitalised in Hungary as Magyar Filmiroda, NMHH, which is responsible for digitalisation, told FNE.
EXHIBITION AND BOX OFFICE
Distribution companies InterCom and Forum Hungary are the leaders on the market, followed by UIP-Dunafilm. The top film in 2012 was Ice Age: Continental Drift with 2.6m EUR, and in 2013 it was Iron Man 3 with 1.5m EUR.
Total box office in Hungary was 42.5m EUR (HUF 11,999,714,799) in 2012 and admissions were 9,455,681. This year looks like a stronger year than last year as total box office was 31.5m EUR for the first three quarters of 2013 and admissions were 7,001, 168 compared to 30.8m EUR box office and 6,841,381 admissions for the same period in 2012.
The art house cinema network in Budapest is in decline. Since 2009, seven art house cinemas in Budapest have been shuttered. Those still in existence are in need of state subsidies, but unable to access funding due to the reorganisation of state institutions over the past three years. Attendance at art house cinemas has also been on the decline.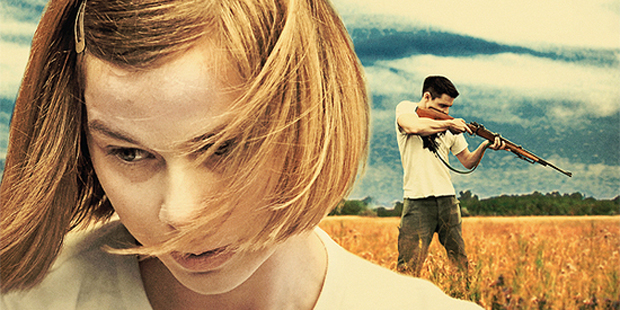 FILM INSTITUTIONS
The most important film institution is the Hungarian National Film Fund established in 2010. Its budget of 5.1 bln HUF annually comes from the revenues of Hungarian Six lottery. The Film Fund has a board with five permanent members, and the chief executive is Ágnes Havas. The main goal of the Film Fund is state funding of films. The fund also has the status of a production company. The fund provides services for script development and production.
Short films, short documentaries, short animation and experimental films previously were handled together with feature films. They now are under the authority of NMHH (National Media and Infocommunications Authority) or MTVA as genre productions meant to be watched on TV screens according to the new agenda of film funding.
Other sectors such as film clubs, film publications and websites, cinema operators, foundations, film events, and festivals fall under the jurisdiction of the NKA (National Cultural Fund). Unfortunately , due to the shortage of resources , most film related media have been shut down.
In the reality these strict rules for separation can be modified. The Film Fund itself has supported graduation films, given help to cinemas, supported short films, supported the presence of films in festivals, and supported film festivals themselves.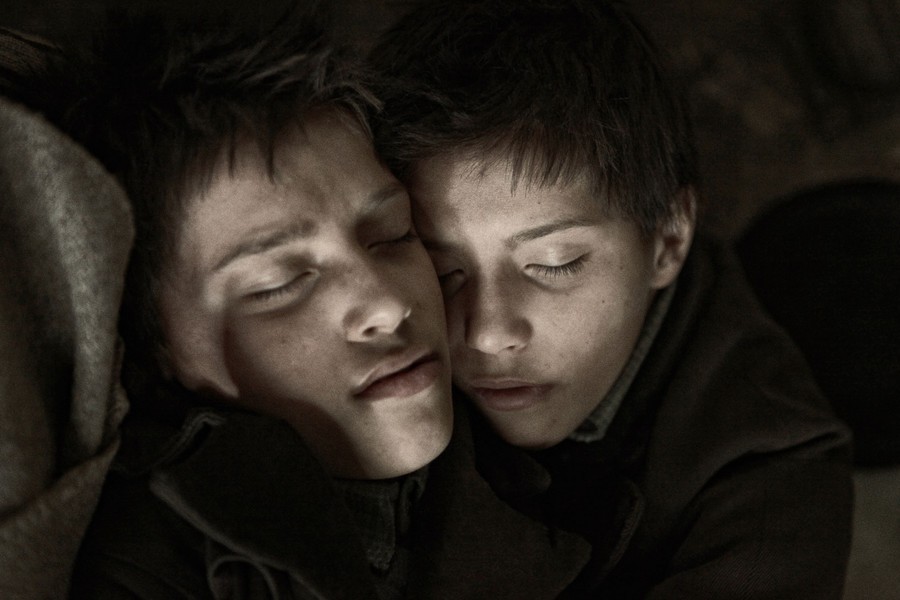 TV
The transfer to digital TV was completed in October 2013. Hungarian public TV was reorganized in 2010. Prior to that it was very frequently active in film production. Under new leadership and a new agenda MTVA (Media Services and Support Trust Fund which covers all four public TV channels: m1mtv.hu,m2, Duna TV dunatv.hu and Duna World) launched its distribution branch in October 2012, producing several TV series on a budget of 2 bln HUF (6.7m EUR) in 2012 (Haction, Munkaügyek, Marslakók, Átok (3rd season). The CEO of the MTVA until October 2013 has been István Böröcz, the new CEO is going to be Zsolt László Szabó.
Commercial channels, are traditionally supporters of comedies – although there have not been any comedies released in Hungarian cinemas recently, only one production is slated and this is RTL Klub's production, a romantic comedy starring Andrea Osvárt: Doing Timea Hajnal directed by Attila Herczeg, which is still in production. The other major station TV2 , which formerly was an important producer and coproducer of Hungarian films , has not been producing anything recently.
CONTACTS:
Hungarian National Film Fund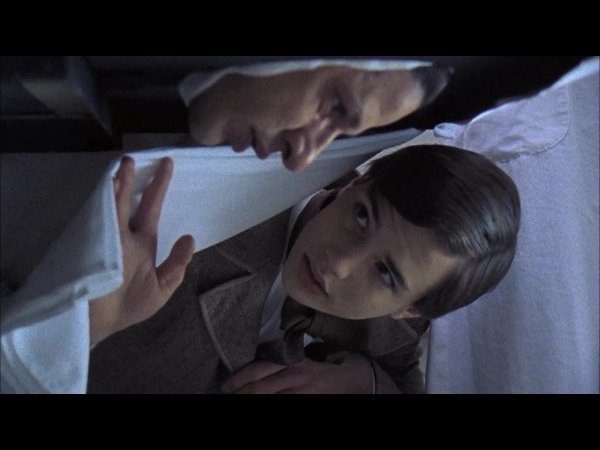 Budapest 1365 Pf. 748. / Hungary
E-mail: This email address is being protected from spambots. You need JavaScript enabled to view it.
Phone: +36 1 461 13 20
Fax: +36 1 461 13 32
National Film Office
1133 Budapest, Visegrad u. 106,
Mailing address: 1376 Budapest, Pf 997th
Phone: (+36 1) 327 7070
Phone: (+36 1) 327 0220
The Hungarian Audiovisual Producer's Association (HAPA)
1032 Budapest
Bécsi út 126-128.
Phone: +361 430-0174
Fax: +361 240 9447
www.mapsz.hu
This email address is being protected from spambots. You need JavaScript enabled to view it.
National Media and Communications Authority
1015 Budapest, Ostrom u. 23-25​​.
Postal address: 1525. Pf. 75
Phone: +36 1 457 7100
Fax: (06 1) 356 5520
www.nmhh.hu
This email address is being protected from spambots. You need JavaScript enabled to view it.
Hungarian Cable Television and Telecommunication Association (KTV)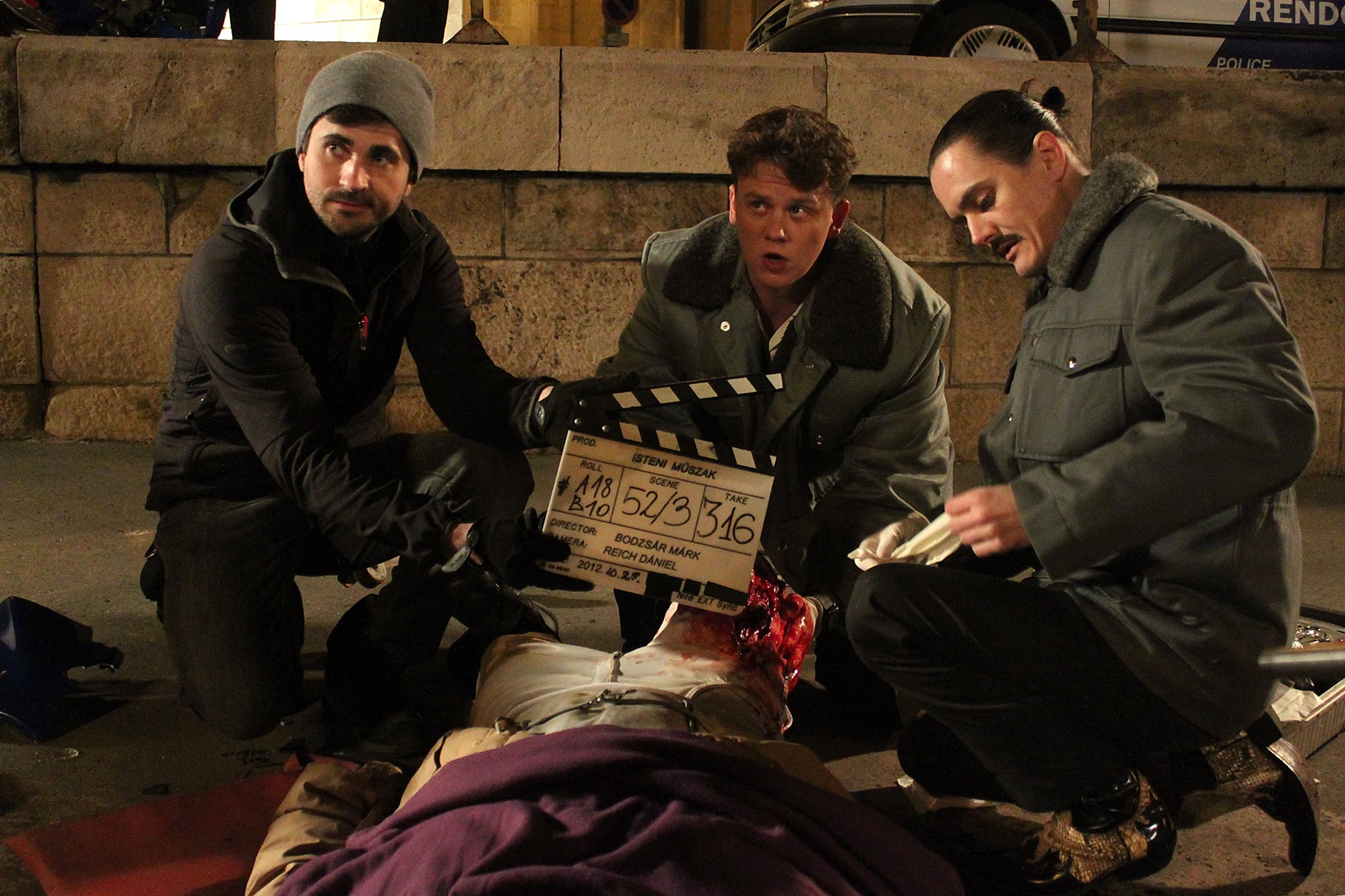 1013 Budapest, Ybl Miklós tér 8. 3. em.
Phone: +36 1 212 16 04, +36 1 445 31 25
Mobile: +36 30 639 8328
www.ktv.hu 
This email address is being protected from spambots. You need JavaScript enabled to view it.
Report by Dávid Dercsényi
Source: Hungarian Film Fund

Report produced by Film New Europe for Warsaw Audiovisual Summit 2013