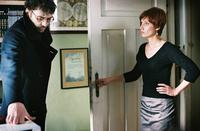 Piekorz entranced the Polish audience and critics in 2005, when her debut The Streaks was awarded with several film prizes, including three statuettes in Gdynia. Similarly like in her first movie, Piekorz explores the incapacity of three people to have healthy relationships and deal with the surrounding reality. The actress addicted to her meds, a young doctor, and a fatally ill homosexual writer build emotional shells and spent their lives in solitude.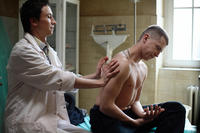 "The movie was single handedly produced by TOR Film Production (www.tor.com.pl) with financing from the Polish Film Institute (www.pisf.pl) who allocated 1,800,000 slotys (530,000 euros ) for our title. The local distribution is being managed by Vision Films (www.vision.pl)," Irena Strzałkowska from TOR Film Production told FNE. "We are just finishing the first copy of the film, so the final budget number cannot be revealed just now," she ads. The movie was also financed by the local film institution Silesia Film with 360,000 zlotys (106,000 euros) for production.
Drowsiness was shot in Warsaw, Silesia, and the Beskids between March and April 2008. The September 17 screening at the Polish Film Festival in Gdynia marks the film's premiere.