The festival also has a Panorama section and is focused this year on the theme of Unification/Separation, through debates, a media instalation and screenings of films about WWI. The programme also includes screenings of student films from the National University of Theatre and Film I.L. Caragiale (UNATC) in Bucharest , the National Academy for Theatre and Film Arts Krastyo Sarafov (NATFA) in Sofia, The Academy of Dramatic Art (ADU) in Zagreb and the Faculty of Dramatic Arts (FDU) in Belgrade.
The festival was initiated by the film director Radu Gabrea, who passed away in 2017, and is now headed by his wife, the actress Victoria Cociaș. The first six editions took place in the town of Mediaș until 2017, when the festival moved to Timișoara.
The festival is organised by Asociația Eurofest with the support of the Ministry of Culture and National Identity, the Timișoara City Hall, the House of Culture in Timișoara, the Romanian Cultural Institute, the Romanian Film Centre, the Romanian Filmmakers Union (UCIN) and the Federation of Jewish Communities in Romania.
LINEUP:
Budapest Noir (Hungary)
Directed by Éva Gárdos
Requiem for Mrs. J (Serbia, Bulgaria, Macedonia, France, Russia)
Directed by Bojan Vuletic
Produced by SEE Film Pro, Geopoly Film, Skopje Film Studio
Supported by Film Center Serbia, the Bulgarian National Film Center, the Macedonian Film Fund and Eurimages
Amok (Macedonia, Albania)
Directed by Vardan Tozija
Produced by Dream Factory Macedonia
Coproduced by Red Hellicopter Films
Supported by the Macedonian Film Agency, SEE Cinema Network
Omnipresent (Bulgaria)
Directed by Ilian Djevelekov
Produced by Miramar film
Supported by the Bulgarian National Film Center  
The Line / Čiara (Slovakia, Ukraine)
Directed by Peter Bebjak
Produced by Wandal Production
Coproduced by Garnet International Media Group, RTVS, HomeMedia Production and Martin Kohút
Supported by the Slovak Audiovisual Fund, the MEDIA Programme, the Ukrainian State Film Agency, the Ministry of Culture of the Slovak Republic, Bratislava Self-Governing Region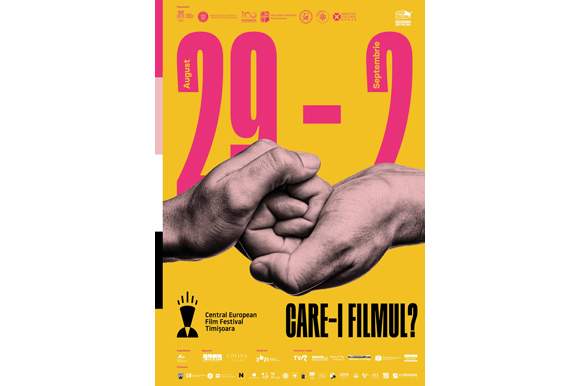 Jupiter's Moon (Hungary, Germany, France)
Directed by Kornél Mundruczó
The Miner (Slovenia, Croatia)
Directed by Hanna Slak
Produced by Nukleus Film
Coproduced by VOLTE
Supported by the Slovenian Film Center, FS Viba
One Step Behind the Seraphim / Un pas în urma serafimilor (Romania)
Directed by Daniel Sandu
Produced by HiFilm Productions
Supported by the Romanian Film Centre