More recently, Slovak animation started to find international success and local cinema audiences have begun responding to domestic films, driving attendance upward for both feature and documentary films.
PRODUCTION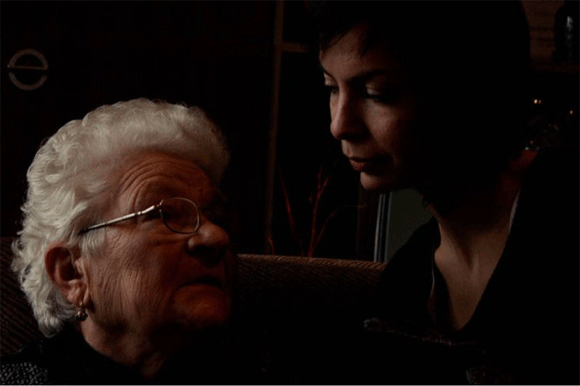 Since it began distributing grants in 2010, the Slovak Audiovisual Fund has turned around the position of Slovak films on the market both domestically and internationally. A record 54 full length films (including documentaries) were premiered in 2014. The fund receives approximately 500 applications per year and has supported up to 50% of applicants annually.
AVF director Martin Smatlak told FNE: "Slovak film is visible now. It is in international film festivals, in cinemas, on VoD platforms and covered in the press and on TV. We have a new generation of filmmakers and film producers, people who graduated from film school a few years ago, who are making international coproductions. Also we have various genres of Slovak films now. The first Slovak horror film was made in 2012, and we have comedies that are completely different than what came before. In addition we have a strong feature-documentary combination style represented by Mira Fornay (My Dog Killer produced by Mirafox), Juraj Lehotsky (Miracle produced by Artileria), Iveta Grofova (Made in Ash produced by Protos Productions) and Miro Remo (Comeback coproduced by AH production, Academy of Performing Arts and RTVS)."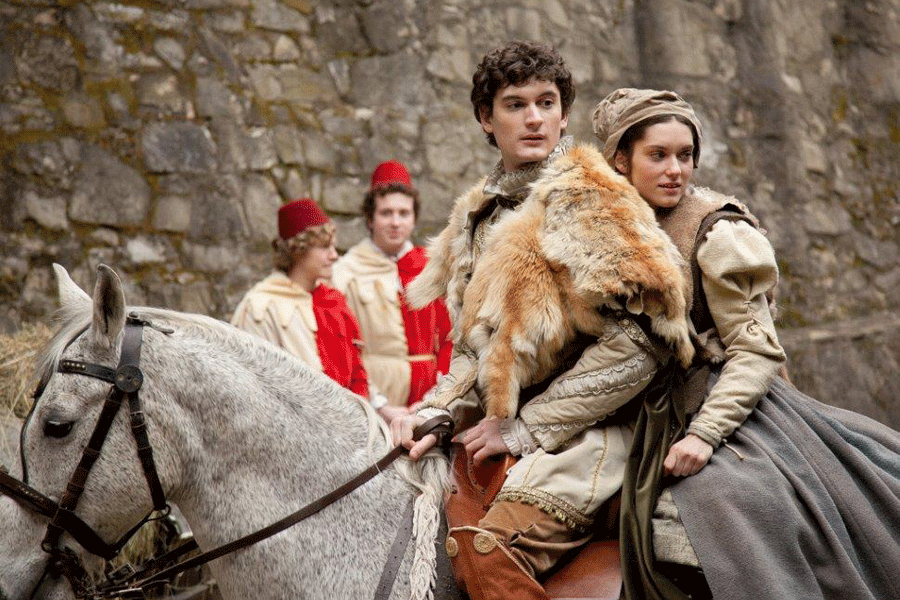 Among other titles produced in 2014 were Felvidék – Caught in Between a debut directed by female documentarist Vladislava Plančíková and produced by Mandala Pictures, RTVS, Česká Televize, Film&Sociologie and Slovak Film Institute, which was developed internationally at Archidoc La femmis and DOC Incubator workshop. Other interesting films in 2014 were the box office feature film record Love in Your Soul by Mariana Čengel-Solčanská and produced by JMB Film&TV Production, and the Slovak/ Czech/Croatian documentary Velvet Terrorists directed by Pavol Pekarcik, Ivan Ostrochovsky and Peter Kerekes and coproduced Peter Kerekes, s.r.o., Česká Televize, Rozhlas a Televízia Slovenska, Sentimentalfilm, Partizanfilm, Hypermarket Film and Nukleus Film, with the international premiere at the Forum competition programme of Berlinale 2014.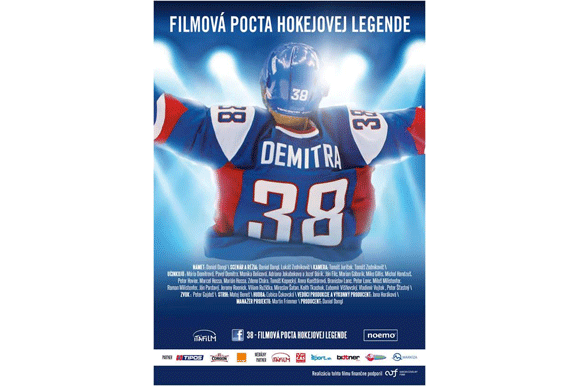 Slovakia continues to find favour with its outstanding documentary productions. The fall of 2013 brought local box office success and international awards for the investigative documentary Normalization (Kauza Cervanova) produced by atelier.doc and directed by Robert Kirchhoff, and since then box office success of Slovak documentaries has started to increase for films such as All My Children directed by Ladislav Kaboš and produced by Svatava Maria Kabošová, Michael Kaboš and the first-place Slovak documentary box office record 38 by Lukáš Zednikovič and Daniel Dangl and Noemo Production.
The Slovak AVF has a stable annual budget of 6m EUR and actively supports minority coproductions as a means of giving Slovak producers wider international access to film production. The fund gave grants to five minority coproductions in 2013 and for 2015 support of European coproductions is one of the fund's priorities. Under the minority coproduction scheme a film can receive a maximum of 500,000 EUR, with 80% required spend in Slovakia. The Czech Republic is Slovakia's main coproduction partner, accounting for 80% or more of all coproductions, followed by Poland, Hungary and Germany.
Animated films and especially documentary films are vital and productive segments of the Slovak film industry. Some 280 documentary films were funded for development and production between 2010 and 2014 at a total amount of 4.1m EUR. Feature films received 15.5m EUR support (with 160 applications), and animated films received 1.2m EUR (with 62 applications) A documentary film can receive a maximum of 84,000 EUR, compared to a maximum of 1.2m EUR for a feature fiction film. In 2013, support for documentary film production increased by 40%, to 1m EUR. The AVF set the maximum amount of support for development at 50,000 EUR, for Slovak majority production at 1.2m EUR, and for Slovak minority coproduction at 500,000 EUR. Smatlak said that the AVF was "giving more support to documentary production to reflect its position on the market, but in 2014 we gave balanced attention to feature, documentary and animation projects in an effort to make Slovak films more visible for domestic audiences, too."
Foreign film production has been nearly non-existent for the past two years. Bratislava once boasted the newest and best-equipped film studio in Central and Eastern Europe, Koliba Studios, but it was later converted into a TV studio and offices and is now expected to be transformed into a housing complex. The introduction of film incentives in early 2014 and plans for the construction of a film studio near the Austrian and Hungarian borders could be a hopeful sign for the future of the foreign film service industry. A new programme of support for the audiovisual industry in the Slovak Republic will be launched in 2015, based on a 20% cash rebate of private investment into film production in Slovakia with a minimum limit of 2m EUR over a period of three years after the registration of the film project, which could consist of a film, a TV series, or a group of projects.
DISTRIBUTION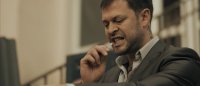 One of the leading Slovak distributors for local titles is Continental Film, which releases a number of Slovak titles such as Gejza Dezorz's Babie leto / Indian Summer produced by Alef Film & Media which had its premiere at the end of October. Continental also distributed the box office hit Kandidat.
Filmtopia is a new Bratislava based distributor that appeared in 2012 handling titles like Mátyás Prikler`s (MPhilms) Fine, Thanks, placing Slovak docs on the web portal DAFilms. It has started with the crowd funding co-financed mobile cinema distribution and nontheatrical distribution in the area of southern Slovakia, where the plot of the documentary takes place.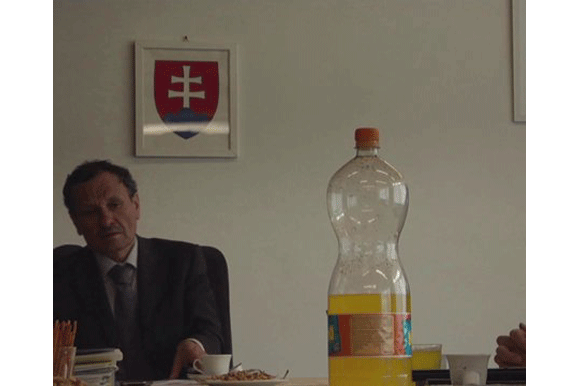 The big news in distribution this year was Barracuda Movie which launched on 1 March 2013 and is distributing Universal, 20th Century Fox, DreamWorks and Paramount. Barracuda Movie has already become a powerful new presence on the market.
In 2012 the top five Slovak distributors were Tatrafilm/Bontonfilm with a market share by admissions of 30.65%; Continental Film with 30.22%; Forum Film Slovakia with 12.5%; ITA Agentúra with 10.76%, and Saturn Entertainment with 5.89. Association of Slovak Film Clubs is specialised in art films and Slovak films.
The first Day and Date release under consideration was Slovensko 2.0 produced by MPhilms and distributed by Film Europe Media Company. As for VOD platforms, there´s little Slovak participation, although a lot of documentaries can be found at DAFilms and there was a new platform for Slovak films founded in 2014, Kinocola.
Zuzana Piussi's film The Grasp of the State was made available on the internet via the Piano system, which enables website operators to charge for on-line content. From November 20 to the end of the year 2012, 12,834 viewers from 65 countries watched the film. Piano also became a regular platform for online distribution of Slovak films. Thanks to this success, other Slovak and Czech films have gradually been made available on the internet, and the number of Piano subscribers has increased substantially.
EXHIBITION AND BOX OFFICE
Slovakia is well-placed in the move toward digitalisation thanks in large part to the foresight of the Slovak Audiovisual Fund (AVF), which has been allocating a portion of its annual budget toward the transformation of non-multiplex cinemas. By the fall of 2013, more than 60 small cinemas had been digitalised, with up to ten additional cinemas to be added by the end of the year.
The AVF provides a combination of grants and loans for the digitalisation process, giving 50% in grants and 40% in loans, with 10% required from the cinema itself. The average cost of a complete upgrade is 70,000 EUR. Small cinemas, such as film clubs and cultural centers, can receive up to 90 percent of their costs for a lesser upgrade (E-Cinema), up to 15,000 EUR.
The AVF gave 1.2m EUR for the project in 2013, Smatlak told FNE. "We expect to support digitalisation of 30 to 40 more cinemas. Our ambition is to have 100 one-screen cinemas." Over 1.7m EUR has now been invested in digitalisation by the AVF. In addition to the small cinemas, the AVF has sponsored a travelling cinema going to rural areas for the past three years. Slovakia's multiplexes are all completely digitalised. The number of cinemas and screens has been steadily decreasing in Slovakia. At of the beginning of January 2013, there were 217 screens (including 113 digital screens), six fewer than in 2012.
Slovak films were the surprise success at the box office in 2013. The Candidate (Kandidat) directed by Jonáš Karásek and produced by AZYL Productions for a budget of 240,000 EUR debuted at number one position in early October, garnering more than 71,000 admissions and more than 350,000 EUR in box office in its first six weeks. Its success was attributed to canny use of social media and a radio media partner focused on its target group of young adults.
Box office for 2012 was 17.5m EUR, on a par with the two preceding years, but admissions had been falling for the past three years, landing at 3.4m in 2012. Slovak films had just 3% of the market share in 2012.
Several small art house cinemas operate in Bratislava. Kino Lumiere Cinema operated by the Slovak Film Institute opened in September 2011 on the site of the former Charlie's Centrum. Foaje (with 30 seats it is the smallest cinema in Slovakia) and Nostalgia also add to the diversity of the Bratislava art house cinema landscape.
Film Europe entered the exhibition scene, opening Kino Film Europe on the site of the former Lenin Museum in Bratislava on 1 September 2013 in a partnership with the city of Bratislava. The cinema's programme consists of events-driven art house fare. Film Europe is also working with the numerous small cinemas in rural areas and small towns that were digitalised as lower-cost e-cinemas by offering its catalogue of films on Blu-ray.
FILM INSTITUTIONS
The main funding body is the Slovak Audiovisual Fund, launched in 2010 with a budget of 6.9 m EUR. The budget was lower in succeeding years, falling to an estimated 5.5 m EUR for 2013. Its budget is provided in part by TV advertising revenues, accounting for the decline. The fund gives 80 percent of its budget for development and production of audiovisual works. The maximum grant for a Slovak feature film is 1.2m EUR and the maximum grant for a Slovak minority coproduction is 500,000 EUR.
The primary source of information on film is the Slovak Film Institute, which celebrated its 50th anniversary in 2013, and its National Cinematographic Centre through the specialised office of the Audiovisual Information Centre.
TV
Slovakia is unique in CEE as the home of the only channel in the region devoted to European films, Film Europe. It broadcasts in Slovakia and the Czech Republic and is considering expansion into neighbouring territories. Along with public broadcaster RTVS and commercial channels Markiza TV and TV JOJ, Slovakia is the headquarters for the international Film Europe Channel developed by media company Film Europe. The channel broadcasts exclusively European films. Public broadcaster, RTVS, is also a funding source for film productions. The commercial broadcasters are minor participants in film funding and more likely to provide help in terms of services.
CONTACTS:
Slovak Audiovisual Fund
Director of the Fund: Martin Šmatlák
Grösslingová 53
SK-811 09, Bratislava
Tel: +421 5923 4545, Fax: +421 5923 4461
This email address is being protected from spambots. You need JavaScript enabled to view it.
www.avf.sk
Slovak Film Institute
General Director: Peter Dubecký
Tel:+ 421 2 5710 1503
Fax: +421 2 5296 3461
This email address is being protected from spambots. You need JavaScript enabled to view it.
www.sfu.sk
Audiovisual Information Center
Contact person: Miroslav Ulman
Tel: +421 2 5710 1526
Tel/fax: +421 2 5273 3214
This email address is being protected from spambots. You need JavaScript enabled to view it.
www.aic.sk
Report by Eva Križková
Source Slovak Film Institute, Audiovisual fund, Slovak distribution union