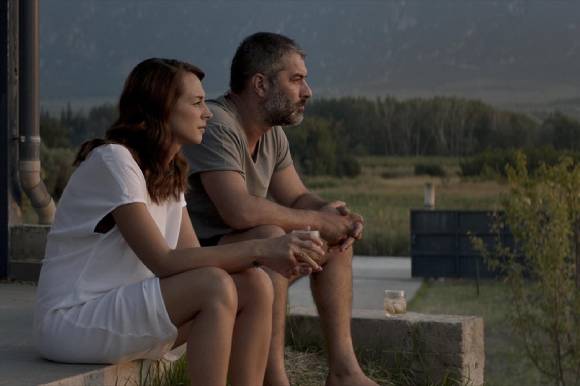 MARKET ANALYSIS 2020
In 2020, the Cyprus Ministry of Education, Culture, Sport and Youth (MECSY) made great efforts to maintain and support the country's cinematic activities and industry facing the severe impediments caused by the Coronavirus pandemic to film production, film distribution, film education and film festivals.
PRODUCTION
The pandemic and the strict measures imposed against COVID-19 negatively affected the course of the Cypriot productions that would have started shooting or been completed during 2020. The shooting of the feature film The Valley of Roses by Christoforos Roditis produced by Transvideo Ltd was interrupted in April 2020 and continued in July 2020 after the lifting of the restrictive measures of the first lockdown. The shooting of the feature film Detached House by Ioakeim Mylonas, produced by Yiannis Economides Films Ltd in coproduction with Argonauts Films (Greece), was postponed for May 2021, while the shooting of the feature film Embryo, Larva, Butterfly by Kyros Papavassiliou, produced by AMP Filmworks Ltd in coproduction with Graal S.A. from Greece, was postponed for March/April 2021. Short and feature films in final stages of postproduction were delayed due to the suspension of work at video and audio labs. 
The feature film Ballad for a Pierced Heard / Balanda tis tripias kardias by Yiannis Economides, a minority coproduction between Cyprus, Greece, Germany and France, as well as the feature film Senior Citizen by Marinos Kartikkis (Independent Production Scheme – Sekin) were completed during 2020.
The following short films were also finished in 2020: Betrayal by Katiana Zachariou, The Lighthouse / O Faros by Costas Chrysanthou, Bleeding by Anna Fotiadou, The Hunt by Sholeh Zahraei and Kamil Saldun, Beautiful Day by Christos Nikolaos, You've Asked Me / Zitate na sas po by Paris Prokopiou, as well as the short animated film The Parrot Lady by Michalis Kalopedis.
The following short films were either in the shooting or postproduction stage in 2020 through the beginning of February 2021: Little Hunter by Dinos Grigoriou, TAXI by Konstantinos Nikiforou, A Summer Place by Alexandra Mattheou, ΙD by Paris El Sait, and the animated film Lychnafis by Georges Tsangaris.
Three documentaries were in progress in 2020: Miss Asia Cyprus by Kaiti Papadima, The Vessel by Sofia Anastasiou and Bubble a Squeak by Orestis Lambrou.
Three feature films were in final postproduction in February 2021 and are expected to start their festival tour in 2021: .DOG by Yianna Americanou, The Man with the Answers by Stelios Kammitsis, Patchwork by Petros Charalambous and The Valley of Roses by Christoforos Roditis, produced by Cypriot Transvideo in coproduction with Cypriot Roll Out Services and Cypriot Film Blades.
Three feature films are scheduled to start shooting in 2021: Monokatoikia directed by Ioakim Milonas and produced by Cypriot Yannis Economides Films in coproduction with Greek Argonauts, IMAN directed by Kyriakos Tofarides and Korina Avramidou, and produced by Cypriot Α. Β. Seahorse Film Productions, as well as Embryo, Larva, Butterfly by Kyros Papavassiliou, produced AMP Filmworks Ltd in coproduction with Graal S.A. from Greece.
Six feature films were in development in February 2020: Asulum Seakers by Michael Hapeshis, produced by Acanthus Productions, Iris by Myrsini Aristeidou, The Cliff by Stelana Kliris, produced by Meraki Films, Africa Star by Adonis Floridis, produced by AMP Filmworks, Common Good / Kino Kalo by Spyros Charalambous, produced by AMP Filmworks, and the documentary O Iliakos mas… by Panikos Chrysanthou, produced by Art Images
All the above-mentioned short films where financially supported by the Cyprus Ministry of Education, Culture, Sport and Youth through its Cinema Advisory Committee.
COVID-19 GOVERNMENT SUPPORT
In order to support the film industry which, together with the whole artistic field, has faced the effects of the Coronavirus pandemic, the Minister of Education, Culture, Sport and Youth announced a series of support measures for producers and film directors. The measures concerned:
- An invitation to submit proposals of Digital Audiovisual Works of COVID-19 Films with a duration from one to three minutes, on the subject of life in confinement due to the pandemic. From 84 films submitted, 50 were selected and their directors received 1,000 EUR each. The films were posted online on YouTube and were also broadcast on the public televion CyBC.
- Following the prolonged closure of cinemas, theatres whose titles held 60% of the screenings of Cypriot and European films received 60% of their average losses or an amount of 1,500 EUR per month (whichever was in their best interest), for March-June 2020.
- All contracts / agreements signed with the Ministry were extended to six months for short films and 12 months for feature films.
- Film productions halted by the pandemic received extra financial support according to their losses and needs for restarting shooting. 
The Cyprus film incentive scheme run by Invest Cyprus – CIPA (Cyprus Investment Promotion Agency) with an annual budget of 25 m EUR continued during 2020 its efforts to attract foreign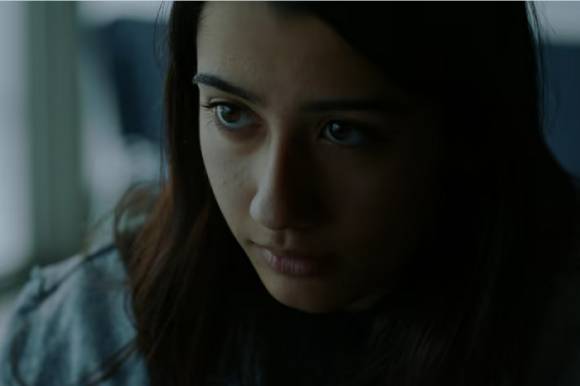 productions aiming to shoot in Cyprus. The scheme provides Cypriot and foreign producers cash rebates and/or tax credits of up to 35% on qualifying production expenditures and it also provides tax allowances of 20% for investment in infrastructure and equipment on the Island.
Many Hollywood, Bollywood and European producers expressed a vivid interest in filming in Cyprus. Nevertheless, the pre-certified film production The Man of War, which was due to start shooting in 2020, was postponed for 2021 due to the pandemic.
DISTRIBUTION
Due to the pandemic, many festivals were either postponed or held online, thus the low presence of Cypriot films in these festivals. Only two Cypriot titles circulated in 2020: the animated film of Michalis Kalopedis The Parrot Lady, a coproduction of Zedem Media and the Ministry of Education, Culture, Sport & Youth (Cyprus Cinema Consultative Committee/CyCC), and the feature film Senior Citizen by Marinos Kartikkis (Independent Producers Programme produced by Seahorse Productions). The Parrot Lady was selected for over 28 international festivals, including: Drama International Short FF (Greece), Raindance FF (England), Vancouver IFF, Shorts Mexico, San Francisco Independent FF, Rome Independent FF, AniMate Australia Animation FF, TiSFF, Thessaloniki International Short FF. It won the 1st Prize in the Humanitarian category at the Los Angeles Animation Film Festival, as well as an Honourable Mention at the Animasyros International Animation FF (Greece). Senior Citizen participated in the 1st Lima Alterna IFF of China, the 61st Thessaloniki IFF, the 14th Lublin FF, the 6th Cine de Bayamón IFF among others, and received Best Feature Film and the September Award at the 3rd Rome Prisma Independent Film Awards, Best Director at the 6th Bangkok Thai IFF, Best Film and 2nd best prize at the 33rd Panorama of European Cinema, Athens, and Best Feature Film in the Spiritual Film Section at the 19th Dhaka IFF.
To promote Cyprus as a filming destination, as well as to promote Cypriot productions and coproductions, the Cultural Services of the Ministry of Education, Culture, Sport and Youth in Cyprus held a booth at the Drama International Short FF (Greece). The pavilions at the Thessaloniki, Cannes and Berlin film festivals, and also at the Clermont-Ferrand International Short FF and Annecy International Animated FF were either replaced by an online presence or postponed for 2021.
Due to the pandemic, the Cyprus Film Days 2020 – 18th International Film Festival, organised by the Cultural Services of the the Cyprus Ministry of Education, Culture, Sport and Youth and the Rialto Theatre, which would have taken place in April 2020, was canceled. Despite the cancellation, the 1st edition of the Dot.on.the.map Market was a real success and it will be continued in the years to come.
For the first time, Cyprus participated in the Young Audience Award, organised by the European Film Academy.
The 10th Cyprus International Short Film Festival (ISFFC), the main international competition for short films in Cyprus, took place at the Rialto Theatre from 10 to 16 October 2020. The programme included 49 films in the International Competition Section, 11 films in the National Competition Section, as well as seven parallel programmes.
Other festivals that took place in Cyprus in 2020 were: Drama Festival Travels to Cyprus, the 12th Short Matters! - Cyprus, Images & Views of Alternative Cinema Festival, Summer Screening Marathon 2020, the 15th Limassol International Documentary Festival, the 19th Aspects of the World International Outdoor Animation Festival, the Cyprus Archaeological, Ethnographic and Historical Documentary Festival.
EXHIBITION AND BOX OFFICE
The main exhibitor in Cyprus is K Cineplex, with two cinemas in Nicosia, one in Larnaca, one in Limassol and one in Paphos.
There is also the Rio Cinema in Limassol and Nicosia, and also the Pantheon cinema in Nicosia.
Other small cinemas in the countryside screen various foreign and Cypriot films.
In the main towns there are also various associations that function more like film clubs, generally showing European films, such as the Friends of Cinema Society in Nicosia, Limassol Cinema Society and Larnaca Cinema Society.
In 2020 all the above-mentioned cinema theatres were either functioning with 50% of their audience or were completely shut down due to the pandemic security measures. Governmental support was put in place to comfort losses.
Admissions decreased from 842,038 in 2019 to 173,873 in 2020, while box office decreased from 6,761,624 EUR in 2019 to 1,387,319 EUR in 2020, according to the Cyprus Ministry of Education, Culture, Sport and Youth.
The distribution company Feelgood Tanweer- D.J. had the best results, with 67,989 admissions, 538,320 EUR gross and 39.10% market share, followed by Four Star Films with 42,929 admissions, 333,068 EUR gross and 24.69% market share, and Odeon Cyprus with 37,922 admissions, 307,358 EUR gross and 21.81 % market share.
The 2020 chart is topped by Jumanji: The Next Level with 24,107 admissions and 192,265 EUR gross, followed by Bad Boys for Life with 18,391 admissions and 155,275 EUR gross, Eftyxia with 17,646 admissions and 147,345 EUR gross, Sonic with 9348 admissions and 66,826 EUR gross, Dolittle with 9,147 admissions and 65,599 EUR gross, 1917 with 8,178 admissions and 67,784 EUR gross, Frozen II with 7,500 admissions and 51,092 EUR gross, Birds of Prey with 7,461 admissions and 64,490 EUR gross, After We Collided with 6,571 admissions and  59,168 EUR gross, and Spies in Disguise with 4,878 admissions and  33,432
GRANTS AND NEW LEGISLATION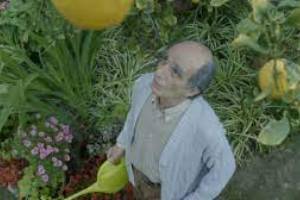 Due to the special circumstances of the pandemic, but also to the limited annual budget for film production, the Cultural Services of the Ministry of Education, Culture, Sport and Youth did not proceed with the announcement of a Call for the submission of New Cinematographic Proposals in 2020.
The South Eastern European Cinema Network (SEE) launched a contest for short fiction films in 2020. Exclusively national productions of SEE CINEMA member-states (Cyprus, Greece, Serbia, Albania, the Republic of North Macedonia, Montenegro, Kosovo, Romania and Bulgaria) applied. The amount of funding rose up to 8,000-10,000 EUR per project.
TV
There are more than ten studios located in Cyprus and specialised in TV production. Local TV channels usually produce original comic and drama series, and also local sketches.
The local TV channels are: Cyprus Broadcasting Corporation (CyBC 1,2, HD and Sat), Sigma TV,  Omega TV, Ant1, Plus TV, Capital and Alpha TV.
There are no local channels broadcasting only films.
CONTACTS:
REPUBLIC OF CYPRUS – MINISTRY OF EDUCATION, CULTURE, SPORT AND YOUTH
Cultural Services
27 Ifigenias Street
2007 Strovolos – Nicosia, Cyprus
Phone: +357 22 809811/809812
Fax: +357 22 809 873
http://filmingincyprus.gov.cy/
http://www.moec.gov.cy/en/
Report by Antigoni Tasiou (2020)
Sources: the Ministry of Education, Culture, Sport and Youth