The story is set in a fishing village near the Black Sea town of Varna and follows the plot of Kiryakov's documentary Bewitched by the Sea, produced by Art 47 in 2010. Established scriptwriters Yuriy Dachev and Atanas Kiryakov wrote the script focusing on a 50 year-old fisherman Hindo. Known as a generous man, he loves to help ordinary people, but is against the rich owners of luxurious villas, who wish to destroy the village. Blind Flora is always on his side.
"I wanted the actors to play as if they were in a documentary", Atanas Kiryakov, whose filmography includes over 50 short and full-length documentaries, told the local media.
Well-known actor Filip Avramov plays Hindo and Tatiana Lolova is the blind woman. The cast includes popular actors like Antonio Nikolov, Mihail Mutafov, Koyna Ruseva, Kalin Velyov, Vladimir Penev, Martina Vachkova, Dimitar Martinov and Katelina Kancheva.
The film was shot in the autumn of 2014 and it was produced by the Bulgarian National Television in coproduction with Ars Digital. The project was supported by the National Film Center. The film had its world premiere in the international competition of the 29th Love is Folly International Film Festival.
Production Information: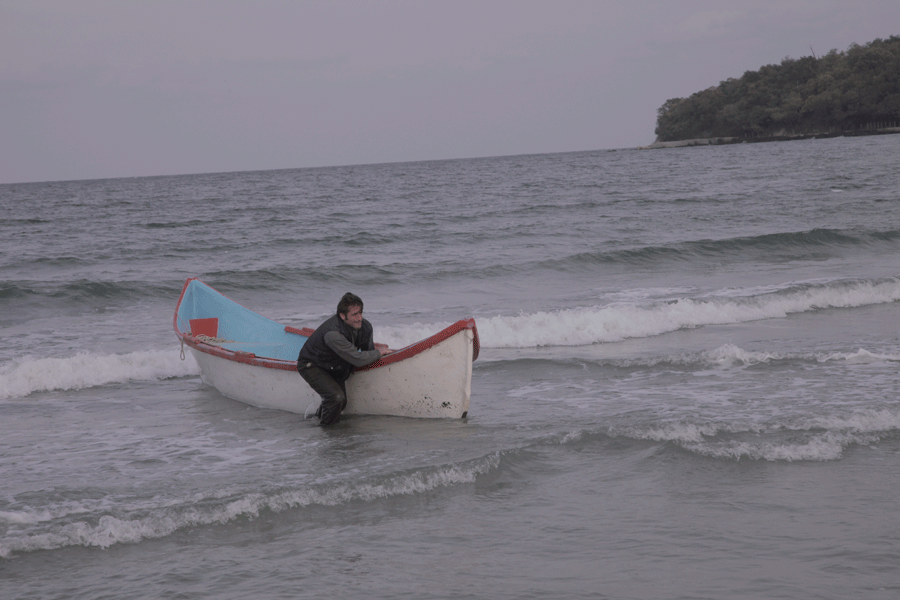 Bulgarian National Television
29, San Stefano Str.
Sofia - 1504
Bulgaria
Phone.:+ 359 2 814 22 14
www.bnt.bg
Ars Digital
19, Popova Shapka Str.
Sofia -1505
Bulgaria
Phone:+359 2 846 83 61
Fax: +359 2 846 83 62
This email address is being protected from spambots. You need JavaScript enabled to view it.
Credits:
Director: Atanas Kiryakov
Screenwriters: Yuriy Dachev, Atanas Kiryakov
DoP: Ivan Tonev
Music:Teodosii Spassov
Cast: Tatyana Lolova, Filip Avramov, Antonio Nikolov, Mihail Mutafov, Koyna Ruseva, Kalin Velyov, Vladimir Penev, Martina Vachkova, Dimitar Martinov, Katelina Kancheva