Ju-hyoung Lee from South Korea was awarded best director for Excavator / Pokeulein.
Different Kinds of Rain (Germany), directed by Isabel Prahl, was awarded best film in the First Feature Film Competition, while November by Rainer Sarnet, a coproduction between Estonia, Netherlands and Poland, won the Estonian Competition.
The jury of the Official Selection was composed of Dennis Davidson, Zeynep Atakan Graziano Diana, Ivo Felt, Zygmunt Krauze, Naoko Ogigami, Laila Pakalnina.
The First Feature Competition jury and the Estonian Competition jury were composed of Eitan Anner, Aiste Diržiute, Takeo Hisamatsu, Fernando Loureiro, Tiina Mälberg and Guillaume de Seille.
OFFICIAL SELECTION:
 
Grand Prix for Best Film:
Night Accident / Tunku Kyrsyk (Kyrgyzstan)
Directed by Temirbek Birnazarov
 
Best Director:
Ju-hyoung Lee for Excavator / Pokeulein (South Korea)
Best Cinematography:
Erik Põllumaa, Ivar Taim for The Manslayer / The Virgin / The Shadow /  Mehetapja / Süütu / Vari (Estonia, Lithuania)
Directed by Sulev Keedus
Produced by F-Seitse
Coproduced by Era Film
 
Best Script:
Baris Bicakci, Pelin Esmer for Something Useful / Ise Yarar Bir Sey (Turkey, France, Netherlands, Germany)
Directed by Pelin Esmer
 
Best Actress:
Barbara Auer for Vacuum / Vakuum (Switzerland, Germany)
Directed by Christine Repond
Best Actor:
Rhys Ifans for Dominion (USA)
Directed by Steven Bernstein
Best Music:
Martynas Bialobžeskis for The Manslayer / The Virgin / The Shadow / Mehetapja / Süütu / Vari (Estonia, Lithuania)
Directed by Sulev Keedus
FIRST FEATURE COMPETITION
Best First Feature Award:
Different Kinds of Rain /1000 Arten, den Regen zu beschreiben (Germany)
Directed by Isabel Prahl
 
Special Jury Prize for Directing:
Clara Laperrousaz, Laura Laperrousaz for Sunbeat / Soleil battant (France, Portugal)
   
Special Jury Prize for the Ensemble of Cast:
The Marriage / Martesa (Kosovo, Albania)
Directed by Blerta Zeqiri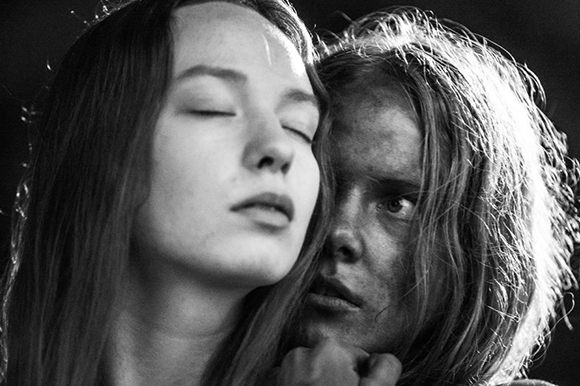 ESTONIAN FILM COMPETITION
Best Estonian Film Award:
November (Estonia, Netherlands, Poland)
Directed by Rainer Sarnet
Produced by Homeless Bob Production
Coproduced by PRPL, Opus Film
NETWORK FOR THE PROMOTION OF ASIAN CINEMA (NETPAC) AWARD
Goodbye, Grandpa! / Ojichan, shinjattatte! (Japan)
Directed by Yukihiro Morigaki
FIPRESCI AWARD
The Marriage / Martesa (Kosovo, Albania)
Directed by Blerta Zeqiri
AUDIENCE AWARD
Tulipani, Love, Honour and a Bicycle (Netherlands, Italy, Canada)
Directed by Mike van Diem
REBELS WITH A CAUSE AUDIENCE AWARD
The Wild Boys / Les garçons sauvages (France)
Directed by Bertrand Mandico