"I can't really say I took all three films because they are debuts, I just felt they're good, they speak a unique voice and represent a whole variety of cinematic approach. I support all these filmmakers and I'm sure the future is theirs" says Izabela Kiszka-Hoflik
Used Up directed by Małgorzata Imielska and produced by Naima Film follows Olka, a tomboyish seventeen-year old, who has been looking for her mother for years. Her constant escapes from the orphanage landed her in a reformatory. She lives there but she is of another world: she does not care for hipster clothes or the newest smartphone. Unlike other girls, she does not want to provide sexual services to the guard for a smoke. She only wants her mother back.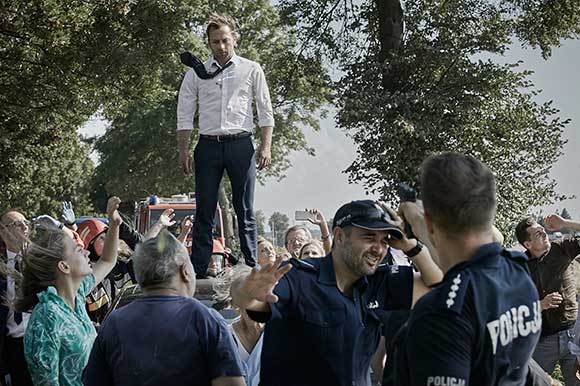 Iron Bridge
directed by Monika Jordan-Młodzianowska and produced by Autograf Anka Wereda follows a love-triangle set in the Silesian miner community. Foreman Kacper sends his friend Oskar into the deepest parts of the mine, so he can have some time with his wife Magda. When a powerful explosion traps Oskar underground, the unfaithful couple need to face the consequences of their affair.
Supernova
directed by Bartosz Kruhlik and produced by
Munk Studio
is a universal tale, kept in a realistic style, telling the story of a few hours in the life of a rural community. Three men, one place and one event that will change the lives of each one of them.The film takes a look at the condition of a man in a borderline situation and raises questions about the essence of chance and destiny. A bloody story, oscillating on the edge of drama, thriller and disaster cinema.
IKH Pictures Promotion during Berlinale is located at the Media Stand Martin Gropius Bau.