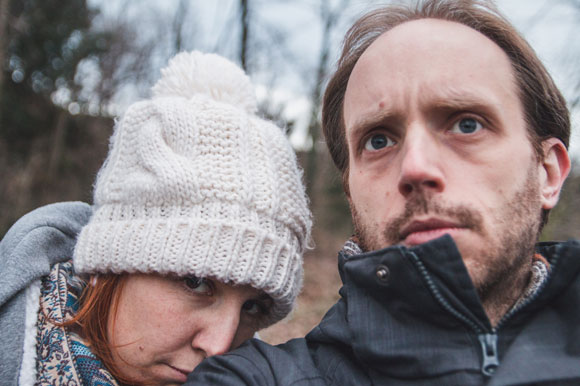 Digital Production Challenge II is a training course organised by FOCAL Resource and FOCAL. This year DPC II will take place in Athens, Greece from 28 November to 1 December. Deadline for application is 3 October 2018.
FNE: How would you describe your experience at DPC II?
Giordano Bianchi and Martina Marafatto: As producers and authors/filmmakers, do we sufficiently know the workflow that our project will have to face? When we shoot, do we know properly the tools we are going to use? Have we chosen the right frame rate and color space, keeping in mind what the postproduction process will be? Problems are just postponed, but we will have to face them.
Participating in the 2017 DPC II gave us a new interpretation of the questions and important tools to meet this challenge. The days at DPC II were, to say the least, intense; a succession of case studies and specialised technical insights carried out by selected professionals and coordinated carefully by the tutors, who facilitated the discussion.
Interventions that highlight and reinforce the teaching. It looks like the egg of Columbus. Start thinking of the finished product and its output. For a large production, which follows established economic patterns, this is obviously the basis, but strangely in smaller productions, where limited resources would require more planning, it seems to be more difficult.
FNE: What is the most important thing that you learned at DCP II?
Giordano Bianchi and Martina Marafatto: Facing a project starting from the end, from what we imagine should be its output, allows us to go backwards in the various steps to make the most appropriate choices to develop our project. It allows for better technical planning, which corresponds with important savings in time and money. It allows us to avoid problems in the postproduction phase that would inevitably lead to compromises in terms of quality and an increase in costs.
When we applied to DPC II we wanted to learn some skills about workflow and we were looking for a course that would help us to deal with postproduction. At that time, we were starting postproduction and we thought we were having the right approach for our first movie, the long documentary The Champion, which is now in the editing phase.
FNE: How did the DPC II help you in your work?
Giordano Bianchi and Martina Marafatto: As we are talking about low budget projects, after DPC II we really changed our way of making films. DPC II had a strong effect on The Champion and it will have an impact on our future projects.
It was an opportunity to build new relationships with great professionals. Knowing in detail the technical chain of production, we have learned how to talk to people that we want to involve in the project, and basically how to get what we want. Not every professional is the right one for a project.
And surprisingly we have also discovered that our way of working, learned in the hard trial and fail process, could be useful to others; that money matters, but you can save money with the right choices at the beginning; that the world is bigger than we thought.
Like the main character of our film, Giuseppe Ottaviani, a 102-year old athlete in action, teaches us: "Everything is possible!"
We always felt like country mice, because of the size of our company and our geographical position; we thought that for the postproduction we had only a limited number of choices, but now we have a new awareness. The world has suddenly opened up to us. You can choose, you can build a family, of course, for your project, and you can choose the right one. Obviously, after finding people you like to work with, you can also build long term relationships, but they have to be the right ones for the specific project. And think about that at the very beginning. For example, talking with the colorist before starting to shoot can help avoid a lot of headache after!
FNE: What advice would you give to somebody who is preparing for the DPC II ?
Giordano Bianchi and Martina Marafatto: We totally recommend the workshop. The teachers involved in the course are really well prepared. Don't be afraid to ask questions, they will answer you, they really want to support and find solutions to help you make better films in the future and films that do well.
The things that you learn at DPC II are really useful and important because we think there is a common mistake to underestimate the postproduction, especially for low budget films, and for documentaries even more.
Among the many courses we have attended, this one has offered us more particular and general elements that can be spent in the long term. We have learned a model of reasoning applicable to any project, regardless of its size.
DPC II teaches us how to produce, build better films and instead of being satisfied with what you get, be more in control and be more effective, and last but not least save money!
To all new participants: Say hello from us to the gorgeous team of DPC II. Enjoy!