While Aya Was Sleeping tells the story of 7 year old Aya, whose father Asen is an actor. One night she falls asleep in the theatre while he is working. After the show the members of the troupe experience a painful night full of conflicts and tensions.
Stefan Denolubov, known so far for his remarkable secondary roles, plays here his first main part. The other characters are played by the well-known stage actors Yulian Vergov, Georgi Kadurin, Irini Zhambonas, Stefan Mavrodiev, Emil Emilov, Stanka Kalcheva and Krasimira Kuzmanova. Young Aya is plaid by Aya Mutafchieva, daughter of the famous Bulgarian actor Hristo Mutafchiev.
Markov, himself an actor, told FNE that he knows the theatre world very well. "The sudden and untimely death of my talented colleague Petar Popyordanov deeply shocked me and I wrote the script very quickly. I was in a sort of trance." he said.
The film was produced by Filmarc with the support of 200, 000 EUR from the Bulgarian National Film Center. While Aya Was Sleeping was shot in a real theatre for 12 days in January 2015. DoP Kiril Palikarski, for whom While Aya Was Sleeping is a debut feature, used only three lenses.
Production Information: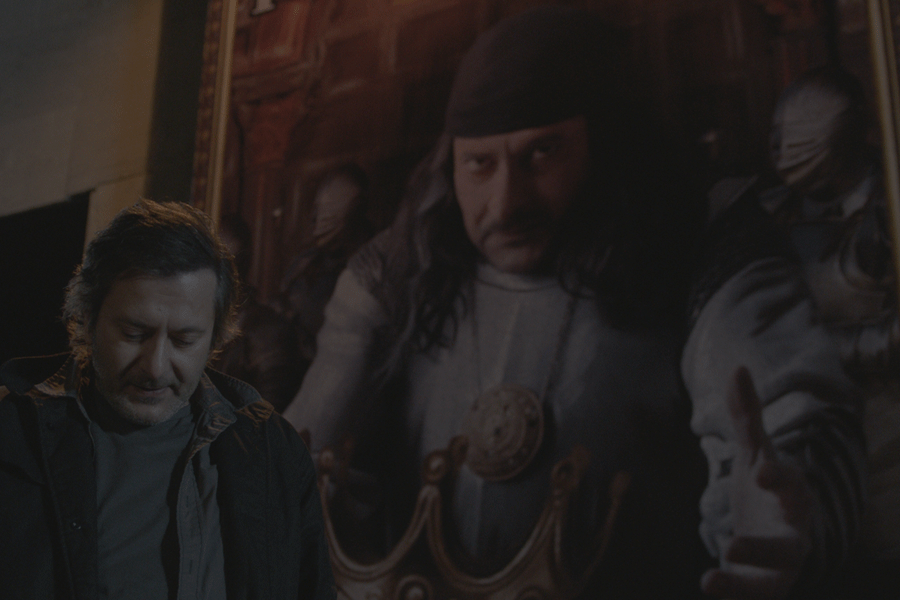 Filmarc
42 Gourko Str.
Sofia - 1000
This email address is being protected from spambots. You need JavaScript enabled to view it.
Credits:
Director: Tsvetodar Markov
Screenwriter: Tsvetodar Markov
DoP: Kiril Palikarski
Music: Teodosii Spassov
Cast: Stefan Denolyubov, Yulian Vergov, Georgi Kadurin, Irini Zhambonas, Stefan Mavrodiev, Emil Emilov, Stanka Kalcheva, Krasimira Kuzmanova, Aya Mutafchieva