The film tells the story of a family living in a village in the mountains. The mother, the father and their 16-year-old son wash hotel bed sheets and they have to rely on regular water supplies. A bizarre father-and-daughter team arrives in the village and starts digging up the ground in order to find a natural water source.
Svetla Tsotsorkova, also known as an actress and a producer,  told the Bulgarian media that she adores "wild places and people living there." "I can build a world which is supposedly authentic, but not quite. I can fantasize and stylize it", she said.
The main parts are played by young non-professional actors Monika Naydenova and Alexander Benev, chosen from among 3,000 candidates over nearly two years. The cast includes: Svetlana Yancheva, Ivailo Hristov, Vassil Mihailov, Stefan Mavrodiev and Ivan Barnev.
The film was produced by Front Film in coproduction with Omega Films. The Bulgarian National Film Center supported it with almost 300, 000 EUR. The Media Programme is also supporting. The film was shot not far from the Bulgarian-Greek border during five weeks in July 2013. The French company AlphaViolet is handling the sales.
Production Information: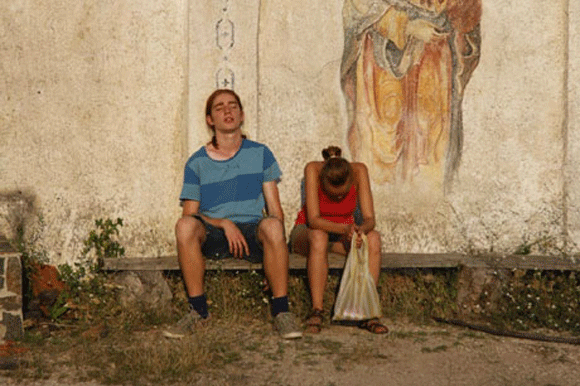 Front Film
7, Victor Grigorovic Str, ap.5
Sofia 1606
Bulgaria
Phone:+359 898552388/+359 888325022
Fax: +359 2 9516244
This email address is being protected from spambots. You need JavaScript enabled to view it.
www.frontfilm.eu
Credits
Director: Svetla Tsotsorkova
Screenwriters: Svetoslav Ovcharov, Svetla Tsotsorkova, Ventsislav Vasilev
DoP: Veselin Hristov
Music:Hristo Namliev
Cast: Aleksandar Benev, Monika Naydenova, Svetlana Yancheva, Ivaylo Hristov, Vasil Mihaylov, Stefan Mavrodiev, Ivan Barnev