The story focuses on the good hearted Itso who lives in Sofia and has an unusual job: he collects corpses left on the street after car crashes, murders and other accidents. Itso is in love with Katya whose lover is a mobster. After killing him, Itso releases himself from the fatal passion for Кatya and finds true love with another woman.
Well-known writer Marin Damyanov wrote the script based of one of his short stories. Dimitrov, who has experience in TV series, told the local media that Corpse Collector is about a man who goes through hell in order to find the woman of his life.
Popular actor Stoyan Radev and Teodora Duhovnikova are starring. The cast includes Stefan Shterev, Mihail Bilalov and Lydia Indjova. The film was shot in Sofia during five weeks in April-May 2014. It was developed with ScripTeast and produced by MagicShop in coproduction with Ars digital. The Bulgarian National Film Center supported the film with 300,000 EUR. 
The film had its world premiere at the 19th Sofia Film Fest where it competed in the Best Bulgarian Feature Films section and was awarded with a Special Mention.
Production Information: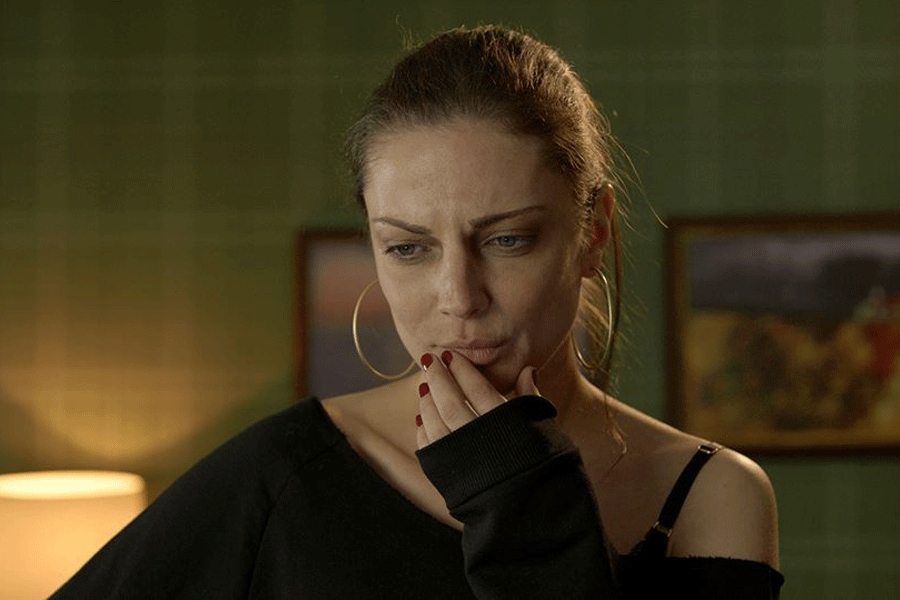 MagicShop
70 Bratya Buxton Blvd
Sofia 1618
Bulgaria
Phone: +359 888 217340
This email address is being protected from spambots. You need JavaScript enabled to view it.
Ars Digital
19, Popova Shapka Str.
Sofia-1505
Bulgaria
Phone:+359 2 846 83 61
Fax: +359 2 846 83 62
This email address is being protected from spambots. You need JavaScript enabled to view it.
This email address is being protected from spambots. You need JavaScript enabled to view it.
Credits:
Director: Dimitar Dimitrov
Screenwriter: Marin Damyanov
DoP: Boris Slavkov
Music:Georgi Strezov
Cast: Stoyan Radev, Teodora Duhovnikova, Stefan Shterev, Mihail Bilalov, Lydia Indjova