The film tells a story of a dance teacher Lina appointed to substitute for a year for a literature teacher in an elite high school in Sofia. Despite the lack of experience and thanks to her dancing talent, Lina manages to overcome the initial distrust of the students and the hostility of her most conservative colleagues.
Former teacher Nikolay Kolev wrote the script for two years. "Our film is not about aggression in schools. It's about  choices. We wanted to make a positive and entertaining film," Nikolov told the Bulgarian media.
Famous TV star Yana Marinova was cast as Lina and Bashar Rahal plays her husband.
The film was shot in five weeks during the summer of 2014 in the National High School for Polygraphy and Photography in Sofia. Sometimes the temperature in the classroom reached almost 40 degrees. The numerous choreographic performances are mostly hip-hop and Latino.
Korund X produced the film in coproduction with Audiovideo Orpheus and Nu Boyana. The Bulgarian National Film Center supported it with nearly 300,000 EUR.
Production Information: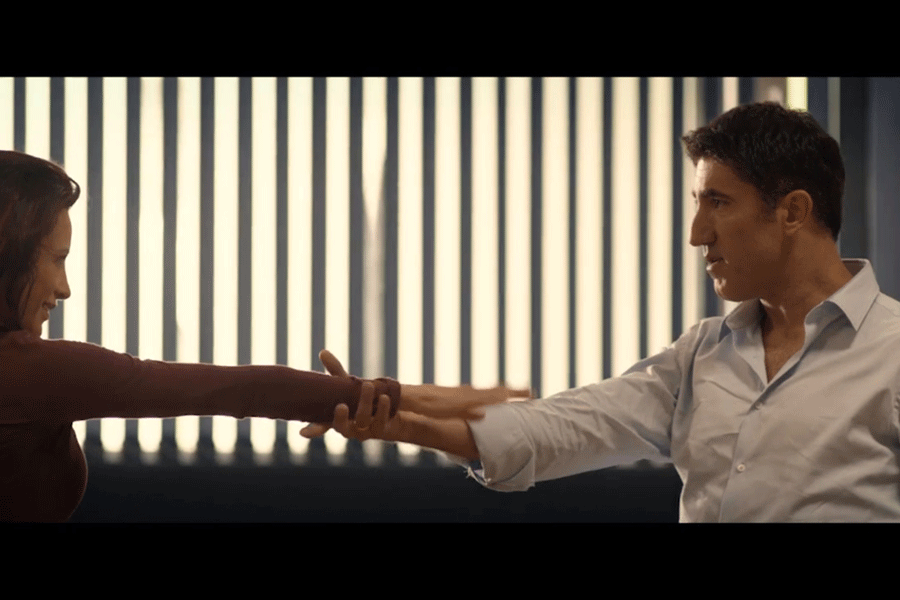 Korund X
77, Dimitar Hadjikosev Str. Entry 2
Sofia 1421 , Bulgaria
This email address is being protected from spambots. You need JavaScript enabled to view it.
Audiovideo Orpheus
Samokov blv.60
1113Sofia, Bulgaria
Phone.
+359.2.8660048
Fax:
+359.2.8659186
This email address is being protected from spambots. You need JavaScript enabled to view it.
Contact person: Pavel Pavlov - Phone:
+359.894604943
This email address is being protected from spambots. You need JavaScript enabled to view it.
http://www.audiovisual-bg.com
Nu Boyana Film Studios
84 Kumata street, Cinema Center Boyana, 1616 Sofia, Bulgaria
Phone: +359 2 933 2500
http://nuboyana.com
This email address is being protected from spambots. You need JavaScript enabled to view it.
Credits:
Director: Michaela Komitova
Screenwriter: Nikolay Kolev
DoP: Emil Topuzov
Music: Svilen Nachev, Ventsislav Lalev
Cast: Yana Marinova, Bashar Rahal, Nikolay Sotirov