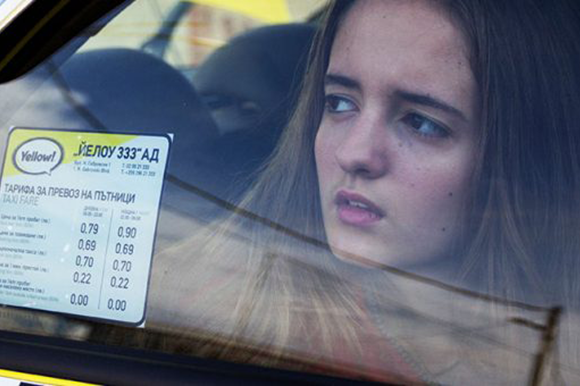 Based on real events, the script written by Simeon Ventsislavov and Stephan Komandarev interweaves six contemporary taxi drivers' stories and a free interpretation of Anton Chekhov's short story Grief. "I changed the title during the shooting, because I found out that Directions reflects better the heart, the soul and the true dynamics of the film", Komandarev told FNE.  
Vasil Vasilev-Zueka, Irini Jambunas, Assen Blatechki, Vasil Banov, Gerasim Georgiev-Gero and Dobrin Dosev play the six main characters. Popular Ivan Barnev, Georgi Kadurin, Hristo Mutafchiev, Julian Vergov, Nikolai Urumov, Stefan Denolyubov, Sofia Bobcheva and Stefka Yanorova are costarring. Vesselin Hristov is the DoP.
Preproduction started in March 2016, with scouting of locations and a test shooting of the whole film with a small digital camera. The real shooting in nocturnal Sofia took place in November and December 2016 and lasted 24 days. There are roughly six one-frame episodes, some of which go uninterrupted for nearly twenty minutes. "DoP Vesselin Hristov proposed to me the one shot method. I am very pleased, because now the film looks realistic with totally free actors. A key person for us was crime psychologist Todor Todorov, one of Bulgaria's best experts in solving suicide issues", Komandarev added.
Komandarev produced the film through Argo Film in cooperation with Stelios Ziannis through Aktis Film Production and Vladimir Anastasov through Sector Film. The film was supported by the Bulgarian National Television, the Bulgarian National Film Center the German Mitteldeutsche Medienförderung (MDM), the Macedonian Film Agency and Eurimages .
ARRI is handling the international distribution rights and already sold the film in over ten territories. Domestically the film will be released in the beginning of 2018.
Production information:
Argo Film (Bulgaria)
This email address is being protected from spambots. You need JavaScript enabled to view it.
This email address is being protected from spambots. You need JavaScript enabled to view it.
www.argofilm.eu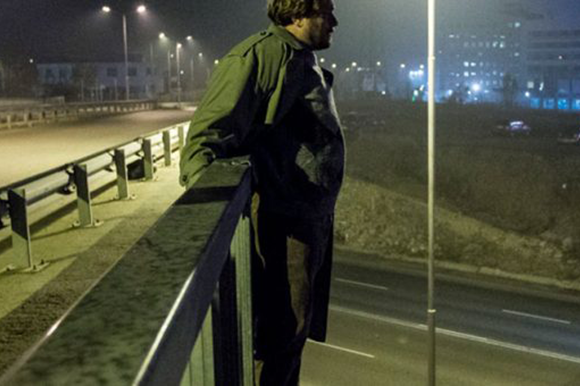 Aktis Film Production (Germany)
This email address is being protected from spambots. You need JavaScript enabled to view it.
Sektor Film (Macedonia)
This email address is being protected from spambots. You need JavaScript enabled to view it.
www.sektor.com.mk
Credits:
Director: Stefan Komandarev
Scriptwriters: Simeon Ventsislavov, Stefan Komandarev
DoP: Vesselin Hristov
Production designer: Maria Koicheva
Sound: Ivan Andreev
Editor: Nina Altaparmakova
Cast: Vasil Vasilev-Zueka, Irini Jambunas, Assen Blatechki, Vasil Banov, Gerasim Georgiev-Gero, Dobrin Dosev, Ivan Barnev, Georgi Kadurin, Hristo Mutafchiev, Julian Vergov, Sofia Bobcheva, Nikolai Urumov, Troyan Gogov, Stefka Yanorova, Stefan Denolyubov, Dimitar Banenkin, Borislava Stratieva, Anna Komandareva