FILM PRODUCTION
Croatia produces a healthy number of films annually for a country of 4.5m, with 11 feature films produced in 2011 and 20 in production for 2012. Much of this can be attributed to the effective activity of the HAVC, Croatian Audiovisual Centre (www.havc.hr). Croatia is also a very active partner in international and minority coproductions.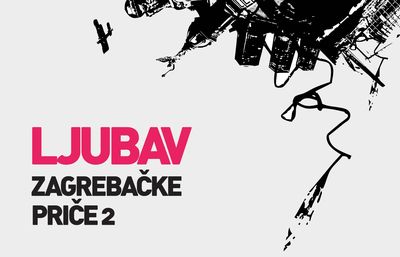 One of the most anticipated of those currently in production isZagreb Stories 2 - Love, a sequel to the award-winning omnibus produced by Propeler Film (www.propelerfilm.com). The segmentKruškeby director and writer Hana Veček was the first to be shot, followed in autumn by those directed by Josip Visković, Radislav Jovanov Gonzo, Aldo Tardozzi, Sara Hribar and Ivan Sikavica.
Srđan Dragojević completedParade(www.filmparada.com) in 2011 and has already scored a hit on the international festival circuit. The film is a tragic-comedy produced by Serbia's Delirium, Slovenia's Forum, Croatia's Mainframe Production (www.mainframeproduction.com), and Macedonia's Sektor Film (www.sektor.com.mk).
Branko Schmidt's dramatic feature filmVegetarian Cannibal,produced by Telefilm made its debut in the main competition at the Moscow International Film Festival this year. Croatian director Nebojsa Slijepcevic shot the documentaryGangsters of Love, produced by the Zagreb-based Restarted (www.restarted.hr) together with the Romanian company Sub-Cult-Ura and the German Kloos & Co.
In March 2012 Dražen Žarković was developingThe Mysterious Boy, a sequel to the box office successKoko and the Ghosts, due for shooting in November-December 2012. The film is produced by Kinorama (www.kinorama.hr).
Acclaimed Croatian director Rajko Grlić is preparing a new film set for shooting in 2013,The Viper's Glen Miracle, an adaptation of Ante Tomić's 2010 comic novel. The Croatian company Drugi Plan (www.drugiplan.hr) is producing. Negotiations with co-producers from Serbia, Slovenia, Macedonia, and Bosnia and Herzegovina were underway in June 2012.
Acclaimed theatre and film director Bobo Jelčić'sThe Bridgewrapped shooting in May 2012. The film is a joint project of the production companies Spiritus Movens (www.spiritus-movens.hr) and Produkcija Kadar together with Croatian Radio and Television (www.hrt.hr).
The Croatian Audiovisual Centre (www.havc.hr) reported numerous other features were in various stages of production in 2012 such as Lordan Zafranović'sCaruso(in pre-production), produced by Jadran Film (www.jadran-film.com).
INTERNATIONAL COPRODUCTIONS
International coproductions are thriving with both neighbouring countries and also further afield. Ivona Juka'sThe Otherwas in production in 2012, produced by 4 Film (www.4film.hr) in coproduction with Vertigo | Emotionfilm (www.emotionfilm.si), and Sloane Film Production (Serbia).
Dual, a Slovenian-Dutch-Croatian coproduction made by 26-year-old director Nejc Gazvoda after the hitIzlet/A Trip, is set for shooting in August-September 2012, with a premiere in 2013.
MINORITY COPRODUCTIONS
In 2011 Croatia participated in nine minority coproductions. One of the acclaimed ones made between July 2011 and June 2012 was the documentarySofia's Last Ambulanceby the Bulgarian director Ilian Metev. The film was produced by the Bulgarian company SIA (www.sia.bg) in co-production with Croatia's Nukleus Film (www.nukleus-film.hr).
Filming onShanghai Gypsy(www.shanghaigypsy.com) by Marko Nabersnik ended August 2011, and the film was screened in the market in Cannes in 2012. This love story involving a gypsy family during the break-up of Yugoslavia is produced by the Slovenian company Arsmedia (www.arsmedia.si) in co-production with Jadran film Zagreb (www.jadran-film.com), Radiotelevizija Slovenija (www.rtvslo.si) and Evropska prestolnica kulture, Maribor 2012 (www.maribor2012.eu). The premiere is set for October 2012.
INTERNATIONAL PRODUCTIONS
The approval of the incentive scheme spotlighted the return of international films to Croatia. After shooting the first season shot in Malta, the second season of HBO seriesGame of Throneswas shot in Dubrovnik in September-October 2011. The Croatian company Embassy Films (www.embassyfilms.com) provided services with Croatian crews and over 1000 extras working on the film. Peter Greenaway'sGoltzius and the Pelican Companyshot in Zagreb in Autumn 2011. The film is co-produced by the Dutch production company Kasander Film, MP - Filmska produkcija from Zagreb, CDP (www.cdpproductions.fr) from France and F&ME from the UK. The film was co-funded by HAVC (www.havc.hr), and it stars Ramsey Nasr, F. Murray Abraham, Kate Moran and Pipo Delbono, with several Croatians in the cast and crew. It was one of four coproductions in various stages of production which have been co-funded by the Croatian Audiovisual Centre (www.havc.hr) in 2012.
FUNDING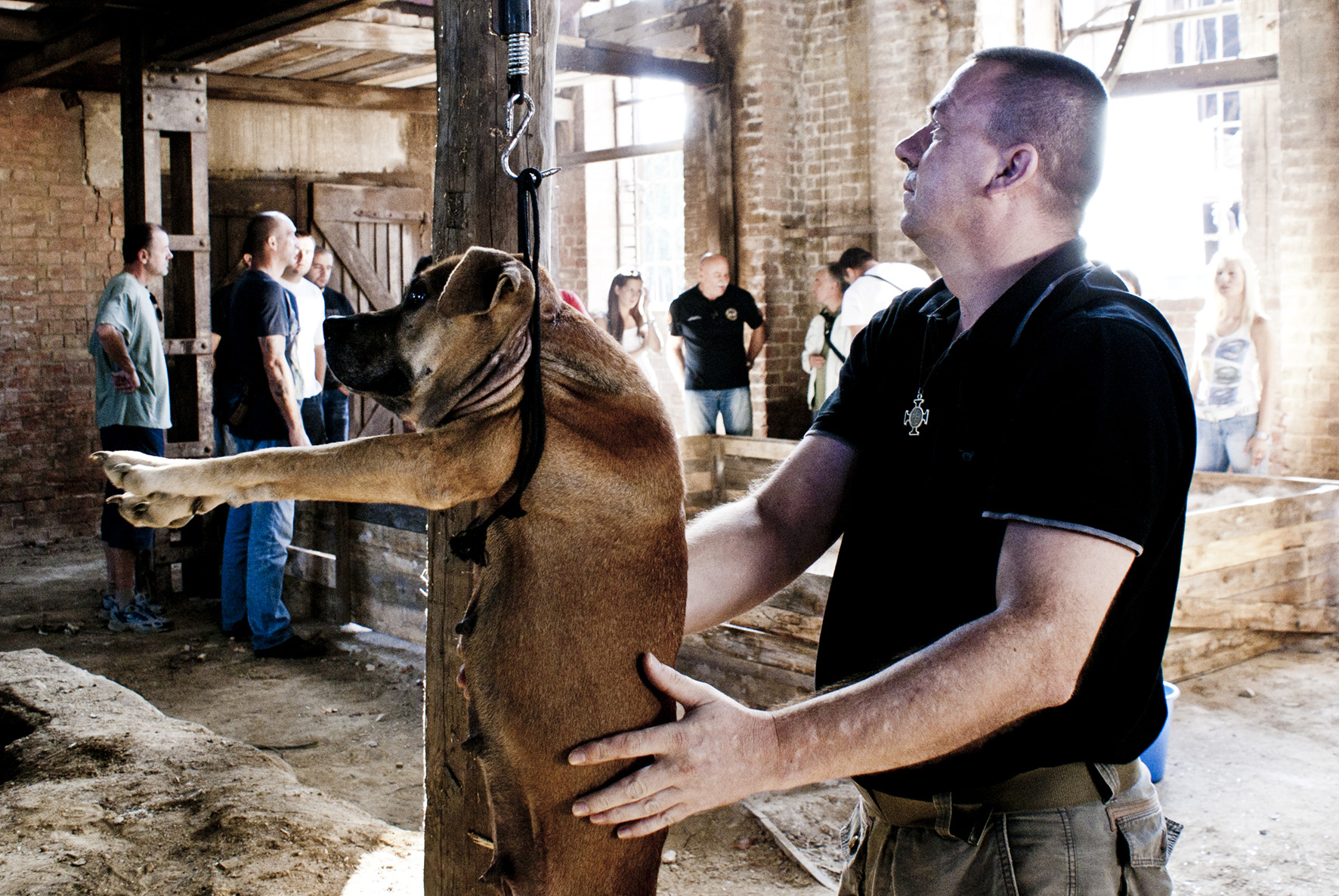 The most important development in the Croatian industry in 2011 was the approval of the amendments to the 2007 Film Act, providing the legal framework for the introduction of a tax incentive scheme which was fully implemented in January 2012. The Croatian Parliament adopted an amendment to the Audiovisual Law introducing a 20% tax rebate for film production costs on 15 July 2011. The amendments were put forward by the Ministry of Culture, and will provide financial incentives in the form of a 20% cash rebate for production costs incurred in Croatia for feature films, documentaries, animation and TV drama. The draft envisages a 600.000 EUR cash rebate per project, which means 20% of 3m EUR qualifying local expenditure per project. The reserved amount for the first year of the Cash Rebate program will be a minimum of approximately 3m EUR. In case of larger amounts demanded, a request for a bigger reserved amount of funding will be made to the Ministry of Finance.
Hrvoje Hribar, Chief Executive of the Croatian National Film Center (www.havc.hr) said,
"To make good on this fundamental belief of ours, we have pledged and so far made good on our promise, outlined in black and white in our Strategic Program that at least 15% of our overall yearly production budget should be earmarked for coproductions with minority Croatian participation.
Since 2010, the amount of support for coproductions with minority Croatian participation has quadrupled - from 210,000 EUR per year which was the rule before, we are now looking into 800,000 EUR per year. Also, the decision to run an open call for submission with four yearly deadlines in line with the Eurimages submission deadlines has enabled us to become one of the most effective coproducing countries in the region."
5.9m EUR is available for funding in 2012.
BOX OFFICE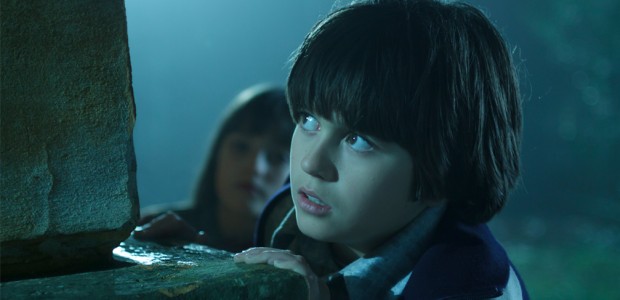 Daniel Kušan's children's filmKoko and the Ghostshad 75,597 admissions in 14 weeks (in January 2012), topped by Srđan Dragojević'sParade(www.filmparada.com), released in December 2011, which had almost 51,000 admissions in the first month and gathered 669,725 Euro to date, rising to second place on the domestic charts, afterHarry Potter and the Deathly Hallows (Part Two). Srđan Dragojević's tragic-comedy, a coproduction between Serbia, Croatia, Macedonia and Slovenia, has become a regional hit. The Croatian Mainframe Production (www.mainframeproduction.com) is the coproducer.
During the opening weekend of October 2011,Koko and the Ghostswas seen by 6,884 people, a record for a domestic film released since 2006. The film is produced by the Zagreb company Kinorama (www.kinorama.hr) in coproduction with Croatian Radio and Television (www.hrt.hr).
The admissions in Croatian cinemas raached 3,340,000 in 2011 with a cumulative box office of 12,900,000 EUR.
 DISTRIBUTION AND EXHIBITION
As witnessed by Srđan Dragojević'sParade,regional hits are still possible across Croatia, Slovenia, Macedonia and Serbia as countries of the former Yugoslavia share close cultural and linguistic ties. This success gives hope to similar regional hits in distribution for the future.
Hrvoje Hribar, Chief Executive of the Croatian National Film Center said,
"The next big thing ahead of us is the digitalisation of small independent cinemas which is already on its way."
A public call was made in 2011 with the owners providing 30%, and the Ministry of Culture the remaining 70% for the digitalization of the remaining cinemas. Most of the cinemas to be digitalized are owned by local municipalities who promised to pay for their part of the digitalization. There were nine digital screens in 2010 and 90 in 2011, making it the most aggressive evolution in the region.
At a meeting held in October 2011, Tina Hajon, independent cinema digitalisation project coordinator, said that out of a total of 136 cinemas, 86 are commercial and 50 are independent, but none of those had been digitalised.
TV MARKET
Pubcaster Croatian Radiotelevision (HRT) is a frequent coproducer and investor in Croatian feature films. Pay TV has also seen significant changes in recent years. An estimated 400,000 households are likely to have pay-TV in the next two years according to TV Broadband News. The pay TV and IPTV markets had a remarkable success in Croatia in 2011. IPTV H1 Telekom went national in January 2012. The country completed the transition to digital broadcasting in October 2010.

Reporting by Cathy Meils.
Report produced by Film New Europe for Step In Locarno 2012