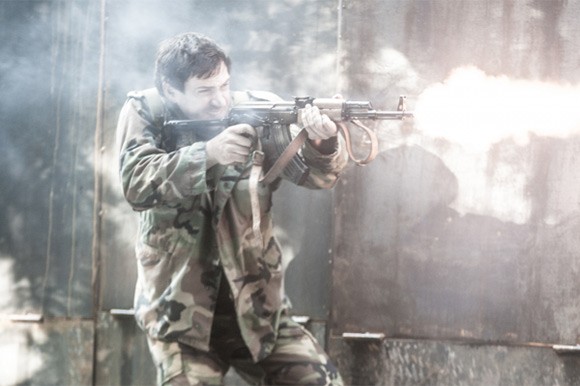 PRODUCTION
In 2014 HAVC allotted approximately 700,000 EUR to minority coproductions through three sessions, and approximately 1.8m EUR as production grants to features, approximately 1.2 EUR to debut features and approximately 318,000 EUR to long documentaries. The results of the fourth session of the minority coproduction grants are more likely to be announced at the beginning of 2015. The same goes for the second session of the production grants for features, debut features and long documentaries
The HAVC awards production grants during two sessions per year for domestic films and four sessions per year for its International Coproductions Scheme which funds minority coproductions.
In 2014 there were 12 domestic features produced including minority coproductions, nine of them supported by the HAVC. Sixteen feature films were produced in Croatia in 2013, a record in the history of the Croatian cinema, with 12 of them supported by the Croatian Audiovisual Centre.
Volume 3 of the successful portmanteau film Zagreb Stories (Propeler Film) was shot in 2014. The short films are directed by: Danilo Šerbedžija, Ivan Salaj, Petar Orešković, Matija Vukšić, Radislav Jovanov Gonzo, Vlatka Vorkapić.
The Macedonian-Croatian-Finnish coproduction The Liberation of Skopje (Lijeni Film), the first feature directed by the Croatian-born Hollywood star Rade Šerbedžija, started principal photography in Macedonia end of October 2014.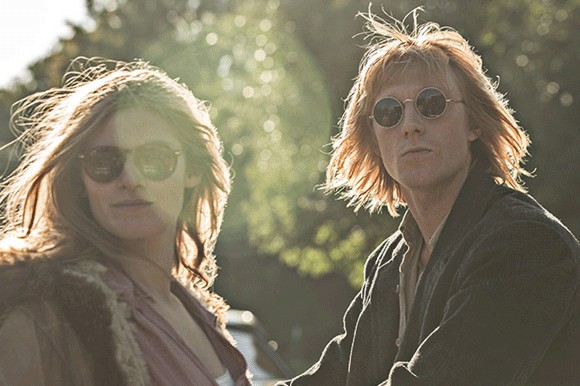 Croatian filmmaker Dalibor Matanić shot the Croatian-Slovenian coproduction The High Sun/Zvizdan (Kinorama) in autumn 2014. Acclaimed Croatian filmmaker Branko Schmidt shot his tenth feature, Names for the Cherry (Croatian National Television), in February-March 2014.
The most successful Croatian production company in terms of international coproductions was MP Film Production which coproduced Ole Christian Madsen's Itsi Bitsi, with Croatia standing in for 17 countries. Itsi Bitsi premiered in 2014.
In 2014 Croatia expanded its coproductions to new territories. Hana Jusić's debut feature Quit Staring at My Plate/ Ne gledaj mi u pijat, a Croatian, Danish and French coproduction (Kinorama), set for shooting in late August 2015, is the first majority Croatian coproduction and the first feature by a Croatian director to receive funding from the Danish Film Institute.
"The total amount of money spent by foreign films in Croatia was approximately 11.4m EUR in 2014, with a refund of 2.2m EUR, but the exact figures will be known at the end of 2014," Sunčica Pleština, the Filming in Croatia Programme Officer, told FNE. This is almost as much as in 2012 and 2013 combined, and it was mostly due to the HBO series Game of Thrones whose seasons 2, 3, 4 and 5 were shot in Croatia (the 5th season was shot in 2014.). The third season of the TV series Borgia was partly shot in Croatia in January 2014.
The cash rebate scheme launched in January 2012 attracted six international features to Croatia in 2013 and eight in 2014, including Mitko Panov's Wait for Me/Čekaj me, a Swiss/Croatian/Macedonian/Irish coproduction (MP Film Production), and the US mini-series Dig with Embassy Films providing services. Croatia's entry into the EU in June 2013 also helped to boost international productions and coproductions.
Under the cash rebate scheme, projects can claim back 20% of their qualifying expenditure, which is based on the cost of the Croatian cast and crew working in Croatia, as well as goods and services purchased in Croatia, with a cap of around 2.6m EUR per project. The programme has been so successful in increasing the number of international film productions shooting in Croatia that changes to the incentives scheme in 2015 to accommodate more films are already being considered.
"We are working on a proposal for the next year which would be a new model of financing, not through the annual cap per calendar year (such was the case thus far), which is 20m HRK per year, but closer to the logic; as many applications, as much financing, but with an overall cap. However, the amount of that cap is yet to be negotiated with the government," Sunčica Pleština told FNE.
DISTRIBUTION
In 2014 there were 169 films released through the 48th week and seven of them were domestic releases, representatives of Continental Film told FNE.
In 2011 there were 188 films released and 185 films were released in 2012. In 2013 there were 189 films released. There were 11 domestically produced films released annually in 2010, 2011, and 2012. The leading distributors are Blitz Film and Video and Continental Film with a combined market share of almost 90% of the market, from a total of 16 distributors operating in Croatia. Continental Film is also the leading distributor of European and domestic films.
Day-and-date is not yet in use in Croatia. "There's a four month theatrical window in Croatia and we're usually sticking to it, with few exceptions. So first theatrical, and after that VOD/DVD distribution," Denis Boric, Head of Acquisitions at Continental Film told FNE in 2013.
There are very few films distributed in print because the digitalisation process has been so rapid. Most of the distributors have already stopped distributing in print.
EXHIBITION AND BOX OFFICE
Admissions declined from 4,049,582 in 2013 to 3,374,777 through November 2014. Box office also declined from 15,944,164 EUR in 2013 to 13,089,946 EUR through the 48th week of 2014, according to Continental Film. Admissions per capita in 2014 was 0.79.  
Total admissions in 2012 reached 3.87m with total box office of 14,894,400 EUR, at 0.9 admissions per capita.
The domestic hits in 2014 were Dalibor Matanić's romantic comedy  Majstori produced by the Croatian National Television and distributed by Blitz Film i Video which cashed in 83,604 EUR, and Daniel Kušan's Love and Death/ Ljubav ili smrt produced by Kinorama and distributed by 2i Film which cashed in 90,141 EUR and sold 33,564 tickets.
Number 55/Broj 55 by Kristian Milić produced by Telefilm for the Croatian Television, sold 12,578 tickets.
Neither the first nor the second half of 2014 saw the hits that highlighted the first half of 2013 when Sonja and the Bull (Inter Film), The Priest's Children (Inter Film) and The Mysterious Boy (Kinorama) topped the first quarter of the year, cashing in 7,670,305 EUR in the first half of 2013, according to Continental Film.
The Croatian Ministry of Culture and city governments have invested 1,655,210 EUR into the digitalisation of 28 cinemas and six film festivals in 18 counties and 27 towns through September 2013. Independent cinema digitalisation is part of the National Programme of Audiovisual Activities 2010-2014 and a strategic project launched by the Croatian Audiovisual Centre and the Ministry of Culture with support from local governments.
Of the 43 independent cinemas, all 43 are primarily owned by the local authorities and 15 were multi-purpose facilities in 2013. Out of a total 153 screens, 137 screens were digitalised by September 2014. Under the Croatian National Strategic Programme for Audiovisual Industry 2012-2014, a total of 28 independent cinemas were equipped with digital projectors. The number of digital screens increased from 20 in 2010 to 90 in 2011 and 100 in 2012. The total number of screens was 136 in 2011, 146 in 2012, and 153 in 2013.
A new network for independent exhibitors was set under the auspices of the HAVC in autumn 2014. The decision was made during the first congress of the Croatian Independent cinema exhibitors KIN-KONG, held during the Avvantura Film Festival .
After years of stagnation the national market share increased significantly in 2012 and the first part of 2013 with a series of domestic box-office hits including Koko and the Ghosts, Sonja and the Bull, The Priest's Children and Mysterious Boy.
FILM INSTITUTIONS
The most important film institution is the Croatian Audiovisual Centre (HAVC), founded in January 2008. HAVC operated with an annual budget of 7.5m EUR in 2012 and had an annual support for film production of 7,54m EUR in 2013.The Board of HVAC reappointed Hrvoje Hribar as Chief Executive for a second four-year term beginning of December 2014.
Irena Škorić took over the Croatian Film Directors' Guild at the end of October 2014.
Additional public support bodies are the Zagreb City Office for Education, Culture and Sport and the Rijeka City Office for Culture.
TV:
As stipulated in the Croatian Film Act of 2007, Croatian broadcasters (public and commercial) have to contribute to the funding of the Croatian Audiovisual Centre's activities in the audiovisual sector. The percentages of their mandatory contributions are fixed by law. Croatia's public broadcaster, Croatian Television, plays a key role in dissemination of Croatian fiction and documentary films on its two terrestrial and two digital channels and invests into independent productions in line with a minimum of 15% statutory quota for the independents.
TV channels are also producing their own films and series. For example, Number 55/Broj 55 by Kristian Milić was produced by Telefilm for the Croatian Television in 2013. HRT also produced Dalibor Matanić's latest film Majstori.
Nova TV produced in 2014 the series Golden Hearts/Zora Dubrovačka and No Matter What/Kud puklo da puklo. HBO Croatia has not started original production yet.
CONTACTS:
Croatian Audiovisual Centre (HAVC)
Nova Ves 18
10 000 Zagreb, Croatia
Phone: +385 (0)1 6041 080
Fax: +385 (0)1 4667 819
www.havc.hr
This email address is being protected from spambots. You need JavaScript enabled to view it.
MEDIA Desk Croatia
Ulica Kralja Zvonimira 20
10 000 Zagreb, Croatia
Phone: +385 (0)1 4655 434
Fax: +385 (0)1 4655 442
www.mediadesk.hr
This email address is being protected from spambots. You need JavaScript enabled to view it.
Ministry of Culture- Directorate for Performing Arts and Audiovisual Affairs
Runjaninova 2
10 000 Zagreb, Croatia
Phone: +385 (0)1 4866 408
Fax: +385 (0)1 4866 438
www.min-kulture.hr
Report by Iulia Blaga
Sources: Croatian Audiovisual Centre, Continental Film, Nova TV, HBO Croatia