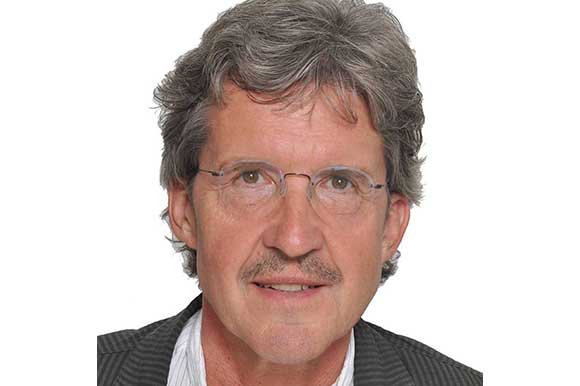 FNE: All public gatherings in Croatia are banned and the cinemas are shut down due to the coronavirus. According to estimates, Croatian mainstream cinemas are losing 1.7 m EUR / 13.1 m HRK per month because of the closure, and an additional 144,626 EUR / 1.1 m HRK per month is lost in the Croatian Independent Cinemas Network. Is there a fear that some cinemas will not open after the pandemic?
Chris Marcich: We had expected another record year after almost 5 million tickets sold last year, but all cinemas are closed until further notice. In addition to ticket sales, cinemas additionally have a very significant income from the sale of beverages and food, that is now lost. As you say, the Independent Cinemas Network estimated that the total monthly loss of their members would amount to approximately 144,626 EUR / 1.1 m HRK. Not all domestic independent cinemas are included in this estimate, not to mention mainstream cinemas. To make matters worse, some of the cinemas have been significantly damaged by the Zagreb earthquake two weeks ago. In this situation, job losses occur, producers and distributors lose their revenue and thus a chain reaction is triggered across the sector. It will take time, but I'm sure cinemas will come back because it is an experience we all love.
FNE: Distributors who have nowhere to show their films have also been heavily affected. To what extent can streaming platforms compensate for these losses?
Chris Marcich: Streaming platforms, mostly American ones, will not offset those financial losses, but with their offer they ease the need for us all to "stay home." And that's important.
FNE: The ZagrebDox festival has also been delayed, and we believe there will be more delays and cancellations. How will the HAVC support the festival organisers?
Chris Marcich: Yes, ZagrebDox and many other events have been postponed and some have been cancelled. Half of our annual budget of around 1.6 m EUR / 12 m HRK for complementary activities is earmarked for festivals. We have already announced measures to acknowledge the costs and changes in the programmes. ZagrebDox quickly made use of technology and held its ZagrebDox PRO programme online. It is certainly to be commended.
FNE: What about productions and service productions that had to delay filming? We know some have already laid off their workers. What measures are envisaged here, and in your opinion are the dismissals at this time justified?
Chris Marcich: Almost all planned productions have been delayed. Yes, it means no contract teams will be hired. Our producers work with very thin margins. And their operating expenses are at risk. I do not like how that term applies to people employed by these companies. But the businesses could be closed with very long-term adverse effects. This is another chain reaction that applies to the whole industry, and I think this points to an important, and all too often underestimated, role of the producers. Measures to mitigate this potentially fatal blow have already been announced. We are working intensively with the Ministry of Culture and with the representatives of the profession on additional measures. More broadly, the Government has announced horizontal measures that will help our entire economy. The Ministry of Culture is also elaborating additional measures for independent artists, the self-employed and employees in the cultural industries.
FNE: Domestic productions of the new feature films by Goran Dukić, Juraj Lerotić and Leon Lučev, as well as TV series by Vinko Brešan, Goran Kulenović and Igor Mirković, also had to be delayed. Do you have any further information on this?
Chris Marcich: Almost all of the filmings you cite have been delayed. For how long, it doesn't just depend on tackling the COVID-19 virus. Plans of our creative forces need to be redefined from scratch. I'm talking about our productions, coproductions and service productions. I can't talk on behalf of specific projects -- it is up to the producers to decide how and when they will continue to work on them. As for "foreign productions", their delay also means a loss for the state budget, since these productions generate a significant inflow of foreign capital into our country.
FNE: You've mentioned the damage from the recent Zagreb earthquake in some cinemas. How did it further harm filmmakers? I know, for example, Restart's office was badly damaged, and also House of Croatian Film? Who will be involved in repairing these damages?

Chris Marcich: We have not yet received a complete picture of the earthquake damage. The House of Croatian Film, where HAVC is also situated, took a lot of damage. And we're not the only ones. We will participate in the reconstruction, with the help of the state, the City of Zagreb and European funds. We have to.
FNE: Finally, how will the national Pula Film Festival look, given the current situation? Can you already anticipate a smaller number of titles or some other changes, if the festival even happens?
Chris Marcich: It is too early to speculate on the fate of Pula. I hope it will be held -- it would be fantastic for the whole of Croatia. We cannot be sure of the number of films. It also depends on the plans for those films after Pula and the plans of Pula FF's organisers. But the films are there, and I am sure that the festival can be organised at the level of previously set high expectations.