Summer Survivors is an ironically dramatic road movie following a young psychologist who has to bring two patients of her own age to a psychiatric hospital at the seaside. Their journey might appear as a fun summer adventure, but at the same time the passengers have to battle their inner demons.
The main characters will be played by young actors Indrė Patkauskaitė, Paulius Markevičius and Gelminė Glemžaitė, and the cast includes well-known Lithuanian actors such as Darius Meškauskas, Jolanta Dapkūnaitė and Valentinas Novopolskis.
Summer Survivors is a 100% Lithuanian production, produced by Marija Razgutė through M-films in coproduction with Klementina Remeikaitė through After School. The Lithuanian Film Centre is supporting. The budget is 325,000 EUR.
Principal photography will wrap on 25 September 2017 an the theatrical release is planned for autumn 2018.
Marija Kavtaradzė has recently been awarded by the Lithuanian Film Academy with the Silver Crane for best script for The Saint / Šventasis (2016), the debut feature of Andrius Blaževičius, produced by M-films. One of her latest short fiction films, I'm Twenty Something / Man dvim keli (2014), was awarded best student film at the Lithuanian Film Academy Awards Silver Crane in 2015.
Production Information:    
M-Films
www.m-films.lt
This email address is being protected from spambots. You need JavaScript enabled to view it.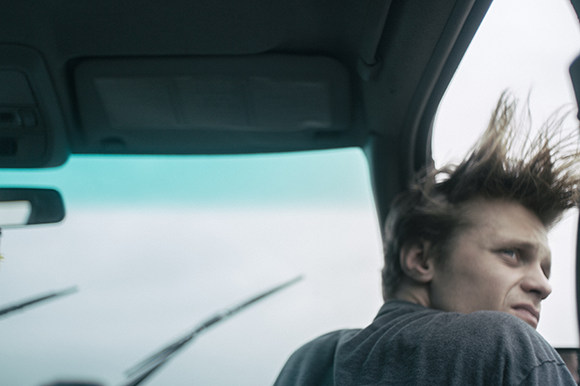 After School
This email address is being protected from spambots. You need JavaScript enabled to view it.
Credits:
Director: Marija Kavtaradzė    
Scriptwriter: Marija Kavtaradzė      
DoP: Laurynas Bareiša
Editor: Ieva Veiverytė
Production designer: Aurimas Akšys
Sound designer: Julius Grigelionis
Composer: Domas Strupinskas
Cast: Indrė Patkauskaitė, Paulius Markevičius, Gelminė Glemžaitė, Darius Meškauskas, Jolanta Dapkūnaitė, Adrija Čepaitė, Valentinas Novopolskis