Corpus Christi had been nominated in 15 categories. After its premiere at the 2019 Venice IFF, the film has been showcased in over 60 international film festivals and sold to over 40 territories.
The Lifetime Achievement Award was presented to iconic actress and film and theatre professor Maja Komorowska. A special prize for the input in Polish cinematography was awarded to the Polish Film Institute.
The nominations, announced on 5 February 2020, were chosen from out of over 72 feature films released in Polish cinemas in 2019, as well as 79 documentaries.
The Polish Film Awards - The Eagles have been organised by the Independent Film Foundation since 1999. They are considered to be the Polish equivalent of American Oscars, French Césars and British BAFTA awards. The films are chosen by over 600 members of the Polish Film Academy in a two-step vote.
The Polish Eagles Ceremony was broadcast by CANAL+.
FULL LIST OF WINNERS:
Best Film:
Corpus Christi / Boże Ciało (Poland, France)
Directed by Jan Komasa
Produced by Aurum Film
Coproduced by WFS Walter Film Studio, Wojewódzki Dom Kultury in Rzeszow, Canal+, Les Contes Modernes
Supported by the Polish Film Institute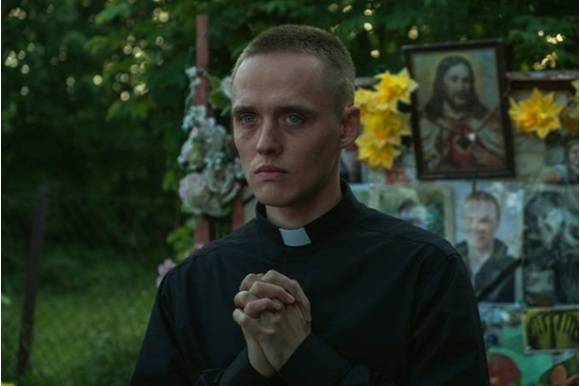 Best Director:
Jan Komasa for Corpus Christi / Boże Ciało (Poland, France)
Best Script:
Mateusz Pacewicz for Corpus Christi / Boże Ciało (Poland, France)
Best Actress:
Aleksandra Konieczna for Corpus Christi / Boże Ciało (Poland, France)
 
Best Actor:
Bartosz Bielenia for Corpus Christi / Boże Ciało (Poland, France)
Best Supporting Actress: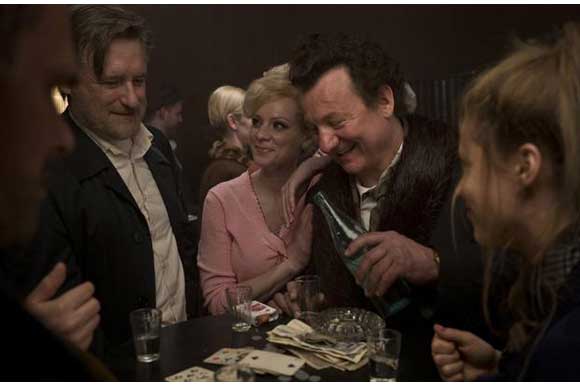 Eliza Rycembel for Corpus Christi / Boże Ciało (Poland, France)
Best Supporting Actor:
Łukasz Simlat for Corpus Christi / Boże Ciało (Poland, France)
Robert Więckiewicz for The Coldest Game / Ukryta gra (Poland, UK)
Directed by Łukasz Kośmicki
Produced by Watchout Studio
Coproduced by TVN, Next Film, Canal+, The Story Lab, Kosafilm, Galeria Olśnienia GO
Supported by the Polish Film Institute
Best Cinematography:
Piotr Sobociński Jr. for Corpus Christi / Boże Ciało (Poland, France)
Best Editing:
Przemysław Chruścielewski for Corpus Christi / Boże Ciało (Poland, France)
Best Costumes:
Magdalena Biedrzycka for Mister T. / Pan T. (Poland)
Directed by Marcin Krzyształowicz
Produced by Propeller Film
Coproduced by the Mazovia Culture Institute, Non Stop Film Service, Heliograf, Studio Produkcyjne Orka
Supported by the Polish Film Institute
Best Sound:
Marcin Pawłowski, Robert Czyżewicz for Icarus. The Legend of Mietek Kosz / Ikar. Historia Mietka Kosza (Poland)
Directed by Maciej Pieprzyca
Produced by RE Studio
Coproduced by TVP, Canal+, Next Film, Chimney Poland, Instytucja Filmowa Silesia-Film, the Krakow Festival Office
Supported by the Polish Film Institute
Best Music:
Leszek Możdżer for Icarus. The Legend of Mietek Kosz / Ikar. Historia Mietka Kosza (Poland)
Best Art Direction:
Magdalena Dipont, Robert Czesak for Mister T. / Pan T. (Poland)
Discovery of the Year:
Mateusz Pacewicz for the script of Corpus Christi / Boże Ciało (Poland, France)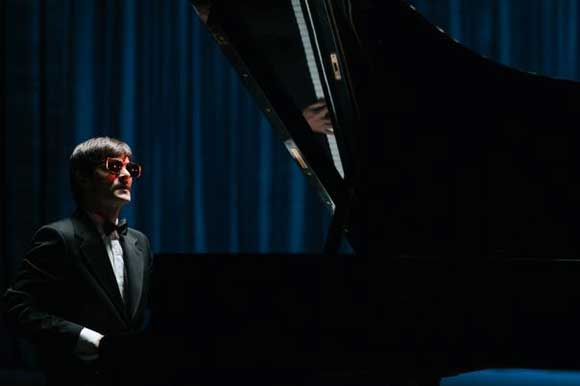 Best Documentary:
Don't Tell Anyone / Tylko nie mów nikomu (Poland)
Directed by Tomasz Sekielski
Produced by Sekielski Brothers
Audience Award:
Corpus Christi / Boże Ciało (Poland, France)
Lifetime Achievement Award:
Maja Komorowska
Best European Film:
The Favorite (Ireland, USA, UK)
Directed by Yorgos Lantimos