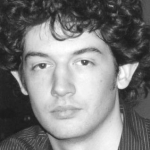 An offshoot of the Transilvania International Film Festival, the new film distribution company faced an uphill battle against decimated cinema houses and a film industry that had hit bottom. Bradea applied business and marketing strategies honed in the pharmaceuticals and DVD/video distribution business, to land Transilvania Film in the spotlight with its first releases.
With goals self-described as "ambitious," the company recorded the highest box office and admissions for a Romanian film in April 2006 with Tudor Giurgiu's Love Sick. The French omnibus film Paris je t'aime, a Valentine's Day release was another high point for the company, with 12,000 admissions. The company credits is success to its creative marketing campaigns combined with professionalism, a product of Bradea's training in international marketing.
Transylvania Film concentrates on a slate of "select arthouse titles." Those range from the ground-breaking Persepolis to the company's first release, Noi the Albino. Its 42 releases to date include Gela Babluani's 13 Tzameti, which won the Romanian Gopo award as Best European Film and the FIPRESCI prize at the TIFF, and The Illusionist, which picked up 9,000 admissions.
"Our competitor has a director-driven library. We don't do that. We work on films that attract our attention no matter what the director," Bradea says. As for attracting the attention of audiences, Bradea says, " We don't simply release a film. We prepare the release through our festival. It's not a total unknown for them; there's a guarantee of recognition."
2009 will see increased emphasis on acquiring international titles, especially European film. Upcoming releases include King of Ping-Pong, Michael Winterbottom's Genova, and a new documentary from Michael Moore.
Distributing quality Romanian films, such as Radu Muntean's Paper Will Be Blue, will continue to be a priority. On the horizon are Silent Wedding (Horatiu Malaiele), Angling (Adrian Sitaru) and Cross Dates (Anca Damian).
Bradea is optimistic about Romania's film distribution future. "Romania has a very big potential for growth. The number of films will increase," he says. "In the second step, we will have specialized art house cinemas. In two or three years e will double the number of screens to 200," he predicts. "In maximum five years we will be more like Poland."
Contact:
Transilvania Film
52 Popa Soare St, sector 2
Bucharest
Romania

Tel.: +40 21- 326 0268
Fax: +40 21- 326 6480
e-mail:
This email address is being protected from spambots. You need JavaScript enabled to view it.


Homepage: www.transilvaniafilm.ro
2007 Admissions 2.9 million