After the pilot edition last year, CineLink Drama raised the stakes by announcing a new development award of 10,000 EUR in cash, sponsored by Film Center Serbia. The winner will be announced at the festival's closing ceremony on 17 August 2017.
The CineLink Drama audience included producers, distributors, key European and regional broadcasters, as well as VoD and SVoD operators.  
The projects range from comedy to film noir and from topics based on pagan customs to modern day stories influenced by socialism. Creators combine genre and style as well as crew members, providing space for further development of the format in the region both artistically and production-wise.
As part of the cooperation between CineLink Industry Days and MIDPOINT, a TV Launch development workshop has been held in Sarajevo. Seven more projects from Croatia, Cyprus, Greece, Iceland, Malta, Poland, Serbia and Slovakia, which went through the workshops, will also be presented to the professional audience on 16 August 2017.
The following projects were presented at CineLink Drama:
All Panthers Are Pink (Serbia, Germany)
Created by Miroslav Mogorović, Titus Kreyenberg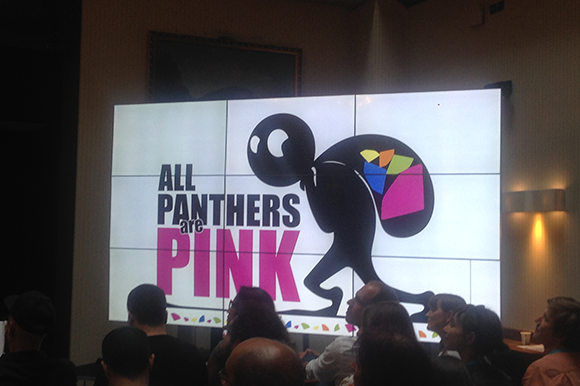 Written by Dimitrije Vojnov
Produced by Art and Popcorn, unafilm GmbH
Burn Baby Burn (Serbia)
Created by Marijana Verfoef
Written by Marijana Verfoef, Ognjen Sviličić
Produced by Biberche
Danube (Croatia)
Created by Sandra Antolić
Written by Sandra Antolić, Jasmina Kallay
Produced by Maxima Film
Glycerin (Serbia)
Created by Miloš Pušić, Ivan Knežević
Written by Ivan Knežević, Miloš Pušić
Produced by Altertise
The Last Socialist Artefact (Croatia, Serbia)
Created by Ankica Jurić Tilić
Written by Milan F. Živković, Hana Jušić
Produced by Kinorama, Sense Production
Return to Sorrentino (Macedonia)
Created and written by Ann Tsitskishvili
Produced by Sisters and Brother Mitevski