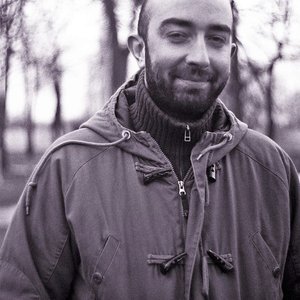 "In 1989, when I was 11, the children's passport of the Socialist Federal Republic of Yugoslavia was issued to me. I used it only once; one year later the Yugoslavian wars started, and everything changed. In my life time, I've been issued four different passports, because while it was dissolving my country changed its name several times."
"I lived in the same address for 30 years, although I grew up in four different countries. After the wars and the fall of Socialism, Serbian society entered a phase of democratization. But in 2003 the new democratic Prime Minister Zoran Djindjic, who pushed hard towards making the state functional again, was assassinated in the middle of Belgrade. In the following decade, around 400,000 young educated people have left my country in search for a better life. This year, I will probably become one of them...," Jevtić says in the director's notes.
4 Passports was written by Jevtić, and it is shot by Jevtić and Bojana Burnać. The film is produced by Germany's Parabellum Film in coproduction with Serbia's Film the World and Croatia's Fade In.
The budget is 150,400 EUR with 102,400 EUR already in place, Morana Komljenović from Fade In told FNE. The project is supported by BKM Film Fund in Germany, Film Center Serbia, the Croatian Audiovisual Center, and the Vojvodina Film Fund.
Of the 26 shooting days 18 were in Serbia and EU, two in Germany, and six days in Croatia. The film will have two versions, 80 minutes for festivals and 52 minutes for TV. The project development and initial shooting started in January 2013. The premiere is set for August 2015.
Production Information:
Fade In
Nova Ves 18, 10 000
Zagreb, Croatia
Phone: +385 1 4667 815/817
Fax: +385 1 4667 815
Mobile phone: +385 91 3233 001
www.fadein.hr
This email address is being protected from spambots. You need JavaScript enabled to view it.
This email address is being protected from spambots. You need JavaScript enabled to view it.
Credits:
Director: Mihajlo Jevtić
Script: Mihajlo Jevtić
DoP: Mihajlo Jevtić, Bojana Burnać
Creative Director Animation: Stefan Vogt
Editor: Alexandar Stojanov
Producer: Natalia Imaz
Co-Producers: Mihajlo Jevtic, Morana Komljenović, Iva Tkalec