FNE spoke with Michal Kráčmer, co-founder of the company along with Veronika Kűhrová, about three of its upcoming films, among a slate that ranges from shorts to documentaries to international features. In addition, the company will also pitch a new project at connecting cottbus, taking place 8-9 November 2018.
Filming on the English language featureThe Prague Orgy, based on the novel by American author Phillip Roth, was completed in Prague on 29 October 2018. The 1.5 m EUR film should be finished by summer 2019. Kracmer told FNE that the company is in negotiations with a U.S. sales agent.
Documentaries are a strong component of Analog Vision's catalog. They are currently in post-production with Kiruna 2.0 by Czech/Swedish director Greta Stocklassa, which was shot completely in Sweden, above the Arctic Circle. The film is set in a small town which sits atop the largest iron ore mine in the world and looks at how the government's plan to move the city is affecting the people who have lived there their entire lives. The low budget film, which is coproduced by FAMU, received a grant of 26,000 EUR from the Czech Film Fund and spent two years filming. The production participated in the IDFA summer school programme and won the 2017 Thessaloniki Docs in Progress award for in-kind sound post-production. The 80,000 EUR budget was also supported in part by the Zlin Film Festival's Filmtalent award with 4,000 EUR. Kracmer told FNE that the dissolution of the town is destroying the land belonging to the native Sami inhabitants. "The film is a backdrop for exploring the social changes," he said.
Analog Vision is also in the late development stage with Bloody Easter directed by Jan Busta and written by Magda Bittnerova. The film will likely be a Czech/Slovak/Polish coproduction. It is based on a real-life story that takes place immediately after the end of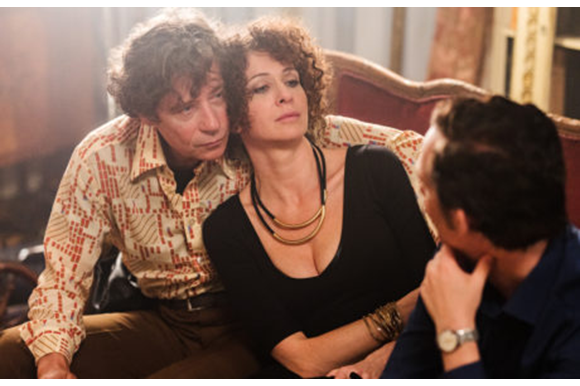 WWII in a town set in a Czech/German border town, when two young teenage Czech boys brutally kill two teenage German girls, at the time of the forced exile of Germans from the Sudetenland. The children imitate the attitudes of their parents, and the point of view shifts from the one of the boys to the one of the girls. The film is budgeted at 2 m EUR and will be shot in Czech and German. A village in Poland will stand in for the Czech border town. The writer spent seven years developing the script, which received development support from the Czech Film Fund and was a participant project at EAVE, MIDPOINT and the German film development programme eQuinox. Analog Vision will spend 2019 raising funding for the production, with plans to shoot over a six-month period in 2020.
Contact information:
This email address is being protected from spambots. You need JavaScript enabled to view it.
Phone: +420 724 148 114, +420 602 883838