The tutors are people from the industry, very experienced producers, marketers, and editors who themselves regularly present their films at top festivals.
Eight teams, composed of a producer, a director and an editor, will be selected, and the participants will attend three residential sessions at different project development stages (the exact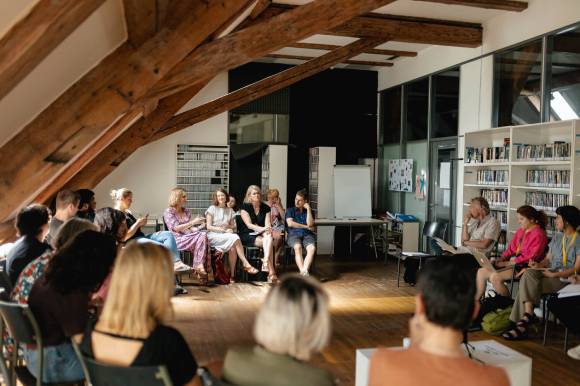 dates and locations will be confirmed later):
1st session: April 2023 // ROUGH CUT
2nd session: June 2023 // FINE CUT
3rd session: September/October 2023 // NEAR PICTURE LOCK
Before applying, the editors, directors and producers can meet a dok.incubator participant and one of the editors tutors on 13 December 2022 at 3 p.m. via Zoom.
Click HERE to apply for the workshop, HERE to register for dok.incubator Meet Us! and HERE for the press release.
Sponsored statement