Oleg's prototype is a 35 year old Russian from Latvia and the story is based on a real interview that Juris Kursietis took.
"Oleg represents hundreds of thousands of people, it's not just the Latvian exploited in Belgium or the Estonian exploited in Ireland. Whatever Oleg's character may be, no one deserves to end up under the physical and psychological terror that Andrzej puts on Oleg", Juris Kursietis says.
Oleg is played by Lithuanian actor Valentin Novoposkij, Polish actor Dawid Ogrodnik plays Andrzej and the cast includes Anna Prochniak, Adam Szyszkowski and Guna Zariņa.
Shooting started in Latvia in January 2018, with a second stage taking place in Brussels and its outskirts in March 2018. Polish cinematographer Bogumil Godfrejow is the DoP. He was nominated for an Oscar in the Best Short Film, Live Action category for A Man Thing / Meska sprawa in 2001.
Oleg is produced by Alise Ģelze and Aija Bērziņa through Latvia's Tasse Film, in coproduction with Lukas Trimonis through Lithuania's In Script and Isabelle Truc through Belgium's Iota Productions.
The estimated budget is over 1m EUR, producer Alise Ģelze told FNE. The funding is coming from the National Film Centre of Latvia, Centre du Cinéma et de l'Audiovisuel, Belgian Tax Incentive, and planned funding from Eurimages and the Lithuanian Film Centre.
Oleg will be released in Latvia in spring 2019.
Juris Kursietis's debut feature Modris, produced by Latvia's Red Dot Media in coproduction with 2|35 (Greece) and Sutor Kolonko (Germany), was released in 2014. It had its world premiere at the Toronto IFF and got a Special Mention at the San Sebastian IFF.
Production Information: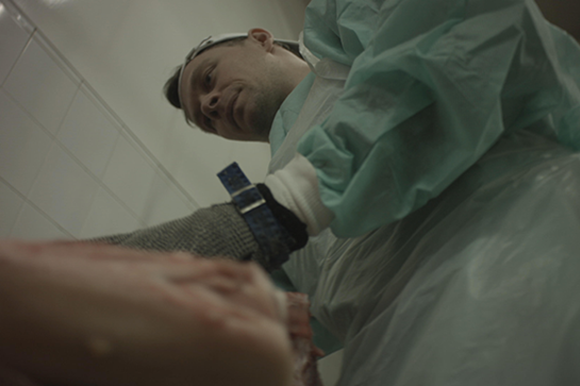 Tasse Film
www.tasse.lv
This email address is being protected from spambots. You need JavaScript enabled to view it.
In Script
www.inscript.lt
This email address is being protected from spambots. You need JavaScript enabled to view it.
Credits:
Director: Juris Kursietis
Screenwriter: Juris Kursietis
DoP: Bogumil Godfrejow
Cast: Valentin Novoposkij, Dawid Ogrodnik, Anna Prochniak, Adam Szyszkowski, Guna Zariņa