PRODUCTION
Local film production saw two feature films made and benefiting from financial incentives from the Malta Film Commission: Peter Sant's Maneland, an allegorical film about a king who lives with his three daughters in an island bunker, and Mark Doneo's The Weeping House of Qala produced by his own Mad Movies Productions, a ghost story based on an urban legend about a dilapidated house.
U-Film resumed work on their miniseries entitled The Mystery of the Brittanic, completing episodes 2, 3 and 4, with Evgeny Tomashov and Sergey Veksler taking turns in the director's chair. The same company also serviced Bulgarian director Javor Gardev's Ikariya, a Russian sci-fi thriller based on the myth of Daedalus and Icarus.
Lana Wachowski brought Daryl Hannah and the rest of the Sense8 cast to shoot a special episode of the Netflix series, which was serviced by Pearly Gates. Another key figure, Gabriele Salvatores, filmed parts of Indigo Film and Rai Cinema's Invisible Boy 2 / Il Ragazzo Invisible: Fratelli, with Valeria Golino. Latina Pictures took care of the shoot in Malta.
The largest foreign production was a retelling of the 1976 hijacking and subsequent rescue in the eponymous Entebbe, with José Padilha (Bus 174, RoboCop) calling the shots, and featuring Rosamund Pike and Daniel Brühl. Pellikola serviced the production for Working Title Films. Another remake, Papillon, brought Charlie Hunnam and Rami Malek to Malta for a five-day shoot in the tanks at Malta Film Studios and at a cliff-side location. Red Granite pictures appointed the Producer's Creative Partnership, which handled the production with Twenty13.
Schiwago Film and Amour Fou steered Wolfgang Fischer's Styx towards Malta, filming in open water around the islands, and using the storm generation facilities at Malta Film Studios. Starring Susanne Wolff and Gedion Wekesa Oduor, the film narrates the transformation of a strong woman on a solo sailing trip. Small Island Films took charge of operations in Malta, again in collaboration with Twenty13.
A mini-series based on the 1996 Yohan migrant tragedy, The Ghosts of Portopalo / I Fantasmi di Portopalo, again used the aquatic facilities at MFS. With Beppe Fiorello in the lead, the Picomedia production teamed up with the Producer's Creative Partnership.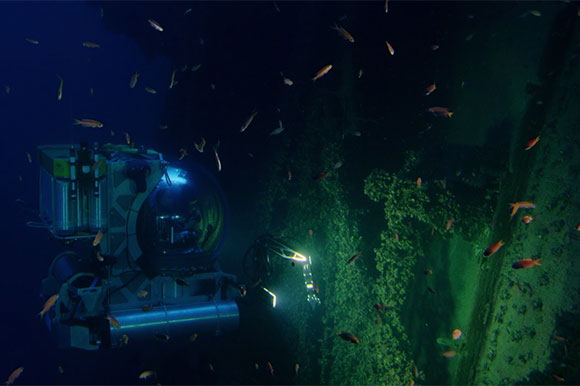 Television series constituted a significant percentage of productions that used Malta as a base for any length of time. Paul Parker handled the Smithsonian Channel and ZDF-backed Warrior Women: The Gladiatrix Episode for Urban Canyons. Katrina Samut-Tagliaferro in turn took care of the Christmas Special for the long-running BBC series Birds of a Feather, featuring Pauline Quirke and Linda Robson. The Bravest / Danmarks Modigste, a large-scale endurance game show produced by Copenhagen-based Mastiff A/S, used the deep-water tank at the MFS as a set in itself, along with several other locations around Malta. Specialist Rock Productions helped make it happen.
Stargate Studios Malta, the key VFX provider in Malta, kept the ball rolling with three substantial jobs. The Embassy / La Embajada extended Stargate's long-running relationship with Spanish studios, recreating Thailand on a Spanish set for Bambú Producciones. Canada-based Leif Films returned to the company with a work order for two biblical films: Joseph and Mary with Kevin Sorbo and Lara Jean Chorostecki in the lead roles, and The Apostle Peter: Redemption with familiar faces of John Rhys-Davies as Peter and Stephen Baldwin as Nero.
DISTRIBUTION
Rebecca Cremona's Simshar kept on travelling with screenings in the UK in conjunction with We Are beyond Cinema, and in France with Visiosfeir Distribution. Festivals took the film to Chicago, New York, Leuven, France, Naples, Nice, Stockholm, Prague, Annaba, Zagora, Ashdod, New Delhi, Dubai, Singapore, and Trinidad and Tobago. And in time for the holiday season, the film made it to DVD.
Simshar's online presence in the US and Canada spread to several networks including iTunes, Xbox, Amazon, Google Play, Time Warner Cable, AMC and the Sundance Channel, some of which made the film available to subscribers in Europe. The film was also picked up by regional networks like the Croatian B.net, Du in Dubai, OTE TV in Greece, MTN in South Africa, CableNet in Cyprus, SBB in Serbia, Solo in Nigeria and Telekom Slovenije.
GRANTS AND LEGISLATION
The Ministry of Tourism, under whose remit falls the Malta Film Commission, launched the first National Film Policy in January 2016, amid criticism that whilst a step in the right direction and inviting discussion on the preservation of film heritage, it did not go far beyond generic statements.
Released after a consultative process launched in the last quarter of 2015, the document assessed the current situation in the servicing industry, the local production situation, and the education possibilities available, making fairly generic forward-looking statements in each case. In particular, the report identified anomalous employment conditions in the servicing industry, particularly with the long hours crews were expected to work, but took a cautious approach in advocating changes.
The Malta Film Fund opened its yearly call in April and distributed 230,914 EUR in funds, split as follows:
| | | |
| --- | --- | --- |
| Section | Number of Projects | Total Funds Awarded |
| Writers' Grant | 1 | 4,945 EUR |
| Development Grant | 1 | 30,000 EUR |
| Production Grant: Short Films, New Talent | - | - |
| Production Grant: Short Films | 4 | 75,969 EUR |
| Production Grant: Feature Films | 1 | 120,000 EUR |
On the occasion of Malta's Presidency of the Council of the European Union in 2017 and Valletta's tenure as European Capital of Culture in 2018, the Film Fund launched a surprise call in August 2016, making a further 250,000 EUR available albeit for production only. Results are expected to be released in February 2017. In conjunction with Arts Council Malta, Malta Film Commission also announced in December the intention to introduce Distribution Support in 2017.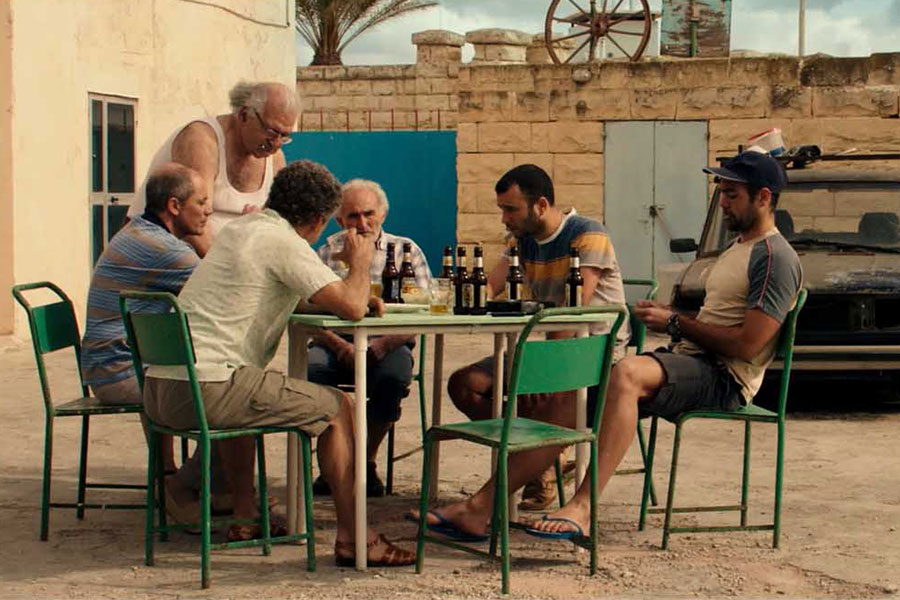 University of Malta's Master of Arts in Film Studies programme, funded by the Ministry of Tourism and the Malta Film Commission, saw first films made under the tutorship of Antonio Piazza and Fabio Grassadonia (writer-directors of Salvo, 2013 Grand Prix winner at the Semaine de la Critique), Scott Graham (writer-director of 2012 BAFTA-nominated Shell) and cinematographers Francesco Di Giacomo and Federico Angelucci. Robin Hardy gave a masterclass and presented the restored version of his acclaimed 1973 film The Wicker Man, his last public appearance before passing away in July 2016.
The sophomore edition of the Valletta Film Festival, with the support of the Malta Film Commission, had Sir Alan Parker as its patron, presenting a screening of Midnight Express (1978) in the same location it was filmed in. Jurors Carolina Hellsgard, Cosmina Stratan, Tamer El Said, Valery Rosier and Brontis Jodorowsky selected Måns Månsson's The Yard as best film, and Laila Pakalnina, Yves Jeanneau and Hrönn Marinósdóttir laurelled Pablo Iraburu and Migueltxo Molina's Walls as best documentary. Sidebar events included an international conference on the Cinema of Small European Nations.
Arts Council Malta, through its Culture Partnership Agreement, awarded funds for a three-year period to the Film Grain Foundation as organisers of the Valletta Film Festival, to Kinemastik (Kinemastik Short Film Festival) and to the Malta Film Foundation (Malta Short Film Festival).
TV
Malta has nine television channels, two of which are state-owned (TVM, TVM2), two are run by the main political parties (ONE, Net), and the rest are private. Three of the private channels have a General Interest Objectives licence (Smash TV, f Living, Xejk), and the remaining two (iTV, Owners' Best) are teleshopping channels. The national regulators are the Malta Broadcasting Authority for content and the Malta Communications Authority for matters related to transmission and the service providers.
Transmission is digital and, depending on the provider, via cable, terrestrial wireless, or IPTV. All GIO stations (public and private) are broadcast on a free-to-air platform managed by Public Broadcasting Services Ltd, the national organisation which runs all state-owned broadcast media.
PBS has a public service obligation, for which it was given a budget of 3,900,000 EUR in 2016, and through which it issues a yearly call for programmes of a diverse nature.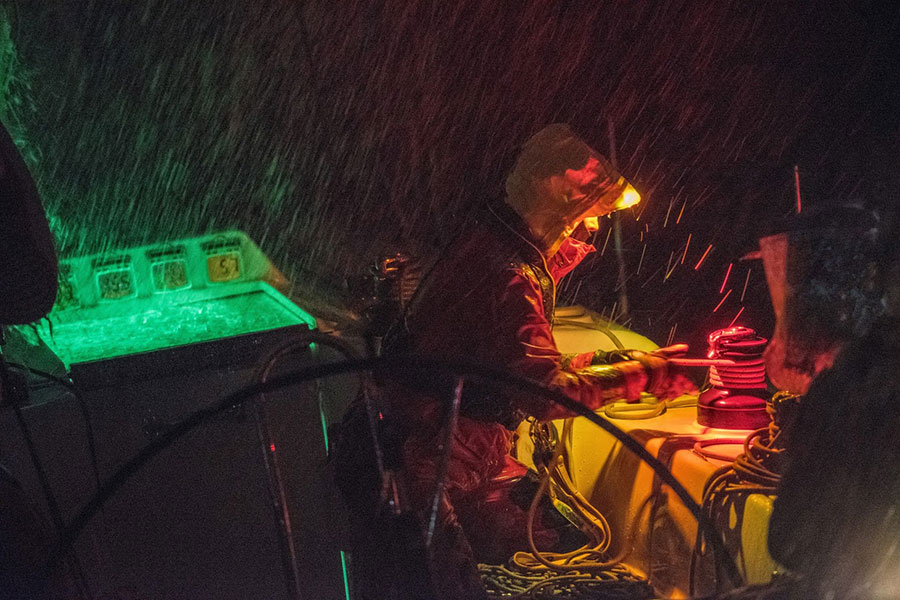 The National Book Council held its second annual short film contest with PBS, making available 7,000 EUR in production funds and 1,000 EUR in rights, to adapt a Maltese literary work for the screen. The project for 2016 was Il-Kompliċi, directed by Ryan Gatt from a short-story by Walid Nabhan.
Foreign television channels are readily available via cable, satellite and digital terrestrial transmission. And yet, Broadcasting Authority surveys, held thrice yearly, show that TVM, ONE and Net have retained their position at the top of viewership tables. Channels from Italian state broadcaster RAI, as well as Mediaset stations, fill in the subsequent slots, maintaining a long historical tradition of Maltese viewership. Overall, Maltese channels attracted an average of 66.87% of audience share (an increase of 3.05 points over 2015). Missing from the surveys, for reasons of understandable difficulty in quantification, is the number of viewers that in 2016 had taken to watching foreign programming, US series in particular, on un-licensed streaming services on their computers or through Android TV boxes. Netflix reached Maltese shores in January 2016, but statistics for the first year have not been made publicly available.
February 2016
July 2016
October 2016
Channel
Rank
Percentage
Rank
Percentage
Rank
Percentage
TVM
1
39.05
1
36.56
1
33.47
ONE
2
14.18
2
18.12
2
18.95
Net
4
10.74
4
8.14
5
9.68
Smash
15
0.33
13
0.42
13
0.29
TVM 2
10
2.04
11
1.29
7
2.62
iTV
14
0.39
14
0.41
12
0.31
f Living
11
1.19
12
1.00
10
0.50
Xejk
16
0.33
15
0.19
-
-
Owners' Best
-
-
-
-
14
0.14
Parliament TV
17
0.24
-
-
-
-
Sub [%]
68.49
66.15
65.96
Rai Chs.
6, 12, 13
6.61
6, 10, 17
5.54
6
4.21
Mediaset
5, 7, 9
10.40
5, 7, 9
10.16
3
13.38
BBC
-
-
-
-
9
1.71
Discovery Chs.
8
2.46
8
2.63
8
2.37
MTV
18
0.20
16
0.12
11
0.46
Other Station
3
11.84
3
15.41
4
11.91
Sub [%]
31.51
33.85
34.04
Total
100
100
100
Source: Malta Broadcasting Authority
From the locally-made programming crop, drama remains the most popular format, consistently hitting the topmost slots. Strada Stretta from Sharp Shoot Media, a period series set in a particular Valletta street known for its hedonistic entertainment in Malta's days as a British Colony, vied for first rank with Ċaqqufa, a series on female empowerment from Watermelon Media.
February 2016
July 2016
October 2016
Channel
Programme
Rank
Percentage
Rank
Percentage
Rank
Percentage
TVM
Strada Stretta
1
14.23
2
9.11
1
14.29
TVM
Ċaqqufa
2
13.71
1
9.53
-
-
TVM
Katrina
3
12.13
3
8.39
-
-
TVM
Ħbieb u Għedewwa
4
8.78
4
8.28
2
11.84
TVM
Tereża
-
-
-
-
3
9.77
CONTACTS:
MALTA FILM COMMISSION
St Rocco Street
Kalkara KKR 9062
Malta
Phone: +356 2180 9135
www.maltafilmcommission.com
Engelbert Grech, Film Commissioner
This email address is being protected from spambots. You need JavaScript enabled to view it.
Jean Pierre Borg, PR & Marketing Executive
This email address is being protected from spambots. You need JavaScript enabled to view it.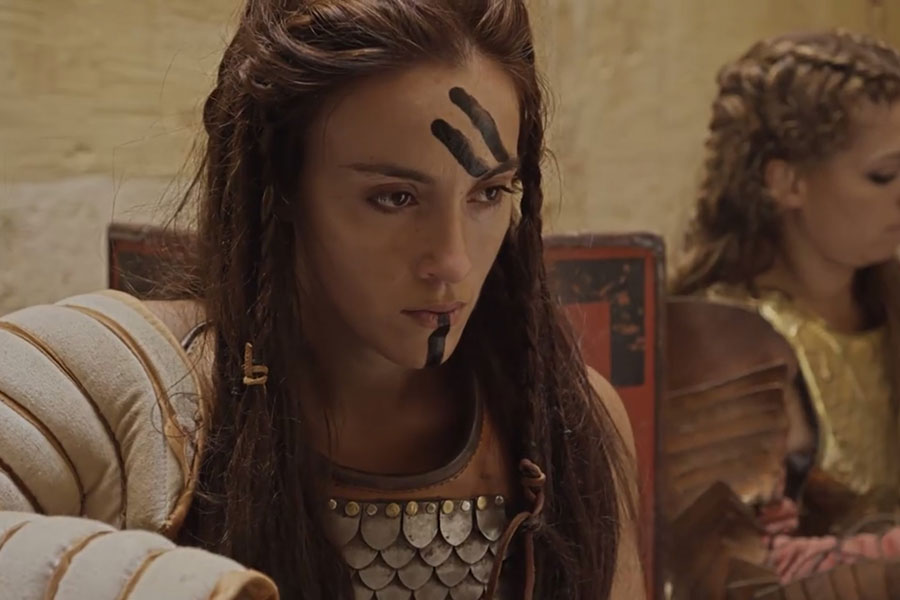 CREATIVE EUROPE DESK MALTA
21, Chateau de la Ville
Archbishop Street
Valletta VLT1443
Malta
Phone: +356 2567 4210
www.creativeeuropemalta.eu
Lisa Gwen Baldacchino, Head
This email address is being protected from spambots. You need JavaScript enabled to view it.
ARTS COUNCIL MALTA
Casa Scaglia
16, Mikiel Anton Vassalli Street
Valletta VLT 1311
Phone: + 356 2339 7000
www.artscouncilmalta.org
This email address is being protected from spambots. You need JavaScript enabled to view it.
Report: Kenneth Scicluna (2017)
Sources: Malta Film Commission, The Times of Malta, The Malta Independent, Malta Today, IMDb, Official Facebook Pages for Simshar, Limestone Cowboy, Filmed in Malta, Stargate Malta, Valletta Film Festival, University of Malta, Arts Council Malta, National Book Council, Malta Broadcasting Authority, Malta Communications Authority, Ministry for Finance.