Mention Malta in filmic circles and the first thing that comes to mind is its servicing industry. Whilst 2019 saw the release of Maltese films (Peter Sant's Of Time and Sea -  Hereonin; Winston Azzopardi's The Boat - Latina Pictures and Hurricane Films; and Abigail Mallia's Limestone Cowboy - Take2), Malta's local film industry is still very much unknown beyond its shores. Maltese-led coproductions are even rarer.
Malta is officially a member of the European Convention on Cinematographic Co-Production (ratified in 2001 and again in 2018), has signed coproduction treaties with Canada (1997) and China (2015), and also runs an equity finance scheme by the name of the Malta Co-Production Fund (launched in 2014).
Four films have been officially coproduced under these arrangements:
Saul: The Journey to Damascus (2014, directed by Mario Azzopardi)
A Dangerous Arrangement aka Overdue (2015, directed by Mario Azzopardi)
The Red Dress aka The Cove (2015, directed by Leif Bristow and co-written by Mario Azzopardi)
Carmen (filming wrapped in July 2019, directed by Valerie Buhagiar)
All of the above are Maltese/Canadian coproductions, with Entertainment One being the key North American name on the Azzopardi films, and Telefilm and CBC on the Buhagiar shoot.
The filmmakers themselves, in these four cases, served as the trans-Atlantic bridge; both Mario Azzopardi and Valerie Buhagiar were born in Malta, moved to Canada and made a name for themselves professionally – Azzopardi as a director of serialised television, Buhagiar first as an actress and then as a director. Mario Azzopardi has spent most of the last decade on his native island, but for Valerie Buhagiar, even though Carmen is her third feature in the directorial seat, it is the first film to bring her back home.
Led by Maltese producer Pierre Ellul and Anika Psaila Savona of Falkun Films, in conjunction with Canadian producer Coral Aiken of Aiken Heart Films, Carmen is Buhagiar's third feature film as a director. Executive producers are: Daniel Bekerman (Scythia Films), José Luis Escolar, Mark Gingras and Dorothy Coetzee.
Natascha McElhone fills the titular shoes as a woman who finds love, and life, anew at 50, in a Maltese village in the 1980s. Accompanying her is a cast which, uncommonly, features several Maltese names in lead roles: newcomer Michaela Farrugia, along with veterans Henry Zammit Cordina, Peter Galea and Paul Portelli. The crew list is also encouraging, with the film being predominantly staffed, at all levels, by Maltese practitioners.
The Malta Film Fund's website reports that Carmen was granted 80,000 EUR in production funding. Filming took place in various locations and villages in Malta and its sister island of Gozo.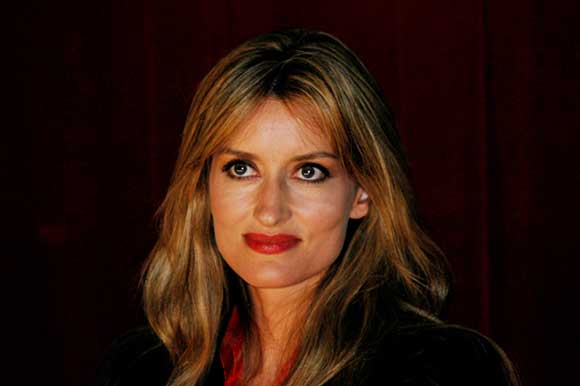 Production Information:
Producer:
Falkun Films (Malta)
This email address is being protected from spambots. You need JavaScript enabled to view it.
Coproducer:
Aiken Heart Films (Canada)
Credits:
Director: Valerie Buhagiar
Cast: Natascha McElhone, Steven Love, Michaela Farrugia, Richard Clarkin, Henry Zammit Cordina, Peter Galea, Paul Portelli