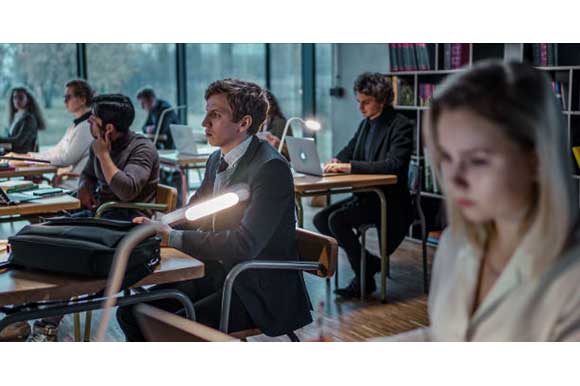 PRODUCTION
In 2019 Poland produced over 40 feature films, most of them supported by the Polish Film Institute. The year also marked the first major shift in the market due to the introduction of the 30% tax incentives. In 2019 the Polish Film Institute granted 16 local and 10 international projects with over 12 m EUR as part of the tax incentive scheme that was introduced in Poland in February 2019.
A total of 26 projects received support and among them four international: Mission Ulja Funk, a German/Luxembourg/Polish family comedy/road film directed by Barbara Kronenberg and produced by In Good Company (Germany) in coproduction with Samsa Film (Luxemburg), ShipsBoy (Poland); the Polish/Czech drama Leave No Traces directed by Jan P. Matuszyński and produced by Aurum Film (Poland) in coproduction with Background Films (Czech Republic); The Masseur, a new film by Małgorzata Szumowska produced by the director's company Nowhere (Poland) and Match Factory Production (Germany), as well as Other People, a contemporary hip-hop musical directed by Aleksandra Trepińska and produced by Mandants (Poland) in coproduction with Warner Bros. Studio.
In 2019 household names continued working on new projects, such as the director of the 2019 Polish Oscar entry Corpus Christi, Jan Komasa, who wrapped up the production of his new cyber thriller Suicide Room. Hater. The film follows a young man, who takes on a job at an ad agency, where he finds tools to launch an online attack on people he wants to take revenge on. The film was produced by Naima Film in coproduction with TVN, Canal+ Polska, Studio K2 and Coloroffon. The opening of Suicide Room. Hater in Polish cinemas was planned for 6 March 2020, distributed by Kino Świat.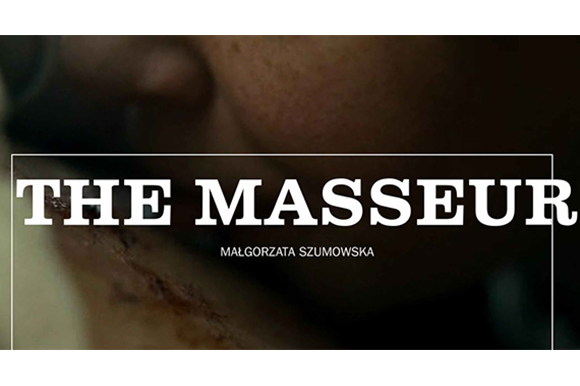 In February 2019 the awarded Polish director Małgorzata Szumowska moved into production with her first English language film, The Other Lamb. The film is an Irish/US/Belgian coproduction by Academy Awarded producers David Lancaster and Stephanie Wilcox of Whiplash. The film stars the English actress Raffey Cassidy, the Dutch actor Michiel Huisman and the Irish actor Denise Gough. The script written by Australian screenwriter Catherine S. McMullen follows a young woman, raised in a repressive cult led by a charismatic patriarch, who grows skeptical of his leadership after a supernatural event and begins to challenge his teachings. The Other Lamb is produced by David Lancaster and Stephanie Wilcox trough Rumble Films and Subotica Productions, in association with Zentropa and in coproduction with Umedia.
In March 2019 Robert Gliński started shooting his epic wartime drama Zieja, about the legendary Warsaw priest Jan Zieja, starring Andrzej Seweryn in the lead role. The shoot took place in Lublin, Janowiec, Nałęczów, Kazimierz Dolny and Wąwolnica in March and April 2019. The film is produced by Włodzimierz Niderhaus through WFDiF in coproduction with TVP, and it is supported by the Polish Film Institute. The film will open in Polish cinemas on 28 February 2020, distributed by TVP.
In April 2019 accomplished female directors Kasia Adamik, Olga Chajdas, Anna Kazejak and Anna Jadowska teamed up to direct Erotica 2022, a futuristic and erotic drama based on a script written by bestselling Polish authors Olga Tokarczuk, Joanna Bator, Gaja Grzegorzewska and Grażyna Plebanek. The film's producer Marta Lewandowska launched this project independently. The film was developed in 2019 with production planned for the second half of 2020.
In 2019 Władysław Pasikowski returned to his iconic series Dogs and directed the third installment of this crime thriller. Dogs 3 follows Franz Maurer, a former officer of the SB (Polish secret police) and his colleagues, who find themselves in the reality of post-communist Poland. The film produced by Scorpio Studio was shot in July 2019 and it was released in Poland by Kino Świat on 17 January 2020. The film had over 1 m admissions through the first week of February 2020.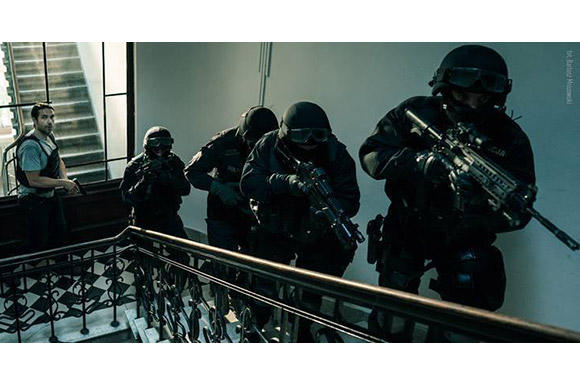 The box office hit maker Patryk Vega started his four-part series of films about Polish political life in 2019, with the first installment Politics produced by his own company Vega Investments and shot under the radar in April 2019. The film portrays the political environment in Poland, that arouses widespread and extreme emotions in the country and divides the Poles. Politics opened in Polish cinemas on 4 September 2019, distributed by Kino Świat, and with its 1.89 m admissions became the 5th most watched film of the year.
Patryk Vega finished 2019 with a new production, Bad Boy, which was shot on location in Wrocław from December 2019 till the first week of January 2020. This time the Polish director takes on a scandal in the world of soccer. The film is produced by the director's company Vega Investments and commercially financed. Kino Świat will release the film domestically on 21 February 2020.
In November 2019 director Maria Karwowska wrapped shooting on Triple Trouble / Tarapaty 2, a sequel to the Polish hit live action children film Double Trouble / Tarapaty, following the adventures of child detectives Julka and Olek. The film is produced by Agnieszka Dziedzic through Koi Studio with support from the Polish Film Institute and the Mazovia Film Fund. The premiere is planned for September 2020. In 2017 Double Trouble / Tarapaty became the most popular blockbuster for children produced in Poland after 1989, with 320,000 admissions. It was later released on DVD and it has been sold to all major TV stations in Poland and also to Netflix.
DISTRIBUTION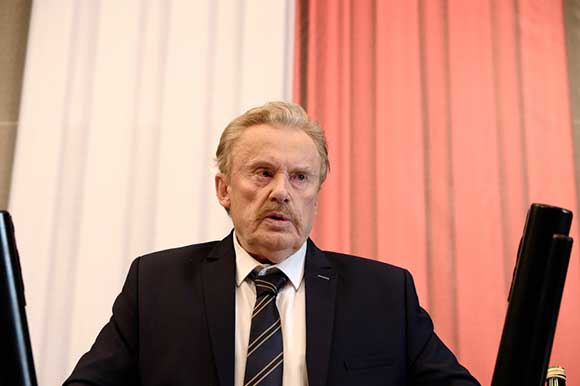 The leading distributors of mainstream cinema on the Polish market are Kino Świat, SPI International Polska, NEXT FILM and Monolith Films. The art house market is dominated by Gutek Film and Against Gravity.  
The biggest Polish distribution success in 2019 was Corpus Christi by Jan Komasa, which was nominated for the Best International Feature Film Academy Award and which has been sold to over 45 territories including North America, France, Russia and Australia. The film was produced by Aurum Film in coproduction with Canal+, WFS Walter Film Studio, the Podkarpackie Regional Film Fund and Les Contes Modernes, with support from the Polish Film Institute.
Corpus Christi went into regular distribution in over 45 countries including the USA, Singapore, France, Russia, Hungary, Ecuador, Mexico, the Czech Republic and Slovakia, Denmark and Sweden, Australia and New Zealand, Spain, Norway, Lithuania, Benelux, Switzerland, the UK and Ireland, Germany, South Korea, Italy, Greece, Iceland, Belarus, Romania, Latvia and Austria. The sales are managed by New Europe Film Sales.
In 2019 the trend of Polish titles venturing into foreign markets continued especially in the UK, where Poland's box office number 1, Kogel Mogel 3 directed by Kordian Piwowarski, opened on 15 March 2019 and had 202,923 EUR gross. The film was also distributed in Iceland and Norway.
Patryk Vega's Politics opened in the UK on 6 September 2019, cashing in 577,927 EUR. His previous crime drama Women of Mafia 2 premiered in British cinemas on 2 March 2019 and cashed in 359,639 EUR. Both films were also released in Iceland and Norway.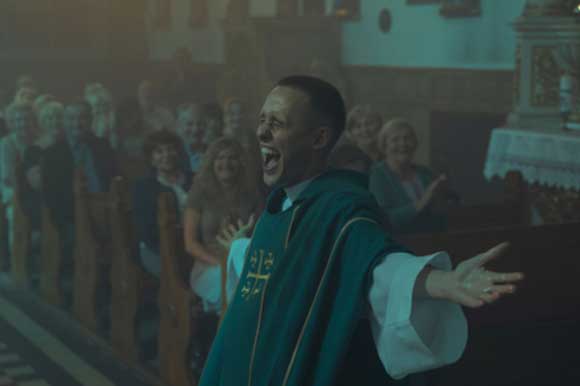 Polish hit comedy Planet Single 3, directed by Sam Akina and Michał Chaciński, opened in the UK on 15 February 2019 and had 254,245 EUR gross through 2019.
In 2019 Netflix became an increasingly stronger leader on the VOD market. As data from the Gemoius / PBI study show, in December 2019 Netflix had 5.31 m real users in Poland (+ 42.2% compared to November 2019) with 76.86 million page views (+ 59.1% month to month). Only one other VoD service, vod.pl, had above 3 m visitors (3.05 m visitors and 11.74 m page views).
A total of 2.55 m Internet users generated 23.89 m page views on HBOGO.pl. The platform had a record-high number of users, with most views in March 2019: 16.69 m, with 1.08 m visitors.
EXHIBITION AND BOX OFFICE
Poland has over a thousand cinemas, 80% operated by big multiplex cinema chains. The leading companies are Cinema City with over 30 multiplex cinemas, 380 screens and 110,000 seats, Helios with 42 cinemas and 49,000 seats, and Multikino with 48 cinemas and 70,000 seats. Additionally, there are more than 600 one-screen cinemas.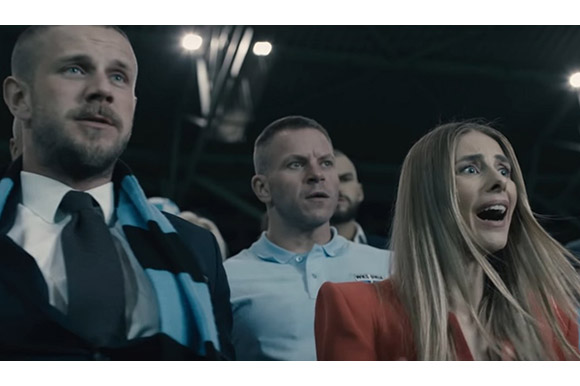 The year 2019 was record breaking with 60.2 m admissions and over 266 m EUR gross, compared to the 2018 record of 59.7 m total admissions.
The most popular films in 2019 were The Lion King (with 2.52 m admissions) and Frozen 2 (2.46 m admissions). The 3rd spot in the overall Polish box office belongs to the locally made comedy Kogel Mogel 3, a revamped sequel of a popular comedy series from the 80s, directed by Kordian Piwowarski. Kogel Mogel 3 had 2.39 m admissions, and it was produced by MTL Maxfilm in coproduction with TVP. Next Film released it theatrically on 25 January 2019.
The top 5 in the Polish overall box office is closed by the award winning crime drama Joker (1.96 m tickets) and Politics by Patryk Vega with 1.89 m admissions. Vega's hit was followed by Avengers: End Game (1.88 m admissions), Secret Life Of Pets 2 (1.45 m admissions); Planet Single 3 (1.44 m admissions) by Sam Akina and Michał Chaciński; Corpus Christi directed by Jan Komasa (1.4 m admissions) and How To Train Your Dragon 3 (1.27 admissions).
GRANTS AND NEW LEGISLATION
Up to 45-50 films are produced annually with an average budget of approximately 930,000–1.1 m EUR / 4- 4.5 m PLN.
The Polish Film Institute is the largest source of funding with additional funds coming from the television, a well-developed network of regional film funds, as well as private sources. The most frequent coproduction partners for Poland are Germany, France and the Czech Republic, with growing involvement of the Scandinavian countries, including Sweden and Denmark.
In 2019 a total of 26 projects benefited from the 30% cash rebate on qualifying film production expenses, that was introduced in 2018. The Polish Film Institute had a 46 m EUR / 200 m PLN budget to refund partial costs of film production in Poland in 2019 and it has so far closed the contracts on 12 m EUR.
Click HERE for more information on Poland's tax incentives.
In 2019 PISF granted approximately 12.6 m EUR / 54 m PLN for international coproductions and local feature film productions, with the biggest grant of 1.4 m EUR / 6 m PLN assigned to Volunteer / Ochotnik, a major war drama about Witold Pilecki, produced by Madants with a planned budget of 35.4 m EUR / 150 m PLN. Volunteer is said to be one of the most expensive films in Polish history. The film is supported by the Polish National Foundation. No director is attached to the project yet.
Poland has a well-developed network of regional film funds with 12 active funds: Łódź FF, Gdynia FF, Silesia FF, Lower Silesia FF, Poznań FF, Podkarpackie FF, Krakow FF, Białystok FF, West Pomerania FF, Lublin FF, Mazovia FF and Warmia and Mazury Regional Film Fund.
The Polish Filmmakers Association (SFP) has over 1,700 members. The SFP is involved in the organisation of film events including festivals and major markets. Munk Studio – Polish Filmmakers Association, which operates within the structure of the SFP,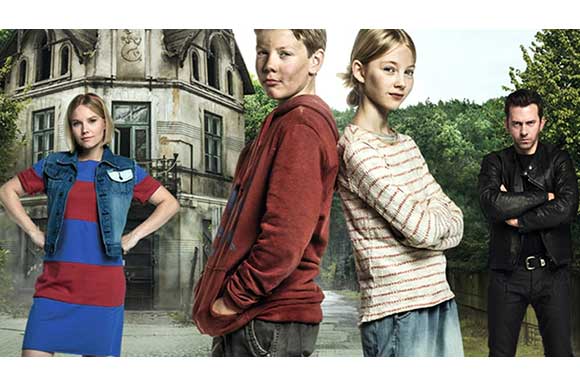 produces short films and debut features made by young filmmakers. Polish producers are members of the Polish Audiovisual Producers Chamber of Commerce (KIPA) established in November 2000 to protect "the economic and legal interests of the Polish audiovisual sector". The Polish market also has a very active network of film commissions located in the Lower Silesia, Małopolska, Mazovia, Silesia and Wielkopolska regions, and in the cities of Łódź and Poznań.
In 2019 The Ministry of Culture and National Heritage merged together public film production institutions WFDIF, KADR Film Studio, TOR Film Studio, ZEBRA Film Studio and KRONIKA Film Studio into one major film production centre. The consolidation of these entities created a company with 23.2 m EUR / 100 m PLN of annual revenue.
TV
In 2019 the private channel Polsat took the first place among the most popular TV stations in the whole year. The average daily share of this channel compared to 2018 decreased by 3.71 percent and amounted to 9.85 percent of the market share.
TVP1 was the first runner-up, whose share in the analysed period decreased by 0.51%. to 9.68 percent. The third place belongs to TVN. In 2019 the station's share of the market amounted to 8.45%, after a decline compared to the same period last year. TVP2 took the next place with 9.91 percent (this station had an 8.34% share; up by 2.21%). The total share of the so-called "big four" decreased from 37.50 percent in 2018 to 36.32 percent in 2019.
In 2019 Polish Pay TV platform nc+ became the distributor of the catalogue of Kino Świat, by purchasing a 70% stake of the company.
CONTACTS:
POLISH FILM INSTITUTE
ul. Kruczkowskiego 2
00-412 Warsaw, Poland
Phone: +48 22 10 26 454
www.pisf.pl
This email address is being protected from spambots. You need JavaScript enabled to view it.
POLISH FILMMAKERS ASSOCIATION
ul. Pańska 85
00-834 Warsaw, Poland
Phone.: (+ 48) 22 512 41 00
This email address is being protected from spambots. You need JavaScript enabled to view it.
www.sfp.org.pl
FILM COMMISSION POLAND
Chełmska 21 bud 4/56
00-724 Warsaw, Poland
Phone: (+48) 693 477 607
This email address is being protected from spambots. You need JavaScript enabled to view it.
www.filmcommissionpoland.pl
FILM COMMISSIONS
WROCŁAW FILM COMMISSION
50-020 Wrocław, Piłsudskiego 64A, Poland
Phone: +48 71 793 79 72, +48 601 384 194
Fax: +48 71 79 400 88
This email address is being protected from spambots. You need JavaScript enabled to view it.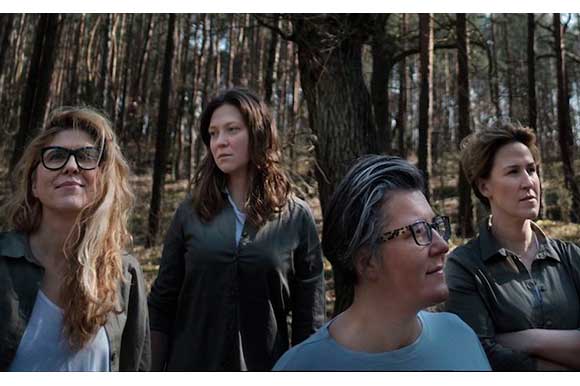 www.odra-film.wroc.pl
ŁÓDŹ FILM COMMISSION
90-926 Łódź, Piotrkowska 102, Poland
Phone: +48 42 638 55 46
Fax: (+48) 42 638 40 89
This email address is being protected from spambots. You need JavaScript enabled to view it.
This email address is being protected from spambots. You need JavaScript enabled to view it.
www.lodzfilmcommission.pl
KRAKOW FILM COMMISSION
31-513 Kraków, Olszańska 7, Poland
Phone: +48 12 424 96 61, +48 501 051 605
This email address is being protected from spambots. You need JavaScript enabled to view it.
www.film-commission.pl
MAZOVIA WARSAW FILM COMMISSION
00-139 Warsaw, Elektoralna 12, Poland
Phone: +48 22 586 42 58
This email address is being protected from spambots. You need JavaScript enabled to view it.
www.mwfc.pl
POZNAN FILM COMMISSION
61-767 Poznan, Masztalarska 8, Poland
Phone: +48 61 8528833 ext. 35
Fax: +48 61 8528835
This email address is being protected from spambots. You need JavaScript enabled to view it.
www.poznanfilmcommission.pl
SILESIA FILM COMMISSION
40-008 Katowice, Górnicza 5, Poland
Phone: +48 698 353 147
This email address is being protected from spambots. You need JavaScript enabled to view it.
Report by Katarzyna Grynienko (2020)
Sources: the Polish Film Institute, the National Broadcasting Chamber