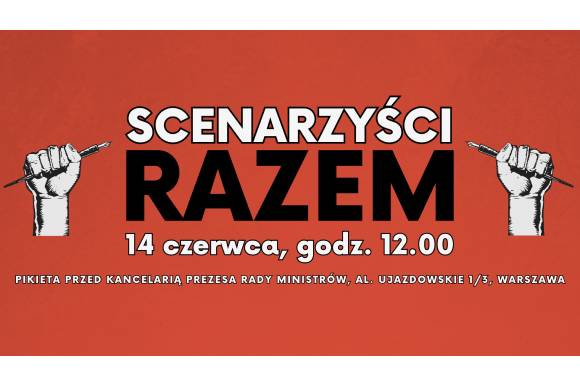 Members of the Polish film industry, including the Guild of Polish Screenwriters and the Screenwriters Circle of the Polish Filmmakers Association, gathered outside Prime Minister Mateusz Morawiecki's Office in a united protest on 14 June 2023. The demonstration aimed to push for the implementation of the internet royalty directive and highlight the ongoing struggle for fair compensation for creative contributions to films distributed online. 

The protest stood in solidarity with American screenwriters, who initiated a strike in May 2023. Polish screenwriters advocate for a 1.5% share of the estimated annual 562 m EUR generated by the domestic film distribution market, which currently provides them with no royalties.

The European Union had granted member states a two-year window to update copyright laws, and Poland now faces potential financial penalties for failing to implement the necessary provisions.
Despite their demands, the protesters were unable to secure a meeting with the Prime Minister and government officials. However, they vowed to persist in their fight for a rightful compensation. 
The demonstration garnered support from various film professionals, including directors and representatives from the Polish Filmmakers Association and the Union of Authors and Producers of Audiovisual Works (SFP ZAPA), further highlighting the industry-wide solidarity in this crucial battle.
Click HERE for more information.