Cristina Pinto, a former Camorra killer, is discovering the challenges of daily life after spending 24 years behind bars. Shortly after her release, her partner Raffaele, 20 years her senior, is diagnosed with cancer. Cristina takes refuge with her daughter, Elena, the two of them trying to close the 20-year gap in their relationship.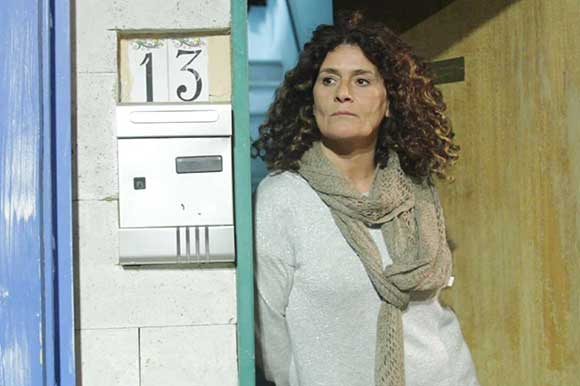 "Moving beyond the fascination with the phenomenon of Italian mafia, I wondered whether a person with a past as bloody as Cristina Pinto's is capable of love and being loved", says director Siniša Gačić, who is also the DoP.
"To have a person like Cristina Pinto in front of the camera and having Siniša Gačić as a director is every producer's dream", producer Dunja Klemenc told FNE.
Klemenc produced the film through Studio Maj in coproduction with Zavod Zuhr and Ognjen Dizdarević through B/arts. The film was supported by the Slovenian Film Centre with 50,000 EUR.
The shooting took place in Puzzuoli (Italy) in 2017 and 2018.
The film will be released in the Slovenian cinemas in the autumn of 2019 by Cinemania Group.
Siniša Gačić (1980) is a journalist and filmmaker with an MA in TV Directing from the AGRFT. Gačić also won a Vesna award for his socially critical documentary A Fight For (2014, Tramal Films).
Production Information:
Producer:
Studio Maj (Slovenia)
This email address is being protected from spambots. You need JavaScript enabled to view it.
Coproducers:
B/Arts (Italy)
Zavod Zuhr (Slovenia)
Credits:
Director: Siniša Gačić
Screenwriter: Anka Pirš
DoP: Siniša Gačić
Editor: Andrej Nagode
Sound: Alberto Bernardi
Composer: Damir Avdić