The story of the Illyricvm is set in 36 BC, when a young Illyrian shepherd Volsus takes up service with a unit of Roman legionaries passing through his village in exchange for a goat for his poor family. Leaving his home, Volsus starts a perilous journey into one of the darkest regions of the Roman Empire, learning about people and their differences in the process.
Ankica Jurić Tilić from Kinorama is producing . With 450,000 EUR development and production support received from the Croatian Audiovisual Center and 37,000 EUR of Kinorama's own investment, filmmakers still have to secure over two thirds of the estimated 1.4 m EUR budget. They hope to find international partners, who will share their interest both in the historical period the story is set in as well as in the human conditions and behavior they wish to tackle.
Shooting is due to start by the end of 2017 or in early 2018. The film will be distributed by 2i Film. No deals regarding the TV rights have been made yet .
Simon Bogojević Narath directed several short animated and experimental films, including Leviathan (2006), that was awarded Best Animated Film and Special Mention of the Young Jury at Clermont-Ferrand.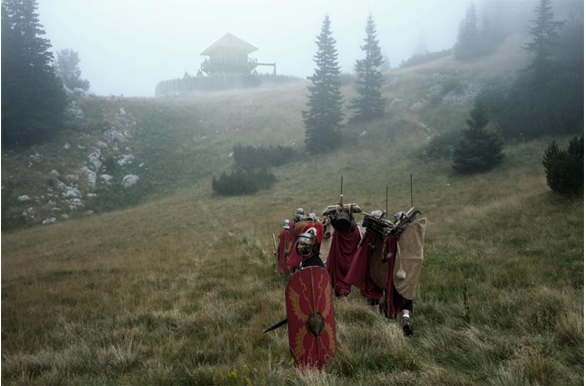 Production information:
Kinorama
Šulekova 29, 10000 Zagreb, Croatia
Phone: +385 1 231 67 87
This email address is being protected from spambots. You need JavaScript enabled to view it.
www.kinorama.hr
Credits:
Director: Simon Bogojević Narath
Scriptwriter: Simon Bogojević Narath, Saša Podgorelec