Still, the Association of Filmmakers of Bosnia and Herzegovina, in cooperation with the Sarajevo Film Festival, managed to cover the basic needs of the development and promotion of Bosnian and Herzegovinian film both in the country and abroad.
The BH Film Programme, which shows the complete yearly production of Bosnia and Herzegovina, was organised for the 14th time in 2019, again under the umbrella of the Sarajevo Film Festival. Also, European Film Challenge, supported by the MEDIA programme and organised in several European countries with the aim of promoting European film and developing new audiences, was organised by the Association for the first time in Bosnia and Herzegovina in 2019.
Film Centre Sarajevo opened the first cinema museum in Bosnia and Herzegovina in 2019. The Museum "Walter Defends Sarajevo" focuses on the legacy of the famous film Walter Defends Sarajevo (1972) directed by Hajrudin Šiba Krvavac and produced by Bosna film.
Total admissions increased by 10.26 percent, while admissions to domestic films decreased by 57 percent.
It was announced in 2019 that the new incentive scheme will be launched in 2020, as well as increased funding for film production.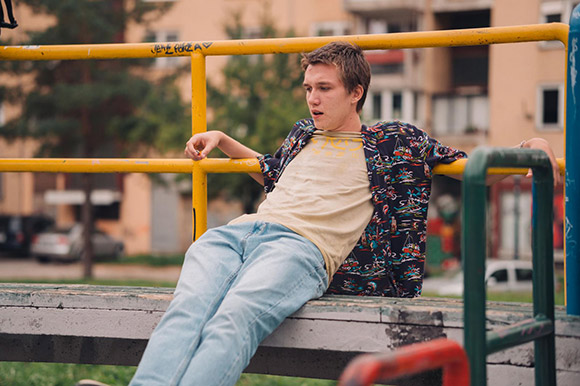 PRODUCTION
Four feature films were shot in 2019 and are expected to premiere in 2020 or 2021.
After 15 years break from directing feature films, Pjer Žalica went into production with his third feature film Focus, Grandma / Koncentriši se baba, produced by the Obala Art Centar under the umbrella of Sarajevo Film Festival's Sarajevo City of Film project. The film should premiere in 2020, and with his fourth feature film going into production in 2020, the Bosnian director is expected to have a big year in front of him.
Jasmila Žbanić started production on her fifth feature film Quo Vadis Aida? The film is produced by the Sarajevo-based Deblokada in coproduction with Dutch N279 Entertainment, Norwegian Torden Film, German Razor Film, Austrian Coop99, French Indie Production and Romanian Digital Cube.
Igor Drljača wrapped shooting on his third feature film Tabija in October 2019. The film is coproduced by Canadian Timelapse Pictures and SCCA/pro.ba from Bosnia and Herzegovina, and is expected to premiere during 2020.
Depo produced Jasmin Duraković's fifth feature film All about Love, Books and Dogs / Sve o ljubavi, knjigama i psima during the summer of 2019.
All of the films received support from the Film Fund.
DISTRIBUTION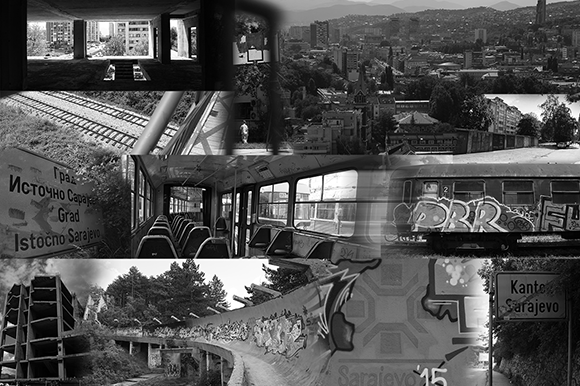 Five domestic films were distributed in cinemas in 2019, unfortunately with a very limited success.
The highest grossing domestic film of the year, with 2,530 EUR / 4,950 KM gross and 1,073 admissions, was the minority coproduction My Grandpa Is an Alien / Moj dida je pao s Marsa directed by Marina Andree Škop and Dražen Žarković, and produced by Croatia's Studio Dim in coproduction with Bosnian and Herzegovinian Fabrika, Slovenia's Senca Studio, Czech MasterFilm, Luxemburg's Wady Films, Slovak Artileria, Norway's Filmbin and the Croatian Radiotelevision (HRT).
It was followed by Ines Tanović's second feature Son / Sin, produced by Dokument in coproduction with Croatia's Spiritus Movens, Romania's Luna Film, Slovenia's Moono Film and Montenegro's Cut Up, with 917 EUR / 1,794 KM gross and 434 admissions, and Full Moon / Pun mjesec, a debut feature by Nermin Hamzagić produced by SCCA/pro.ba, with 838.5 EUR / 1,640 KM gross and 425 admissions.
The minority coproduction Stiches / Šavovi directed by Miroslav Terzić and produced by Serbia's West End Productions in coproduction with Bosnia's SCCA/pro.ba, Croatia's Spiritus Movens and Slovenia's Nora Production Group, also went into distribution, as well as the 100% national Duran directed by Faruk Sokolović and produced by Mebius Film, for which no data is available as it had a very limited, independent distribution.
A total of 219 films premiered in Bosnia and Herzegovina in 2019 and another 20 continued distribution from 2018. There is a small increase in the number of titles from 217 in 2018, but it still shows a decrease when compared with 237 films that premiered in 2017. Luckily, this didn't reflect negatively on the total box office and admissions in 2019. Numbers show a 10.26% increase in admissions and 12.7% in box office gross when compared to 2018.
Blitz Film & Video Distribution continued to dominate the market with 40.7% market share. 2i Film's market share increased from 9.86% in 2018 to 23.59% in 2019, as well as Oskar Film's, as their share increased from 9.10% to 11.24%. Una Film, which had the second largest market share in 2018, witnessed a drop from 16.97% to 14.47% and Continental film also saw a decrease in numbers from 10.26% in 2018 to 9.09% in 2019.
In 2019 Bosnia and Herzegovina hosted the 25th Sarajevo Film Festival, as well as a number of smaller film festivals.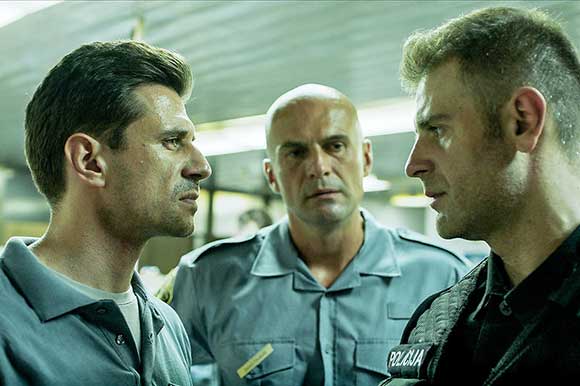 EXHIBITION AND BOX OFFICE
The most important art house cinema in Bosnia and Herzegovina, with a predominantly European programme, is still Cinema Meeting Point, a member of the Europa Cinemas network. The cinema is run by the Obala Art Centar, the organisation behind the Sarajevo Film Festival.
Three more cinemas were part of Europa Cinemas: Multiplex Ekran in Zenica, Cineplexx Palas in Banja Luka and Multiplex Cinema City in Sarajevo, but Bosnia and Herzegovina entered 2020 with one less member of the network as Multiplex Ekran in Zenica was taken over by CineStar Cinemas.
CineStar Cinemas has three more multiplexes, located in Mostar, Bihać and Tuzla, and together with the aforementioned cinemas, these are the ones in which most of the films in the country are screened.
Operation Kino, a travelling cinema organised by the Sarajevo Film Festival, is also part of Europa Cinemas.
Also, the opening of two new multiplexes (CineStar and Cineplexx) in Sarajevo was announced, which should seriously strengthen the cinema network in Bosnia and Herzegovina.
American films dominated the Bosnian and Herzegovinian box office in 2019 with a 83.59% share, a serious increase compared with a 79.76% share in 2018. However, a Serbian film and a Serbian minority coproduction entered the box office top ten.
The highest grossing films in 2019 were: Joker (with 219,976 EUR / 430,236 KM gross), The Lion King (with 205,070 EUR / 401,083 KM gross), Avengers: Endgame (with 156,720 EUR / 306,519 KM gross), Frozen 2 (with 122,981 EUR / 240,531 KM gross), Serbian Taxi Blues / Taksi bluz directed by Miroslav Stamatov and produced by Viktorija Film in coproduction with Klan produkcija, d.o.o. (with 89,022 EUR / 174,111 KM gross), Once Upon A Time in… Hollywood (with 88,120 EUR / 172,348 KM gross), Spider-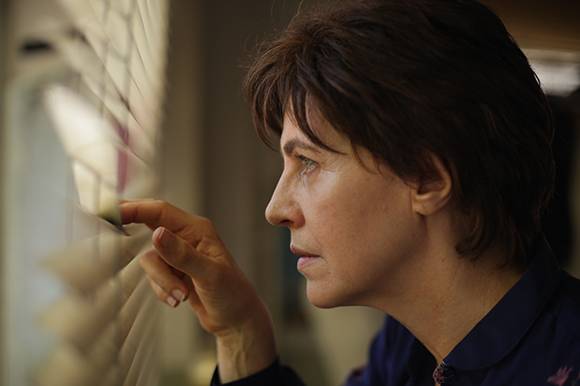 man: Far From Home (with 83,410 EUR / 163,136 KM gross), the Russian/Serbian film The Balkan Line / Balkanska međa directed by Andrey Volgin and produced by Russian Bless Film and Upgrade Vision in coproduction with Serbian Archangel (with 80,531 EUR / 157,505 KM gross), Fast & Furious: Hobbs & Shaw (with 80,186 EUR / 156,831 KM gross) and Jumanji: Next Level (with 73,284 EUR / 143,332 KM gross).
Total admissions increased by 10.26 percent from 1,167,786 admissions in 2018 to 1,293,760 admissions in 2019. Total box office increased by 12.7 percent from 3,102,097 EUR / 6,067,174 KM in 2018 to 3,496,957 EUR / 6,839,454 KM in 2019.
Admissions to domestic films decreased by 57 percent from 5,402 admissions in 2018 to 2,322 in 2019. Domestic box office shows a 57.5 percent drop from 10,411.18 EUR / 20,362.5 KM in 2018 to 4,425 EUR / 8,654 KM in 2019.
GRANTS AND NEW LEGISLATION
The Film Fund announced the recipients of grants for development, coproduction and production of feature films, and production of short fiction, animated and documentary films in November 2019.
The Film Fund allocated 629,912 EUR / 1,232,000 KM in 2019. The production of three feature films and three documentaries was supported. The production of 11 short films and four minority coproductions (with Montenegro, Croatia and Serbia) received support.
In 2019, the Ministry of Culture and Sport of Sarajevo Canton continued supporting films through its own scheme for the production of cultural projects.
Two big announcements regarding funding were made in 2019.
During the 25th Sarajevo Film Festival, the government of Sarajevo Canton announced that a new incentives scheme will commence in 2020.
Also, the Film Fund announced the raise of funds that will be available for film production from 2020. A total of 2,045,167 EUR / 4 m KM should be allocated in the year to come.
After years of systematic neglect of film industry in Republika Srpska, where in good years the Ministry of Education and Culture of Republika Srpska allocated shockingly small amounts of 30,677 EUR / 60,000 KM per year, 2019 brought a new shock to filmmakers of the smaller entity of Bosnia and Herzegovina.
On 31 December 2019, the Ministry announced that none of the 51,130 EUR / 100,000 KM planned by the call for applications announced in October 2019 will be allocated to film projects, as the Expert Committee decided that there was not even one project worthy of the production support. The planned funds were returned into the budget of the Government of Republika Srpska and filmmakers are once again put in a situation where they are judged for not working on bigger projects and cut off from any support at the same time.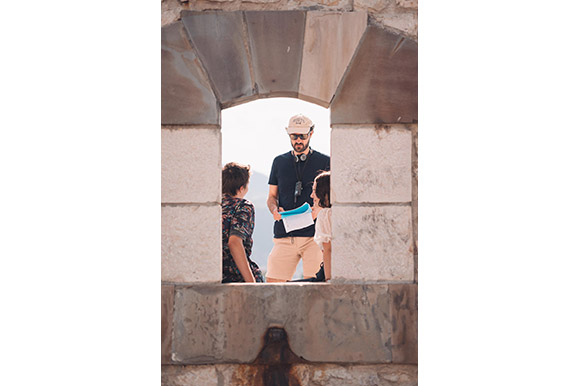 TV
Television channels in Bosnia and Herzegovina are still not investing in feature films. All of them, though, especially the three main public channels, the Radio Television of Bosnia and Herzegovina, the Radio Television of the Federation of Bosnia and Herzegovina and the Radio Television of Republika Srpska, produce short and long documentaries.
Al Jazeera Balkans is still involved in documentary film production, further supporting the development of documentary filmmaking in the country on a big scale. In 2019 Al Jazeera Balkans organised the second edition of the international AJB DOC Film Festival..
There is still no support for the development of TV series, so they are mostly produced independently and then sold to the television, but BH Telecom announced in December 2019 further development of Moja TV and investments in new, original content, so 2020 might see development of this sector too.
CONTACTS:
ASSOCIATION OF FILMMAKERS OF BOSNIA AND HERZEGOVINA
Branilaca Sarajeva 20/2, 71000 Sarajevo
Phone / Fax: +387 33 667 452
This email address is being protected from spambots. You need JavaScript enabled to view it.
www.bhfilm.ba
FILM FUND
Obala Maka Dizdara 2 (building of Federal Ministry of Culture and Sports), 71000 Sarajevo
Phone: +387 33 206 704
Fax: +387 33 226 675
This email address is being protected from spambots. You need JavaScript enabled to view it.
www.fondacijakinematografija.ba
MINISTRY OF CULTURE AND SPORTS OF FBIH
Obala Maka Dizdara 2, 71000 Sarajevo
Nothing But a Wind by Timur MakarevićPhone: +387 33 254 100
Fax: +387 33 226 675
This email address is being protected from spambots. You need JavaScript enabled to view it.
www.fmks.gov.ba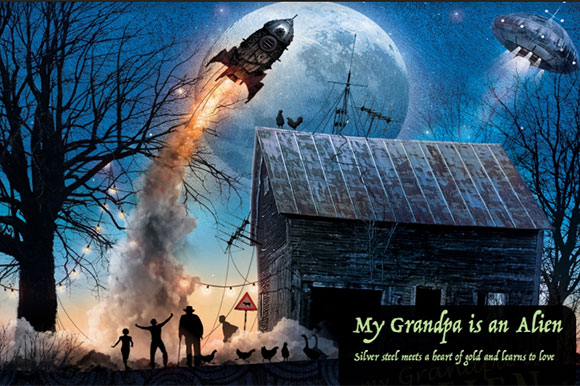 MINISTRY OF EDUCATION AND CULTURE OF REPUBLIKA SRPSKA
Trg Republike Srpske 1, 78000 Banja Luka
Phone: +387 51 338 721 (Monika Ponjavić, representative of RS in Eurimages)
This email address is being protected from spambots. You need JavaScript enabled to view it.
www.vladars.net
FILM CENTER SARAJEVO
Fadila Jahića Španca 1, 71000 Sarajevo
Phone / Fax: +387 33 873 027
This email address is being protected from spambots. You need JavaScript enabled to view it.
www.fcs.ba
THE NATIONAL FILM ARCHIVES OF BOSNIA AND HERZEGOVINA
Alipašina 19, 71000 Sarajevo
Phone / Fax: +387 33 668 678
This email address is being protected from spambots. You need JavaScript enabled to view it.
Report by: Tina Šmalcelj (2020)
Sources: Association of Filmmakers of Bosnia and Herzegovina, Sarajevo Film Festival's Statistics and Analysis Department, Zoran Galić (VizArt production)