The film is produced by Film It (www.filmit.com.pl) in co-production with Agorą SA (www.agora.pl), Telekomunikacja Polską SA (www.tp.pl) and Canal+ (www.canalplus.pl).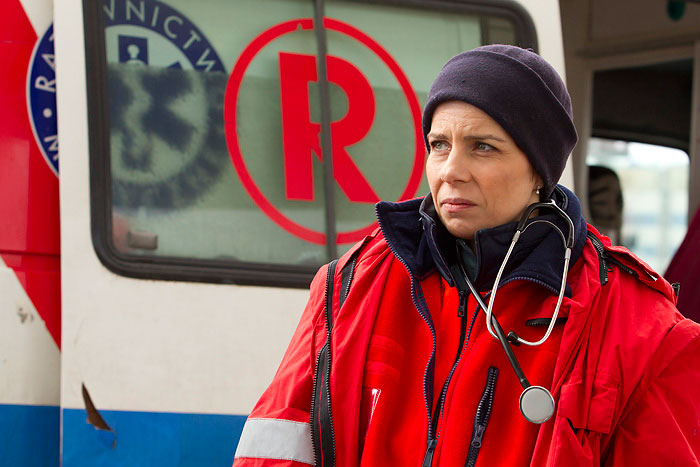 "The plot involves events that all take place during one week. The group of characters consists of seven colleagues who share a common profession, as well as life passions. The film will be an expressive portrayal of Warsaw, in keeping with the characteristic style of this director. It will also be a story of infatuation with fast cars and street racing. In addition, the script includes a crime thread of equal importance - a tale about corruption that starts in the back of a police car and ends...in Brussels," the film spokesperson Marek Berger told FNE.

Filming began 18 February 2012 in Warsaw and will last until 20 April. The filmmakers are using several techniques to express the presence of modern technology in the life of the characters, including material recorded on smart-phones and personal computers.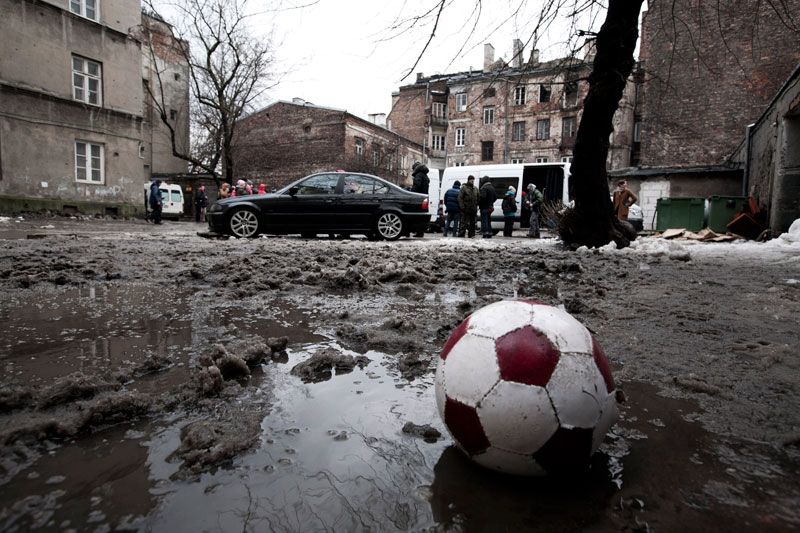 Smarzowski wrote the script for 7 Days, which he started developing over 10 years ago. Smarzowski quickly became a Polish director to watch with his feature film debut The Wedding (www.spi.pl, 2004) and Evil House (www.iticinema.com.pl, 2009) which was awarded with numerous national film prizes and established his style as uncompromising and somber with a hint of dark humor. His last film Rose (www.monolith.pl) has been awarded or nominated for Poland's leading prizes.

The director is working with a crew of filmmakers and actors that participated in his previous projects. The cinematographer is Piotr Sobociński jr. and the set is designed by Joanna Macha. The cast includes lead actor Bartłomiej Topa and Marcin Dorociński, Arkadiusz Jakubik, Eryk Lubos, Agata Kulesza, Julia Kijowska, Marian Dziędziel, Iza Kuna, Robert Wabich and Jacek Braciak. 7 Days received a grant from the Polish Film Institute (www.pisf.pl).
The premiere is planned for spring 2013.

Official website: www.siedemdni.com.pl


Credits:
Director - Wojciech Smarzowski
Screenwriter - Wojciech Smarzowski
Cinematographer - Piotr Sobociński jr.
Set designer - Joanna Macha
Production - Film It
Co-production - Agorą SA, Telekomunikacja Polską SA, Canal+
Co-financing - Polish Film Institute

Cast:
Bartłomiej Topa
Marcin Dorociński
Arkadiusz Jakubik
Eryk Lubos
Agata Kulesza
Julia Kijowska
Marian Dziędziel
Iza Kuna
Robert Wabich
Jacek Braciak

Production contact:

Film It
Różana 32
02-569 Warsaw
Tel.: (+48) 22 853-86-68
Fax: (+48) 22 852-15-16
email: This email address is being protected from spambots. You need JavaScript enabled to view it.
www.filmit.com.pl