Eleven projects tackling various subjects have been selected for this edition from Bulgaria, the Czech Republic, Croatia, Latvia, Poland, Serbia, Slovenia and Hungary.
"There are many extremely talented writers in our region. We want to inspire them to think more globally about their careers, which is why we focus on one-on-one work with creative advisors from all over the world, representing varied cultures and professions. This approach is working, as evident from the successes of the projects which have been produced: The Painted Bird, The Mute, When the Threes Fall, Irina or Ága. We are very proud of them", says Violetta Kamińska, the General Director of ScripTeast.
ScripTeast is organised by the Warsaw-based Independent Film Foundation and it is co-financed by the Creative Europe MEDIA Programme, the Polish Film Institute, the Polish Ministry of Culture and National Heritage and Apple Film, in partnership with the Producers Network, The European Producers Club, ACE Producers, Filmarket Hub, the European Film Academy and FNE.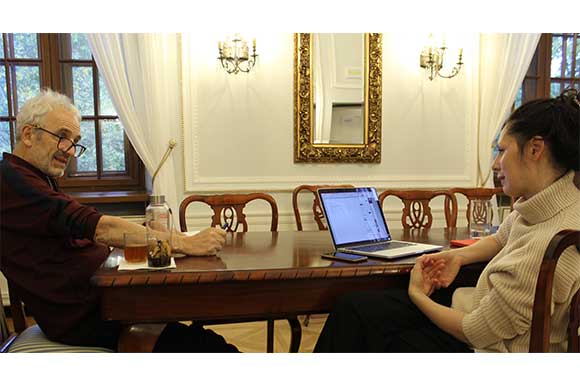 SEE BELOW THE SELECTED PROJECTS:

Dyad (Bulgaria)
Written by Yana Titova
Smart, angry, self-reliant Dida will stop at nothing on the way to her one tangible goal that justifies all moral compromises – to buy a plane ticket, so she can join her estranged mother in the USA.

Furious Beauty (Czech Republic)
Written by Eliska Kovarikova, Stepan Altrichter
Five females – all named Eliška and part of the same family – gather together during a small-town Czech Catholic festivity to search for happiness, as little magical things start happening in the town.

Jimmy L. (Croatia)
Written by Pavo Marinkovic
An African-American boxing champion goes to Europe to regain his pride, but when the Nazis take over, he struggles to keep his honor.

Lovable (Latvia)
Written by Stanislavs Tokalovs, Waldemar Kalinovski
Matiss (25) has it all figured out – a well-balanced life with the widowed Agate (43) and her little daughter Stasija (7), a well-paid job as a housing repossession manager and a well-managed fling on the side. He has the wits, has the charm, yet he's unattached, keeping his options open for greater success surely coming his way soon enough.

Brother (Poland)
Written by  Maciej Sobieszczanski, Grzegorz Puda
The love between two brothers comes under strain when a new man appears in their mother's life.

Trembling Giant (Poland)
Written by Jacek Piotr Bawut
After the trees have decided to leave our planet, the world is on the brink of extinction. In order to save the last forest on Earth, teenage Helena must be ready for the greatest sacrifice.

Orunia 4ever (Poland)
Written by Elzbieta Benkowska
In the re-born Poland, two young guys set up Poland's first independent television, bringing the local community together but breaking up their friendship.

The Colonel and the Dervish (Serbia)
Written by Vlastimir Sudar
While political dogma clashes with long-established religions in post-War Serbia, a secret agent's loyalty to the state is tested when she confronts her old, war-time lover, who is now a devout Muslim dervish.

The Lost Son (Slovenia)
Written by Darko Stante
Meeting again after a decade, two brothers have to face
the consequences of the violence in their childhood.

The Son of the Cigan (Hungary)  
Written by Gergely Fonyo
Can a child beat prejudice, or will prejudice beat the child? A gifted, gay Romani boy's struggle for education in the segregated school system of small-town Hungary.

Windless (Bulgaria)
Written by Teodora Markova, Georgi Ivanov, Nevena Kertova
In a small town flooded with corruption, a kite artisan decides to teach his son integrity and to stop the construction of a casino. In the conflict that arouses, he betrays his principles and loses the respect of his son.