Stitches combines elements of thriller and melodrama, and deals with the subject of newborn babies abducted from hospitals, which has been a major social issue in Serbia recently. The script penned by Elma Tataragić tells the story of a woman who firmly believes that her newborn baby was stolen from her more than 20 years ago, while she was told that her baby had died.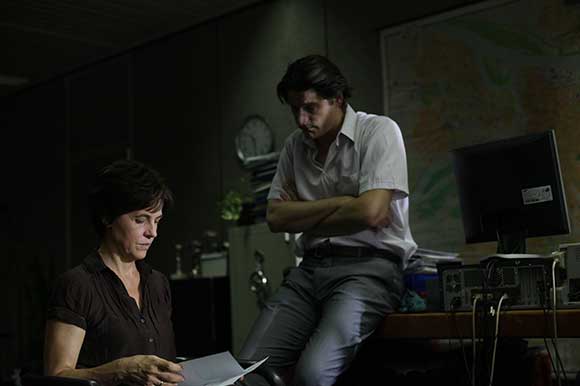 The cast includes: Snežana Bogdanović, Marko Baćović, Jovana Stojiljković, Vesna Trivalić, Pavle Čemerikić and Dragana Varagić.
The film was produced by Milena Trobozić Garfield and Uliks Fehmiu through West End Production in coproduction with Sloveniia's Nora Production, Croatia's Spiritus Movens and Bosnia and Herzegovina's scca.Pro.ba. The project was supported by Film Centre Serbia, the Croatian Audiovisual Centre, the Slovenian Film Centre, the Foundation for Cinematography and Eurimages.
Stiches will have its Serbian premiere at Belgrade's FEST 2019 at the beginning of March 2019 with Megacom Film MCF as the local distributor in Serbia.