Eriter Petar Mirić expressed views which were in opposition to the principles of the current political regime at the time of a huge socio-political crisis in Serbia. A close encounter with the state security apparatus plunges him into a life marked by paranoia and search for truth. The script was penned by Dragan Marinković, Dušan Spasojević, David Albahari based on David Albahari's novel.
The key roles are played by Nikola Đuričko, Lazar Ristovski, Iva Mihalić, Marijana Janković, Toni Mihajlovski, Tihomir Stanić and Petar Božović.
The film was produced by Serbia's Zillion Film and Marebo, in coproduction with Ivan Maloča through Croatia's InterFilm Produkcija and Vladimir Blaževski through Macedonia's Pank Film, with the support of Film Center Serbia.
Shooting took place in Belgrade (Serbia) and in the region of Istra (Croatia) in April-May 2017. The local distributor is MCF Megacom Film.
Production Information:
Producers:
Zillion Film (Serbia)
This email address is being protected from spambots. You need JavaScript enabled to view it.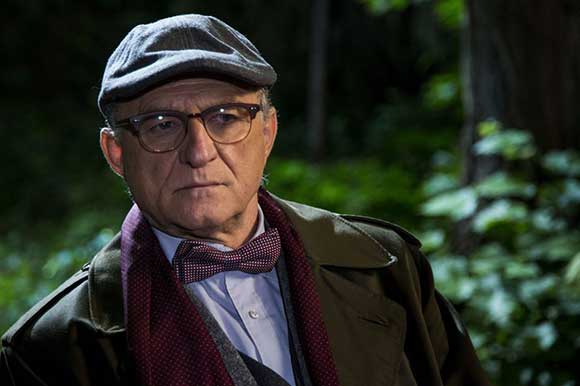 Marebo
Coproducers:
InterFilm (Croatia)
Pank Film (Macedonia)
This email address is being protected from spambots. You need JavaScript enabled to view it.
Credits:
Director: Dragan Marinković
Scriptwriters: Dragan Marinković, David Albahari, Dušan Spasojević
DoP: Boris Gortinski
Cast: Nikola Đuričko, Lazar Ristovski, Iva Mihalić, Marijana Janković, Toni Mihajlovski, Tihomir Stanić, Petar Božović