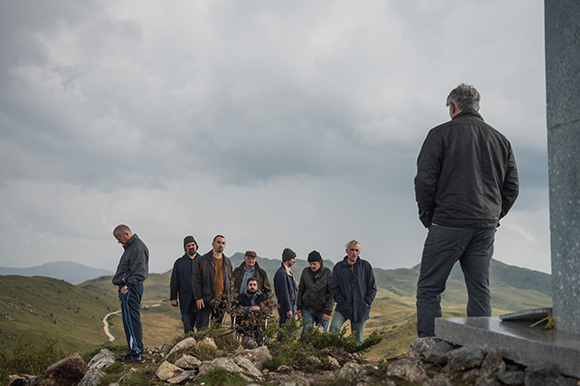 When two decades after the war a group of war veterans gathers in a remote mountain hotel to undergo therapy, harmony can hardly be expected. Each inconsiderate word, each seemingly angry look can ignite a dangerous explosive mix. Holding fast to their masculinity and their own prejudices, these former soldiers refuse to expose the inhuman nature of events, regardless of whether it was they or the others who committed them.
"In my opinion the societies of the former Yugoslavia have not yet faced their past; confrontation is only really beginning. But it is not unusual, Germans also began to confront Nazism some 20 years after WWII. I think that we have finally started to make movies that show not only 'our' truths, but movies in which we are beginning to ask ourselves about 'our truths'", director Alen Drljević told FNE.
The main roles are played by renowned actors from the Balkans such as Emir Had Ihafizbegović, Leon Lučev, Izudin Bajrović and Boris Isaković. The cast includes Slovenian actors Sebastian Cavazza and Primož Petkovšek. The film was shot in Bosnia and Hercegovina (Jahorina) in September-October 2016.
Men Don't Cry was produced by Damir Ibrahimović and Jasmila Žbanić through Bosnian Deblokada Sarajevo in coproduction with Bojan Mastilović through Slovenia's Iridium Film, Rebekka Garrido through Germany Menderley Films, Smiljan Tolj through Croatian Produkcija Živa, Snežana Penev through Serbian This and That productions and Cineplanet with a budget of 832,000 EUR. The project was supported by the Foundation of Cinematography Sarajevo, the Slovenian Film Center (with 60,000 EUR), FS Viba (with 10,300 EUR), ZDF/Arte TV, MEDIA (with 20,598 EUR), the Ministry of Culture and Sport of Kanton Sarajevo, CineLink and Eurimages (with 130,000 EUR). "Bosnia and Herzegovina contributed 46%, Germany 28%, Slovenia and Croatia 13% each," coproducer Bojan Mastilović told FNE.
The film was awarded the Special Jury Mention in the competition programme and the Europa Cinema Label Award for Best European Film in competition at the 52th Karlovy Vary IFF.
The Slovenian release is scheduled for February 2018, but the distributor is not yet known.
Production Information: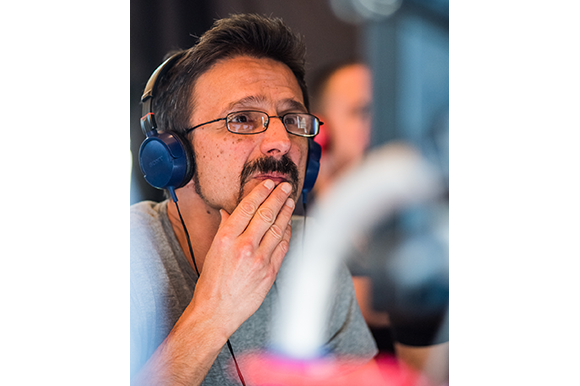 Deblokada Sarajevo
http://deblokada.ba/
This email address is being protected from spambots. You need JavaScript enabled to view it.
Iridium Film
www.iridiumfilm.com
This email address is being protected from spambots. You need JavaScript enabled to view it.
Produkcija Živa
This email address is being protected from spambots. You need JavaScript enabled to view it.
This & That Production
http://www.thisandthat.rs
This email address is being protected from spambots. You need JavaScript enabled to view it.
Cineplanet
www.cineplanet.tv
This email address is being protected from spambots. You need JavaScript enabled to view it.
Credits:
Director Alen Drljević
Screenwriters: Alen Drljević, Zoran Solomun
DoP: Erol Zubčević
Editor: Vladimir Gojun
Sound designer: Igor Čamo
Production designer: Mirna Ler
Costume designer: Sanja Džeba
Make up artist: Mojca Gorogranc Petrushevska
Music: Dado Jehan
Cast: Emir Had Ihafizbegović, Leon Lučev, Izudin Bajrović, Boris Isaković, Sebastian Cavazza, Ermin Bravo, Boris Ker, Ivo Grgurević, Primož Petkovšek Petko, Jasna Đuričić