According to research presented by Nika Gričar, the female gender is still neglected in almost every aspect of the film sector. The report indicates that from 1995 to 2017 a total of 78% of the scripts were written by male screenwriters, approximately 80% of films were produced by men and only one of the nine live-action feature films was directed by a woman.
Another alarming fact is that no film directed by a woman received any of the Vesna national film awards; only two among 14 Vesna awards went to female directors and just one among 17 Vesna awards were received by a female screenwriter.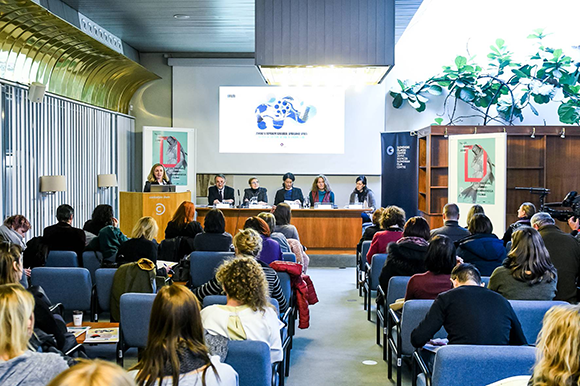 The report was presented at a the panel discussion Women in the Film Sector: A Gender Issue organised by the Slovenian Film Centre in Ljubljana on 20 March 2018.
"It is a historical event that after 30 years of my filmmaking we are here," said Maja Weiss, a pioneer among Slovenian female directors. She also pointed out that without men who understood the gender issue and finally opened and held the door for women and projects struggling for equality within the Slovenian film sector, the situation would not change.
The participants unanimously agreed that presenting the results is the first step towards the elimination of gender inequality.
Click HERE for the press release.