The Happiness Effect is an urban drama about the universal quest for happiness and the meaning of life. The film tells the story of Lea, a young girl fighting for her health. While questioning her life, she starts an unusual quest for happiness and starts to see the effects it makes on other people.
Zafirovski also wrote the script with a collaborative help from Dejan Dukovski. The main cast includes Sasko Kocev, Ana Stojanovska, Dejana Popovska, Sara Anastasovska, Petre Arsovski, Jovica Mihajlovski and Mimi Tanevska.
The film is a coproduction between the Macedonian companies New Macedonian Video, New Moment and Video House Animation and Albanian Lissus Media and B2 – PR & Media Solutions from Kosovo. The total budget is around 500,000 EUR. Macedonian Film Agency supported the film with 16 m Macedonian denars / 260,000 EUR. Albanian National Center of Cinematography and Kosovo Cinematography Center also supported the film.
Production information:
New Macedonian Video
This email address is being protected from spambots. You need JavaScript enabled to view it.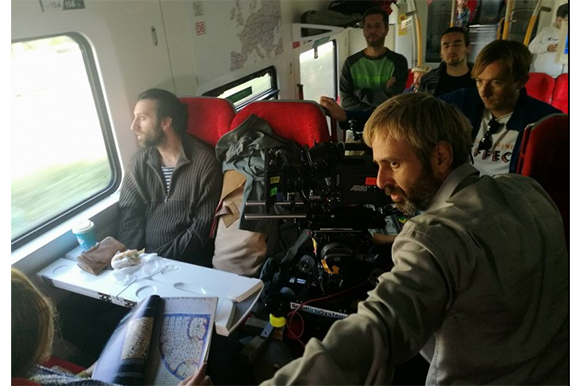 New Moment
This email address is being protected from spambots. You need JavaScript enabled to view it.
www.newmoment.mk
Video House Animation
This email address is being protected from spambots. You need JavaScript enabled to view it.
www.videohouse.mk
Credits:
Directed by Borjan Zafirovski
Written by Borjan Zafirovski
DoP Dimo Popov
Cast: Sasko Kocev, Ana Stojanovska, Dejana Popovska, Sara Anastasovska, Petre Arsovski, Jovica Mihajlovski, Mimi Tanevska