Simeon Moni Damevski was elected during the General assembly of the Macedonian Film Professionals Association for a mandate of two years. He succeeds the film critic and journalist Gena Teodosievska, who was the director of the festival in the past three years.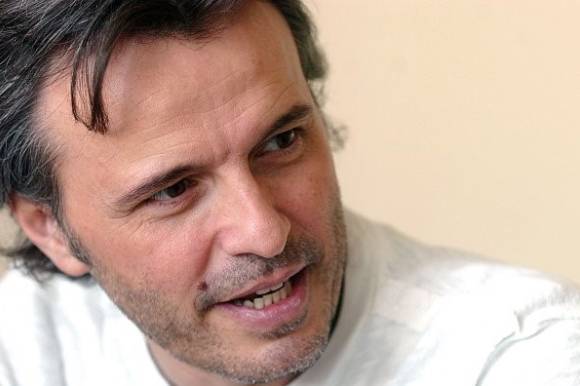 Simeon Moni Damevski was born in 1958 in Skopje, where he graduated in acting at the Faculty of Dramatic Arts. In 1989 he moved to the United States, where he received a master's degree from the Rutgers University of New Jersey. His many acting credits include performances on Broadway, Off-Broadway, Off-Off Broadway and in Los Angeles, as well as printed media campaigns, TV commercials and TV and feature films, including Woody Allen's Don't Drink The Water made for TV, Macedonia's Venice Film Festival winner and US Academy Award nominee Before The Rain / Preddozdot by Milcho Manchevski (Aim Productions, Noe Productions and Vardar Film), and Macedonia's competitor at the Berlin Film Festival, God Exists, Her Name Is Petrunya by Teona Strugar Mitevska, a coproduction between Macedonia's Sisters and Brother Mitevski Production, Belgium's Entre Chien et Loup, Slovenia's Vertigo, Croatia's Spiritus Movens and France's Deuxième Ligne Films.
Damevski has produced two feature films: The Return directed by Kastriot Abdyli and produced by Dardania Film, and The War Is Over directed by Mitko Panov and produced by Kamera 300, as well as six documentaries and two TV pilots. He has also worked as a casting director, theatre director, script doctor and screenwriter.
He is the son of the legendary Macedonian actor Darko Damevski.